Press Implies Justin Bieber And Model Ella Paige Had An Orgy With Two Other Women
Disclaimer: before I begin, Beliebers, don't shoot the messenger. I'm not trying to hurt your feelings.
February 27. 2013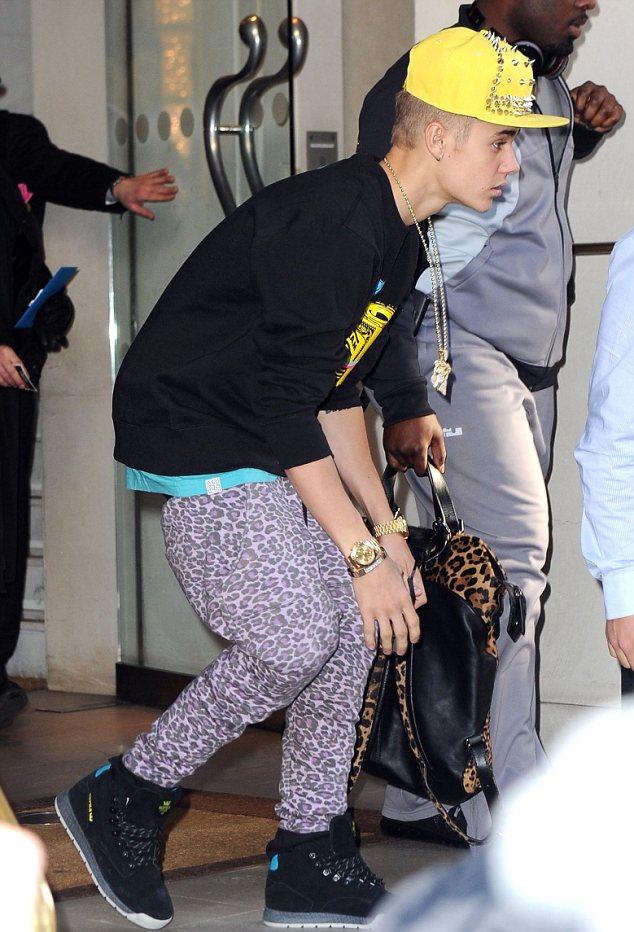 Justin Bieber (Photo Credit: Rex)
18-year-old pop singer, Justin Bieber, went chocolate again ya'll (LOL). That's right, another interracial relationship. Last month it was reported Bieber had a fling with aspiring model, Milyn Jensen, who is the ex-girlfriend of his lecherous friend, Lil Twist.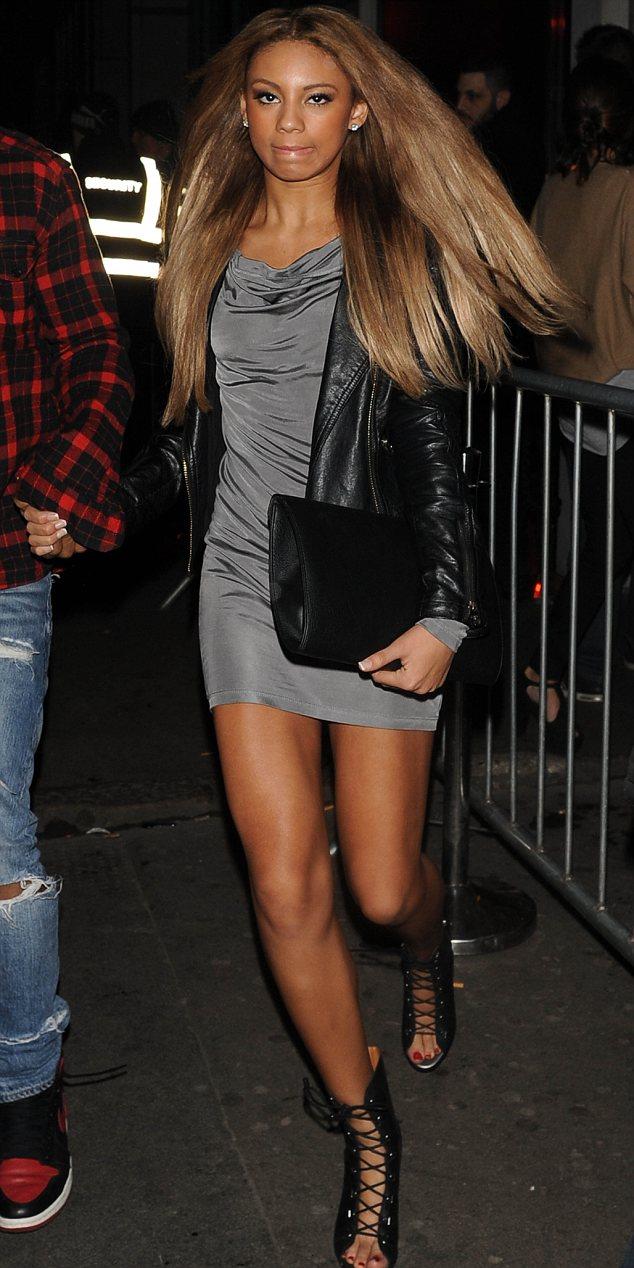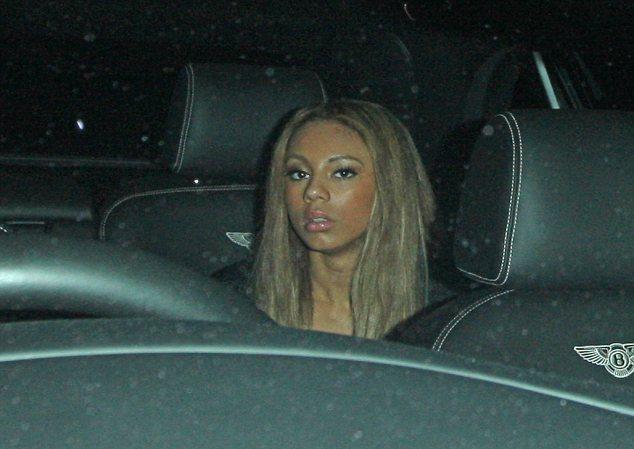 Ella Paige in Bieber's Bentley
Last week Bieber was spotted with pretty 17-year-old model, Ella Paige Roberts Clark. The two went to the Justin Timberlake concert in London, England. Early this morning, after leaving club Project at 2:10 AM, Bieber, Ella Paige and two other girls were spotted going back to his hotel, the Langham, in London, England. Bieber then emerged from the hotel hours later with a "sheepish" look on his face. Hmm, I wonder what Bieber was up to.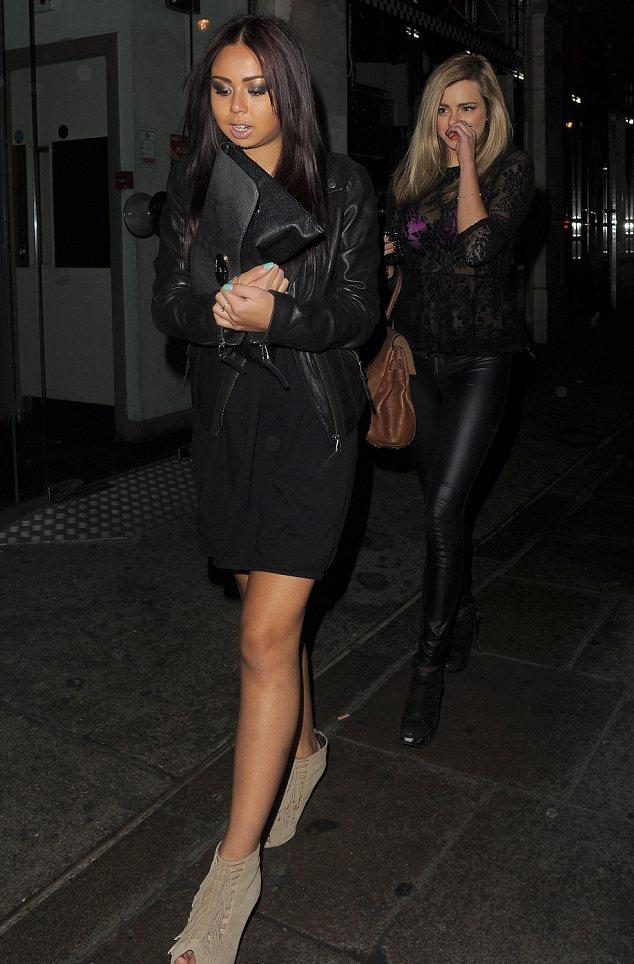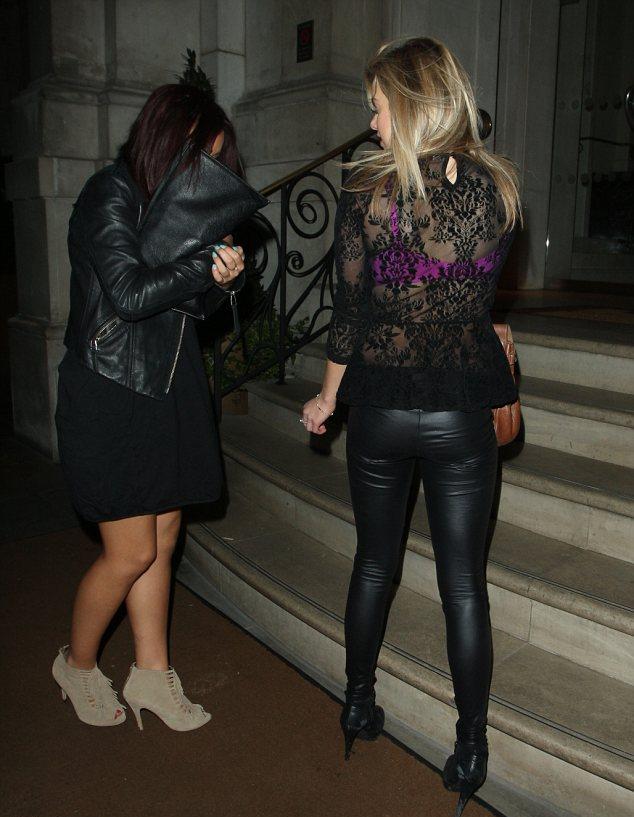 Two women that left the club with Bieber's security entering his hotel
Bieber has to understand, when the paparazzi and press follow you around all day and night and snap pics of you taking three women back to your hotel, it will give a certain impression. Because when a pop star takes three women back to his hotel room, it's usually not to play scrabble and often requires a trip to the medical clinic.
STORY SOURCE
Someone's looking sheepish... and a little silly in those trousers: Justin Bieber emerges from his hotel after big night out
PUBLISHED: 11:37 EST, 27 February 2013 | UPDATED: 14:14 EST, 27 February 2013 - He was seen arriving at his hotel in the early hours of the morning accompanied by Ella-Paige Roberts Clark and two other girls. And Justin Bieber was looking a little sheepish as he emerged from his hotel on Wednesday afternoon.
The 18-year-old singer was seen crouching down as she left The Langham Hotel and tried to hide his face under his bright yellow cap.
Trying to hide? Justin Bieber was seen crouching down as he left his hotel after a late night of partying on Tuesday night. While it seemed that Justin was trying to avoid attention, his outfit suggested otherwise.
The Boyfriend singer was wearing a pair of garish purple leopard print trousers, a baggy jumper along with his bright headwear. As he followed a minder to a car he was seen with his head down and his arms across his body, in a defensive stance. What on earth are you wearing? The 18-year-old was seen sporting a pair of bright purple leopard print trousers, a black jumper and a bright yellow hat.
Justin's party antics on Tuesday night may well have raised eyebrows and the singer arrived back at his hotel this morning. Will he be on form? After partying until the early hours on Wednesday morning Justin was due to perform later in Birmingham. Tour: Justin is in the UK performing his show at various venues across the country.
Driving in style: The 17-year old could clearly be seen in one of the popstars' Bentley cars. Ella-Paige was first spotted leaving Project nightclub in London's West End at approximately 2.10am. But mere minutes before, Justin had made his exit, moving on to the next party location.
That venue was celebrity favourite DSKTRT nightclub near Leicester Square, where the global popstar arrived at 2.30am, and not so coincidentally his glamorous 17-year old friend turned up two minutes after. Justin's people allegedly called ahead to the club asking for a £15,000 appearance fee to which the management declined, but still welcomed him to their venue.
Still not dating? Ella-Paige Roberts Clark arrives back at Justin Bieber's hotel room after night out in London Club hopping: The girls were seen visiting the same London venues as Justin on Tuesday night. Ready to party: Two more girls arrived back to Justin's hotel, with his security ushering them in through a side exit.
A few hours later, Ella was in the back seat of one of Justin's Bentley cars, arriving at his hotel with the man himself. They made their way into the Langham hotel, but may well have been joined by two other young ladies who arrived half an hour later. Onlookers saw the girls at both the clubs where the Girlfriend singer had made appearances that night, but were not keen to show their faces as they entered the hotel.
Playing coy: The female friends didn't seem so keen to be seen entering the Langham at 4.15am Playing coy: The female friends didn't seem so keen to be seen entering the Langham at 4.15am...