Rapper Birdman Did Not Secretly Marry Singer Toni Braxton After Dating Keyshia Cole
October 26. 2017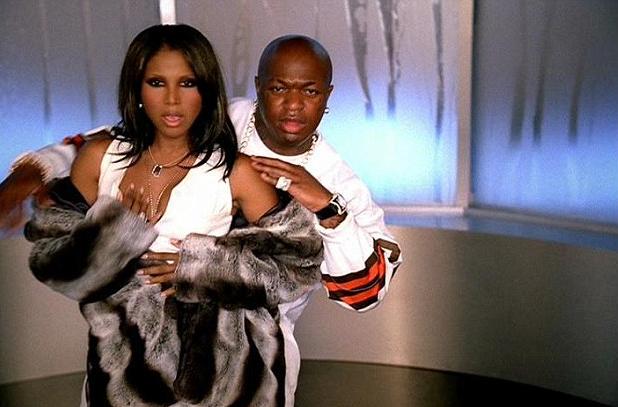 Toni Braxton and Birdman
The publicist of Grammy award winning singer, Toni Braxton, 49, has dispelled rumors her client secretly married Cash Money Records and Young Money Records owner, Brian "Birdman" Williams, 48. Rumors began when Braxton's sister, singer Tamar Braxton, stated to gossip talk show host, Wendy Williams, that she is of the belief the couple eloped. Tamar made the statements on the "Wendy Williams Show."
Braxton and Williams have kept many details of their relationship out of the public domain, which has led to speculation. According to public reports, multi-millionaire Williams, whose net worth is said to be $100,000,000, has never been married. Previously he dated Keyshia Cole, which ended in violence after she beat up his assistant for being at his home early in the morning. Cole wanted to marry Birdman, but he dumped her and began dating Braxton.
STORY SOURCE
Birdman And Toni Braxton Are Not Married…Yet
Published 1 week ago - Toni Braxton and Birdman — real name Bryan Williams — seemed to be quite the unlikely pairing at first, but recent reports of an elopement showed that they may have taken the ultimate step in proving they're soulmates. The singer's rep, however, quickly shut down the rumors, clarifying that they're not newlyweds just yet. TheJasmineBRAND.com initially reported that the couple recently eloped but hadn't told any of their friends or loved ones about the huge news.
"They don't want anyone to know yet," a source told the site. "They're trying to keep it secret, just like their relationship. They tried for as long as they could to deny that they were actually together." Toni's rep, however, firmly denied the claims in a statement to Us Weekly, simply saying, "Toni is dating," before plugging her new single "Deadwood." This story comes on the heels of Toni's younger sister, Tamar Braxton, revealing on the Wendy Williams Show earlier this month that she had an inkling that the two ran away together and got hitched...