Rapper Drake Turns Social Networking Against Meek Mill Damaging His Career But Ghostwriter Claims Are Bolstered With New Evidence
August 5. 2015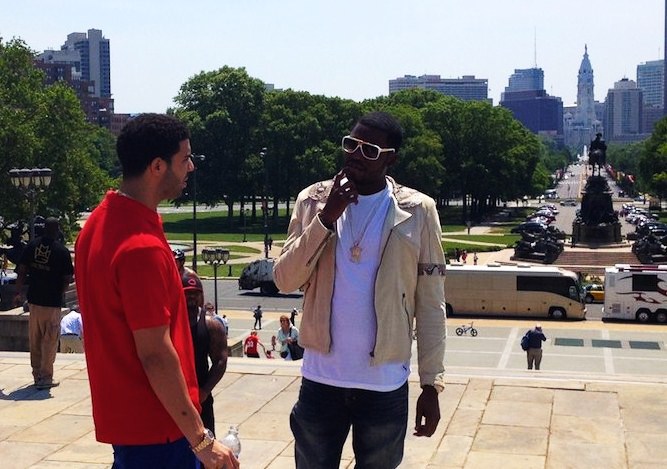 Drake and Meek Mill when they were friends
PR specialists are weighing in on the rap rivalry between Toronto's Drake and Philadelphia's Meek Mill. The latter issued a song insulting Drake ("Wanna Know"). However, Drake released a barrage of music ripping Meek Mill to shreds as payment for the lyrical insults. Drake also brought rapper turned actor, Will Smith, on stage during his performance at the OVOfest and introduced him as the best rapper from Philadelphia, in another insult against Meek Mill.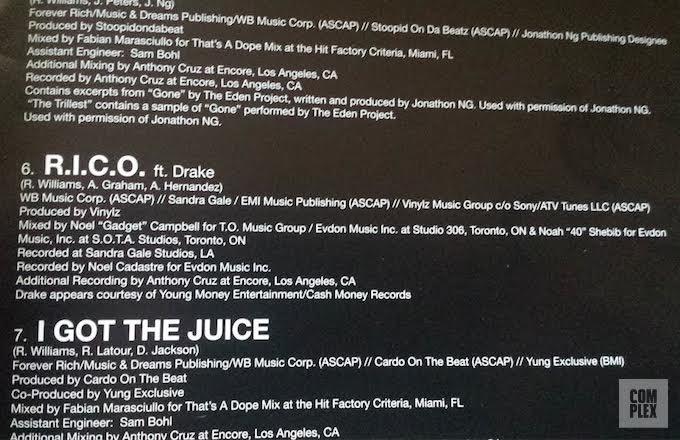 Meek Mill album liner notes for the song "RICO"
While the insults continued flying, Complex magazine published an article supporting Meek Mill's claims that Drake's ghostwriter is Quentin Miller. Mill became angry that Drake used a ghostwriter on their collaboration "RICO" and outed him on it. Complex magazine has revealed Miller was not credited for writing Drake's verses on the track, indeed making him a ghostwriter.
Drake, Will Smith and Kanye West laughing at Meek Mill at the OVOfest:
STORY SOURCE
Quentin Miller Is Actually Not Credited on "R.I.C.O."
Aug 3, 2015 - In the couple weeks since Meek Mill accused Drake of employing a ghostwriter, Quentin Miller, to write the Toronto superstar's rap verses, Miller and OVO producer Noah "40" Shebib have publicly insisted that Miller is a co-writer, not a ghostwriter, since Miller is officially credited for his songwriting contributions in the liner notes of Drake's If You're Reading This It's Too Late. In a Tumblr post dated July 24, Miller claimed, "I am not and never will be a 'ghostwriter' for drake."
Much of the news coverage that's advanced this narrative cites Genius and Wikipedia as corroboration of Miller and 40's claims. Both Genius and Wikipedia are user-edited platforms, however, and are not official, definitive sources of information. The inattention to actual liner notes of Meek Mill's Dreams Worth More Than Money, published by Atlantic Records, has sowed popular confusion regarding Quentin Miller's involvement in Drake's songwriting.
In the interest of clarification, below is a screenshot of the official liner notes that are included in the physical CD release of Meek Mill's Dreams Worth More Than Money. Despite having laid a reference track for Drake's verse on Meek's "R.I.C.O."—over the very same beat, no less—Quentin Miller is not credited for a co-writing contribution to the song. This evidence suggests that the description of Quentin Miller as a "ghostwriter" is, indeed, accurate, despite OVO's claims to the contrary. It also seems to corroborate Meek's claim that he was misled regarding the authorship of Drake's verse on "R.I.C.O." It's now unclear whether Quentin Miller has written other Drake verses for which he is uncredited...
RELATED ARTICLE