Report: Singer Usher Is A Cocaine User
November 30. 2011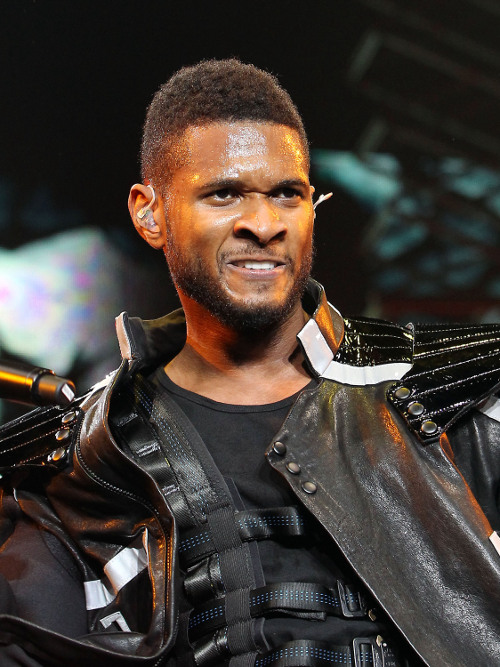 With your nose Usher, you're gonna mess around and overdose
R&B singer, Usher Raymond, 32, who signed teen pop star, Justin Bieber, 17, to a record deal, is in hot water today, as his ex-wife, the vindictive, Tameka Foster Raymond, has filed papers with the court, to strip him of custody of their two children. The couple currently have a joint custody agreement, regarding their sons that Foster alleges Raymond is not upholding.
Years ago the Judiciary Report repeatedly stated Foster is blackmailing Raymond, holding something over his head. At first I thought it was just the bisexual thing, but the latest incendiary reports indicate Raymond is a cocaine user. Previously, I knew of his fondness for weed, but cocaine is another story. That is no joke.
Foster demanded in court papers that Raymond take a drug test and USHER REFUSED. That doesn't look good regarding his sobriety. Dude is running from drug tests like his name is Lindsay Lohan (you really thought I'd do a drug article and not mention Lohan - girlfriend must have a royalty or patent of some kind on cocaine by now - she owns it).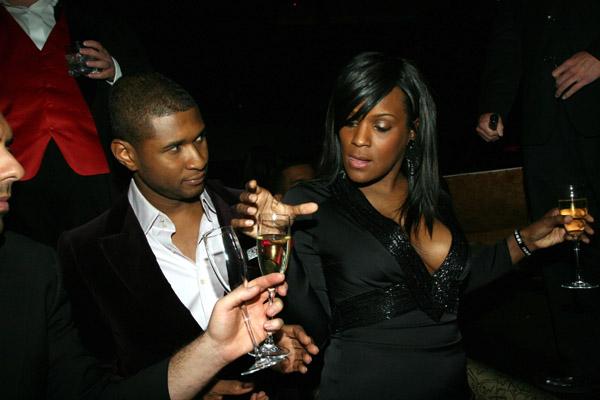 He likes drugs, she likes drinking. Not a good combo.
I am of the belief, Foster, a former fashion stylist, did this out of spite, because Raymond closed her Saks Fifth Avenue credit card, as stated in court papers. Raymond is also making a lot more money since the success of Justin Bieber, which she has not received a cut of in any measure. Unless Foster had a clause in their divorce settlement, stating she is entitled to money from Raymond's future earnings, the judge is under no obligation to revisit his fiancés in this regard. Cases of that nature have failed in Hollywood (Atlanta courts may rule differently - you never know).
Foster is being greedy. This whole palaver is over the Saks Fifth Avenue credit card. She knew all this time that Usher has serious issues with drugs, in addition to mental health problems, now all of a sudden she is concerned about her kids welfare when he is present.
Not to mention, as past incidents have shown, she is more violent than he is, threatening to beat up people in Atlanta that wrote unflattering items about her and keying Raymond's luxury car in Los Angeles, because he began dating another woman after leaving her. If you cared that much you'd force him into rehab using the courts, not employ your kids as pawns to have your Saks Fifth Avenue credit card reinstated.
STORY SOURCE