Rick Ross Loses $5,000,000 After Being Dropped By Reebok For Promoting Date Rape In Song
Reebok Refuses To Take Rick Ross Back After Date Rape Rap
From Rapper To Raper
April 19. 2013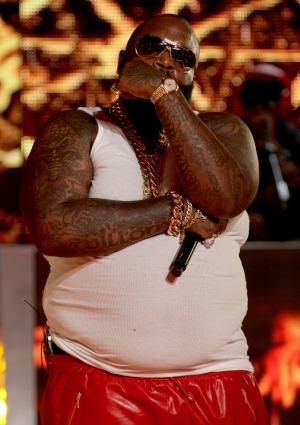 Rick Ross
Hollywood illuminati member, rapper Rick Ross, released a deplorable song recently entitled "U.O.E.N.O." In the disgraceful track, Ross rapped about drugging a woman with ecstasy tablets (called mollies), taking her back to his place and then raping her. The lyrics state, "Put Molly all in the champagne. She ain't even know it. I took her home and I enjoy that. She ain't even know it."
Someone should pop a molly in Ross' drink and let a bear have its way with him. The bear would have a martini in her hand saying "I'm enjoying that" (a bear buffet). See how he likes it. No woman deserves to be raped. Date rape is not something to promote.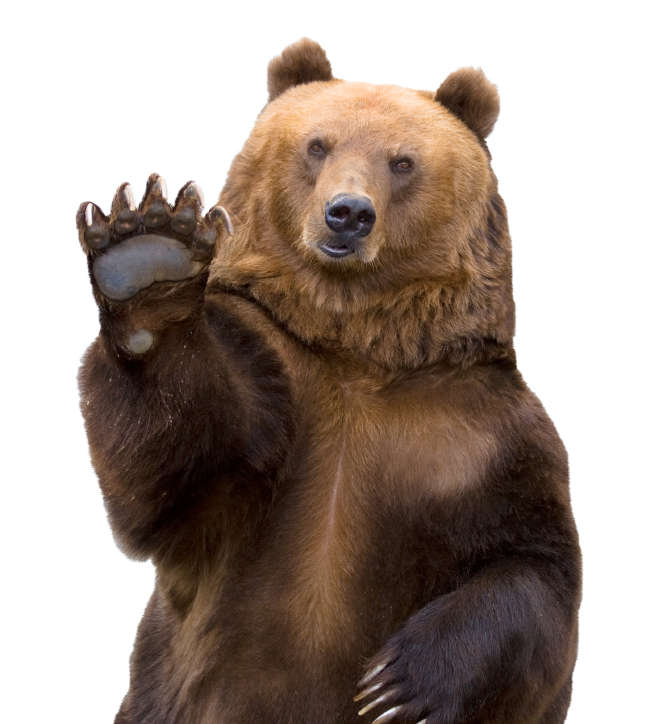 Bear: hey Rick, call me!
The Judiciary Report takes serious issue with most of Ross' lyrics. They are sacrilegious, blasphemous, demonic, crude and violent. Kids nor adults should be listening to his music. Ross is a fraud, who hijacked a dangerous, incarcerated drug dealer's name, image and persona, completely faking it for fame (Freeway Ricky Ross). Now he's bought into his own hype and delusion, much like most of Hollywood's self-branded "illuminati" believing they can say and do anything without consequence. No sir.
The Judiciary Report supports Reebok's decision to drop Ross. He, like other rappers such as Jay-Z are giving the public nothing but poison via music and video. There are much better rappers in America not pumping this breed of insidious garbage into people's homes, trying to indoctrinate impressionable folks into the ways of violence, greed and avarice.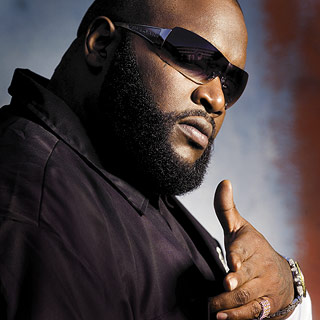 Rick Ross
When I was a kid in the 80s, there were positive rappers such as Kool Moe Dee and the late Heavy D - intelligent well spoken men who tried to uplift the community. Then came gansta rap in the 90s and everything went downhill. It paved the way for the current negativity dominating airwaves and destroying the moral compass of an entire generation.
The fact of the matter is it is not just music. When you start to live and emulate it in how you treat your family, friends and loves, it becomes apart of your life in a very negative way. It's not just music when you start to take depraved artists' advice on greedy, illegal shortcuts to wealth.
STORY SOURCE
Rick Ross Reebok Salary Revealed As Rapper Asks For Forgiveness
Posted: 04/17/2013 3:42 pm EDT - In today's Rick Ross news, reports have surfaced surrounding the estimated amount of money the rapper will lose from his now defunct Reebok endorsement deal. Sources close to the rapper revealed to TMZ that Ricky Rozay, will reportedly lose between $3.5 and $5 million stemming from the deal, which he announced last month.
Since the termination of his contract, the Maybach Music Group honcho released the following apology; "Before I am an artist, I am a father, a son, and a brother to some of the most cherished women in the world. So for me to suggest in any way that harm and violation be brought to a woman is one of my biggest mistakes and regrets."