Rihanna Curses At Fan For Commenting On Her Herpes Sore (Photo)
October 3. 2013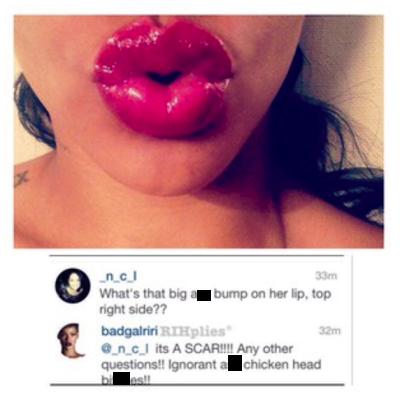 Fan asks about herpes blister on the "top right side" of Rihanna's lip, enraging the singer who begins to curse at her online.
Singer Rihanna posted a photo on social networking showing off her brightly colored lipstick and exaggerated pout. She thought it was hot. Judging by comments online many people did not. A raised herpes sore showing through the lipstick was noticed by people online.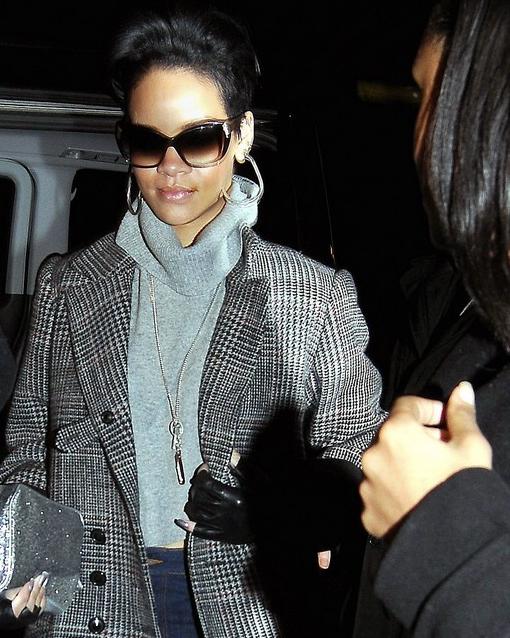 Rihanna's herpes sore at the same spot in 2009
One person on social networking asked Rihanna about the herpes sore and she became angry stating it's a "scar." However, it's evident to many, judging by feedback section comments on blogs that people believe it's a herpes sore on the promiscuous singer's lip.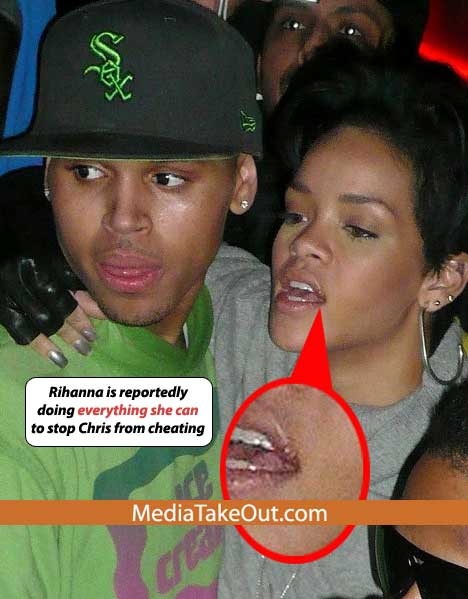 Media Take Out photo showing Rihanna with herpes from 2009
Rihanna's had several herpes outbreaks she unsuccessfully tried to hide in paparazzi photos with her hands, scarves and jackets. Rihanna is apart of the Hollywood "Illuminati" and they've believe in free love and occult sex rituals, which has sadly spread oral and genital herpes among other STDs, throughout the sect.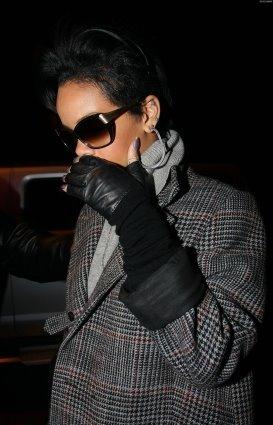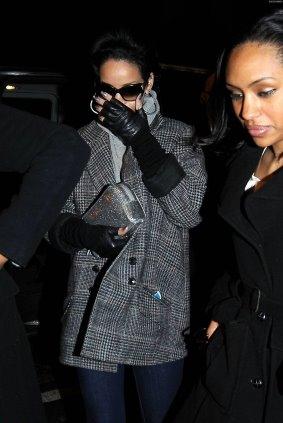 Paparazzi photos of Rihanna covering herpes sore
It's really not right. Yes, some people do contract STDs, but the socially responsible thing to do in such cases is to inform others of their sexual health issues, rather than not saying a word and infecting them. It helps to propagate the spread of STDs. Currently, there is no cure for herpes, but scientists are working on a drug that prevents others from becoming infected with it.
RELATED ARTICLE