Rihanna Got Michael Jackson Sued
February 3. 2009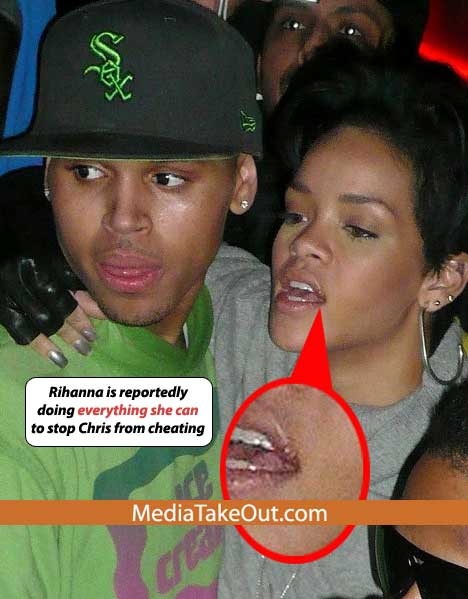 Chris Brown, Rihanna and her Herpes sore
Derivative pop lip-syncer and disgraceful song thief Rihanna has gotten herself and Michael Jackson sued. She used Michael Jackson's song "Wanna Be Startin' Something" but didn't clear it with a secondary party that owns rights in it, after a legal settlement for copyright infringement.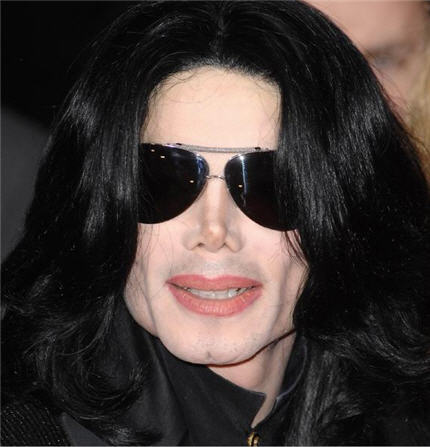 I think it's just desserts. Where oh where did you get the idea to remake that song, Rihanna, that's now gotten you into legal trouble.
MICHAEL JACKSON - AFRICAN SINGER SUES JACKSON & RIHANNA
African singer MANU DIBANGO has filed suit against MICHAEL JACKSON and RIHANNA, accusing the pair of stealing a hook from one of his songs. The 75-year-old singer, who hails from the Republic of Cameroon, claims his 1972 song Soul Makossa was used by Jackson for his hit track Wanna Be Startin' Somethin', from his 1982 album Thriller.
Jackson had reportedly reached a financial settlement with Dibango after accepting he used parts of the song, reports the Associated Press.
But the issue was revisited when pop singer Rihanna obtained Jackson's permission to use the melody on her Grammy-nominated single Please Don't Stop the Music - but failed to contact Dibango too...