Rob Kardashian Slams Rita Ora For Cheating On Him To Get Ahead In Her Career But Does He Know About Her Having Sex With Married Jay-Z
December 4. 2012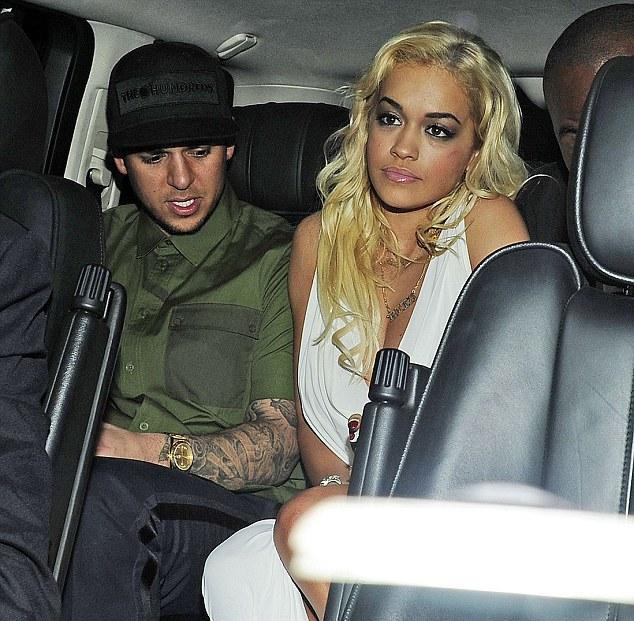 Robert Kardashian and Rita Ora
"Keeping Up With The Kardashians" reality star Rob Kardashian had a bit of Twitter diarrhea yesterday, when he sensationally told off his girlfriend, singer, Rita Ora. Kardashian referred to Ora as a "whore" who cheated on him with "20 guys" in order to boost her career.
If you remember correctly, months ago on June 6, 2012, the Judiciary Report stated Ora has been having sex with married mentor Jay-Z for career favors at Roc Nation (Rapper Jay-Z Had Sex With His New Artist Rita Ora). Jay-Z made over Ora into something she is not, both image wise and musically, using copyright infringement works, while using her for sex in exchange for fame. When one's self-respect is gone after desperation takes over, it is never a good thing.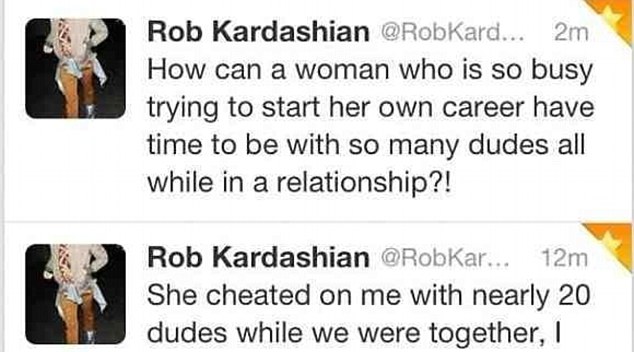 Robert Kardashian's tweets about Rita Ora
It's ridiculous how much his wife, singer, Beyonce Knowles, looks the other way to, convincing herself the rapper is faithful. Jay-Z has bedded Rihanna (and continues to), Tierra Marie, Rita Ora and a number of aspiring music industry talent and staff, hoping to make it big. Jay-Z also continues to have sex with groupies, which presents a danger to his heath and that of his wife.
Jay-Z has a system. It starts off with him pledging to make them famous, blowing smoke up their butts (figuratively, not literally) and demanding oral sex, then full on sex. They are told they have to keep their activities quiet, from Beyonce and the press, but some of these women blab to others in the industry.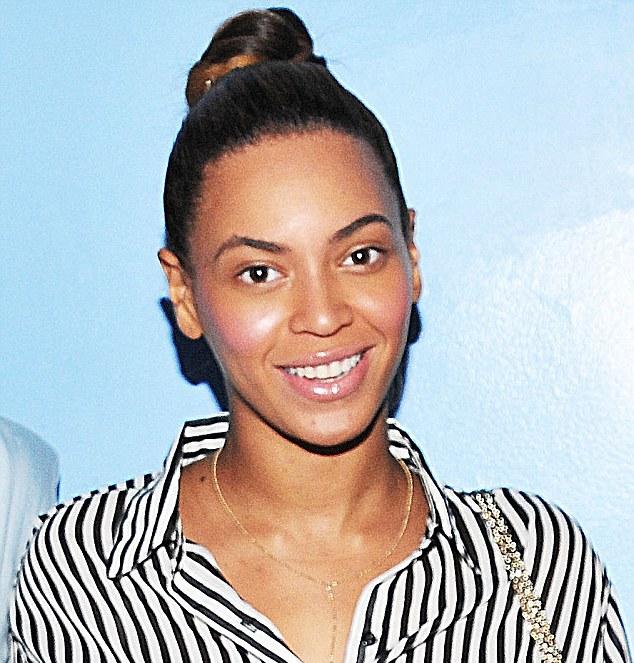 Beyonce Knowles
Normally, I don't post such info on people's marriages, as I feel sorry for women and men whose spouses cheat on them, but since it's thieving Jay-Z and Beyonce, who steal copyrighted music from so many up-and-coming and established artists and have their restaurant employees working long hours, then either do not pay them or shortchange them, forget them, I'm telling what I know...
RELATED ARTICLES
Rapper Jay-Z Had Sex With His New Artist Rita Ora
Beyonce Steals Again But This Time From Sam Cooke, En Vogue & A European Artist
Jay-Z, Beyonce, Rihanna And The Occult - Part 2
Jay-Z, Beyonce, Rihanna And The Occult - Part 1