Rush Limbaugh Says Hollywood Based A Character In Batman's 'The Dark Knight Rises' On Mitt Romney
July 19. 2012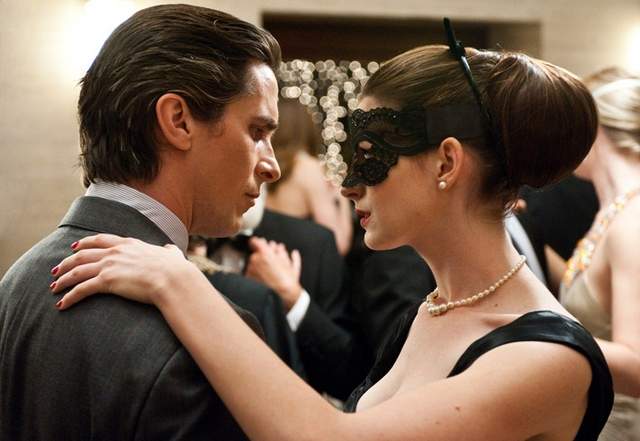 A still from the "Dark Knight" with Christian Bale and Anne Hathaway
Rush Limbaugh and the Judiciary Report seldom agree, but the site knows better regarding Hollywood unlawfully basing roles on real people's lives, violating individuals' "Right Of Publicity" as ascribed by law. This time it's 'The Dark Knight Rises' by Warner Bros., starring Christian Bale and Anne Hathaway.
Warner Bros has been sued in legal cases for illegally using real people's lives and names or very similar versions of their names for film characters, as they are lazy and uncreative. The reviews have been so bad for 'The Dark Knight Rises' movie review website Rotten Tomatoes had to suspend all comments on the film.
Limbaugh stated of 'The Dark Knight Rises', "Have you heard this new movie, the Batman movie, what is it, The Dark Knight Lights Up or whatever the name is? That's right, Dark Knight Rises. Lights up, same thing. Do you know the name of the villain in this movie? Bane.
The villain in The Dark Knight Rises is named Bane, B-a-n-e. What is the name of the venture capital firm that Romney ran and around which there's now this make-believe controversy? Bain. The movie has been in the works for a long time. The release date's been known, summer 2012, for a long time. Do you think that it is accidental that the name of the really vicious, fire-breathing, four-eyed whatever it is villain in this movie is named Bane?" [Link]
The lawsuits and claims against Warner Bros. by different individuals became particularly contentious, as not only did the company break the law with said conduct, they also maliciously added defamatory and disgusting items to the scripts in question, causing real people offensive and damage. Speaking of that, Kabbalah member, Chuck Lorre, is one of the biggest offenders in this regard and he coincidentally works for Warner Bros., who released the 'The Dark Knight Rises.'
When a deranged Hollywood producer starts using verbatim hacked emails, computer hacking and phone hacking, among other things, as seen in the phone hacking scandal in London, to base his television characters on (see: television show "The Big Bang Theory") it's time for that depraved pervert to go to prison. Look for a terrible scandal to come out of that show. Hollywood truly is the sickest place on the planet.
STORY SOURCE
Website Suspends Comments On Batman Dark Knight Rises Due To Bad Reviews