Sarah Palin Slams Secret Service Agent In Prostitution Scandal Stating Mrs. Obama Is Being Lusted After
April 23. 2012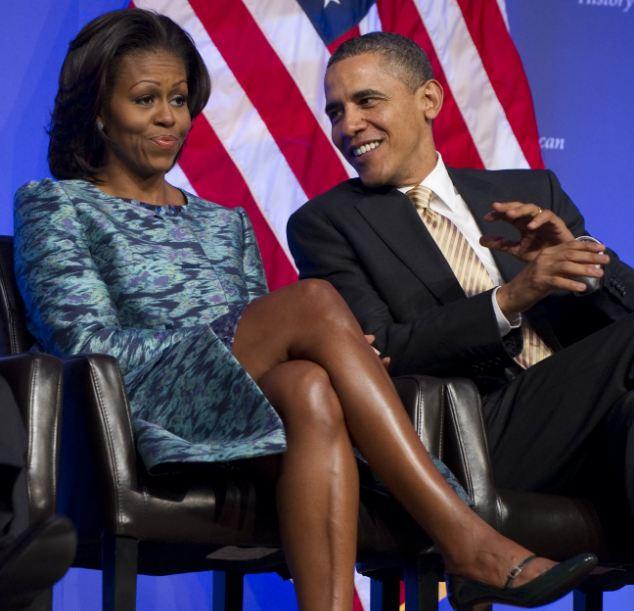 President Barack Obama: he wasn't looking at you was he?
First Lady Michelle Obama: oh yes he was honey!
President Barack Obama: tell me which one it was and I will shoot, um, ship him off somewhere else.
As most of you know, the U.S. Secret Service, charged with protecting Presidents of the United States, is mired in a prostitution scandal, stemming from their visit to Colombia for the Summit of the Americas, which Barack Obama attended. Secret Service agent David Chaney (wow, you sure it isn't Dick Cheney, LOL) has come under fire and from an unlikely source, former Republican nominee for Vice President of the United States, Sarah Palin.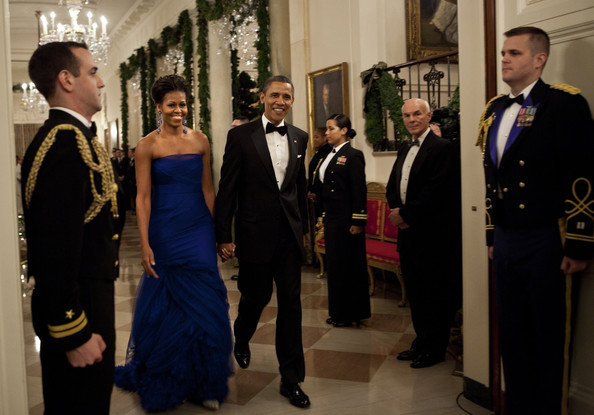 First Lady Michelle Obama and President Barack Obama
Married agent Chaney was assigned to Palin in 2008 and posted a photo of her online on his Facebook page, stating he was checking her out, in a sexual manner (translation: staring at her butt). Married former Governor, Palin, was not amused by this revelation and slammed him on television.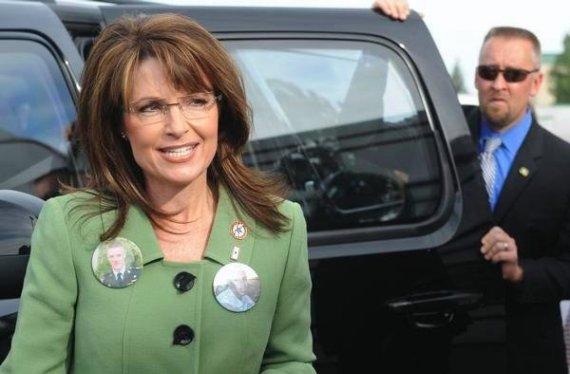 Sarah Palin
Palin also warned the president that agents such as Chaney, may be checking out First Lady Michelle Obama in a sexual manner, instead of protecting her as they should, especially during times of family vacations away from Mr. Obama.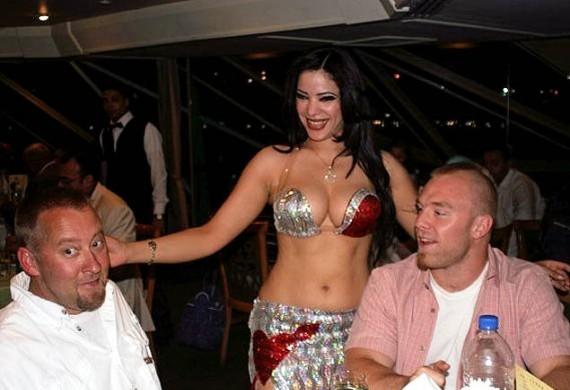 Secret Service Agent, David Chaney (left). His expressions kind of give away the fact that he is up to something, but in a Bubba sort of way. Speaking of Bubba...and you knew this was coming...I'm sure former President Bubba Clinton would love to protect Mrs. Obama. It's just a hunch.
Undoubtedly, over time, there have been agents, who have fallen in love with First Ladies. However, President Obama is from Chicago and will likely shoot any agent that does this, then get Vice President Biden to issue him a pardon. Hey, I'm just saying the stuff people are thinking, but probably don't want to stay (I'm only joking).
RELATED ARTICLES
More Of President Obama's Secret Service Agents Fired Due To Prostitution Scandal
Secret Service Prostitution Scandal Expanding As More People Are Investigated
Obama's Secret Service In Prostitution Scandal During State Visit To Colombia