Side Chick Tries To Trap Married Basketball Player Amar'e Stoudemire With A Baby And Has Sued Him For Not Being In The Baby's Life
August 24. 2017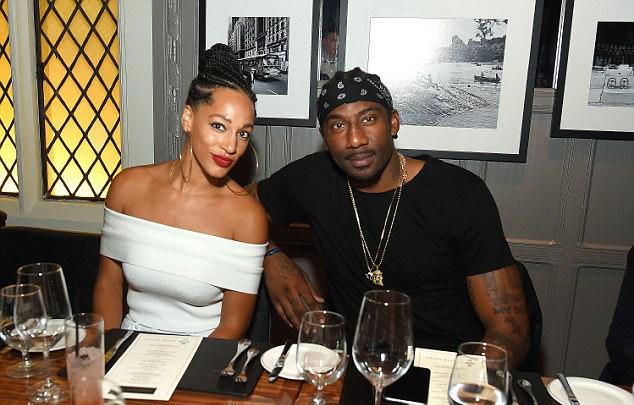 Alexis and Amar'e Stoudemire
$160 million dollar basketball player, Amar'e Stoudemire, who is a married father of four, knocked up a side chick in Miami, who tried to trap him with a pregnancy. While playing for the Miami Heat basketball team in 2015-2016, Stoudemire cheated on his wife Alexis of the reality show "Basketball Wives" with a local woman, 36-year-old Quynn Lovett. She deliberately got pregnant.
Lovett has now taken Stoudemire to court and is demanding more than the $4,333 in monthly child support he is paying regarding 1-year-old daughter, Zoe Renee. Stoudemire stated he has been paying temporary child support and questions why the payments should be increased. However, Lovett wants more money and a luxury lifestyle. By all appearances, Stoudemire's wife is staying with him.
The question is what benevolent reason could there be for a woman to deliberately get pregnant for a married man. There is no benevolent reason to do that. Lovett wants money and has been trying to cause trouble in Stoudemire's marriage. She tried to trap a rich athlete and it did not work out the way she planned, as he did not leave his wife or make her rich. Out of spite, Lovett went to the press to humiliate Stoudemire with this story.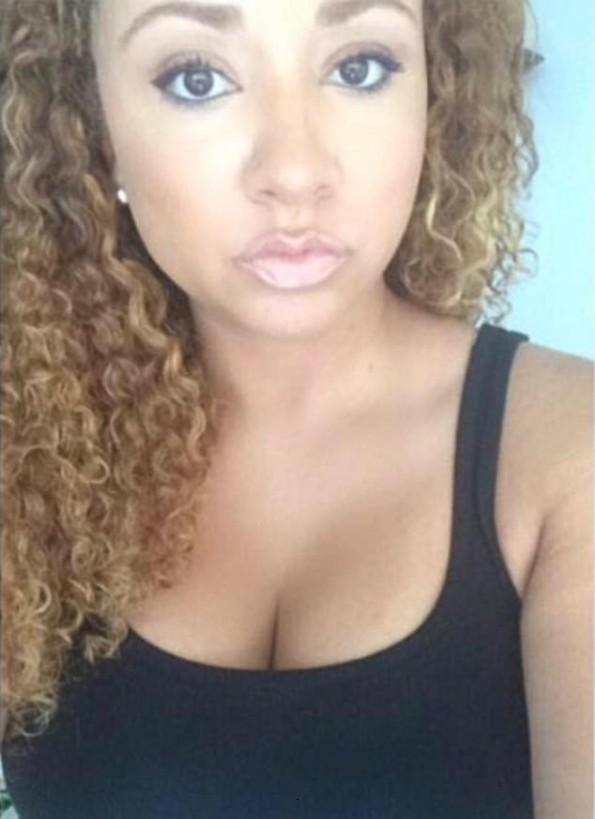 Quynn Lovett
Why do that to someone's marriage (or relationship). It is a very cruel thing to do to another woman. Stoudemire's wife is not going to get over it for a very long time (if at all), as not only did he cheat, he got another woman pregnant. That is a huge offense to a woman. Women who do things like that to other people's relationships and marriages pay a price for it in life.
Lovett also expressed anger in court papers that Stoudemire has not been a part of her daughter's day to day life. What did she think was going to happen. He has a wife and four children. The situation Lovett created without his agreement, in getting pregnant, was never going to be the priority for him. Furthermore, how is his wife supposed to feel regarding him bringing home a love child on a regular basis, like nothing happened. It's not a normal situation. That's an awful thing to do to a woman (his wife).
Lovett is also complaining that Stoudemire did not pay $11,000 in maternity bills. Lovett does not want to work, as she stated in court papers she wants to be a stay at home mom. Therefore, like a true gold digger, Lovett is looking to get as much money as she can get her hands on by going after Stoudemire's bank account. What a messy situation.
STORY SOURCE
Amar'e Stoudemire's Wife Is Sticking By Him Despite Him Getting Side Chick Pregnant
Wednesday, August 16, 2017 - Last week, former NBA player Amar'e Stoudemire had all of his skeletons thrown out of the closet when a Miami woman filed a lawsuit against him, alleging he is the father of her child. Stoudemire is already married with four kids. He attempted to pay off his side chick for months, but it wasn't enough for her, so she blew the top off his secret. Here's the backstory:
"Quynn Lovett, 36, wants a Broward County family court judge to affirm Stoudemire's paternity of her 1-year-old daughter, Zoe Renee, and she wants permanent child support as well as full custody. Stoudemire, meanwhile, claims in court papers he has been doing the standup thing by shelling out $4,333 a month in temporary child support.
Calling Lovett's lawsuit 'frivolous,' the 6-foot-10 Lake Wales native says in court papers he was "informed of his paternity several months after the child was born." Lovett, who's from Massachusetts and is a major Celtics fan, says Stoudemire hasn't been involved with little Zoe's day-to-day life and didn't pick up any of her $11,000-plus maternity bills. Stoudemire countered that, in addition to the voluntary child support payments, he has paid her $22,500...
RELATED ARTICLES
There Were Signs Of Trouble In The Marriage Of La La Anthony And Carmelo Anthony Prior To Him Knocking Up Side Chick
NBA Star Carmelo Anthony Struggling To Get Wife La La Anthony Back After Claims He Knocked Up Another Woman
Carmelo Anthony Trying To Get His Wife La La Back Through Social Networking Post