Social Networking Complains Beyonce And Jay Z Twins Look Like Him
The Internet Is Taking No Prisoners
July 27. 2017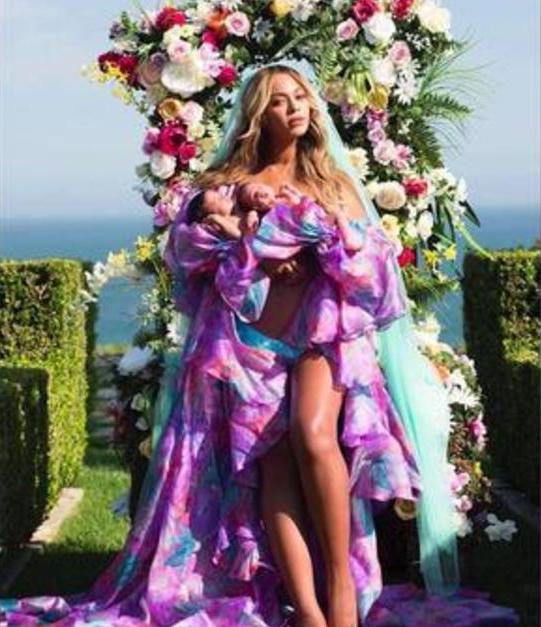 Beyonce and twins photo courtesy of CBS News, as taken from her Instagram page
R&B singer, Beyonce and her husband, rapper Jay Z, recently welcomed twins born via IVF. The internet is not happy over the event, as people are complaining the twins look like Jay Z. Beyonce and Jay Z's first child, Blu Ivy, born after two difficult miscarriages, has been repeatedly insulted online, as she looks just like her dad.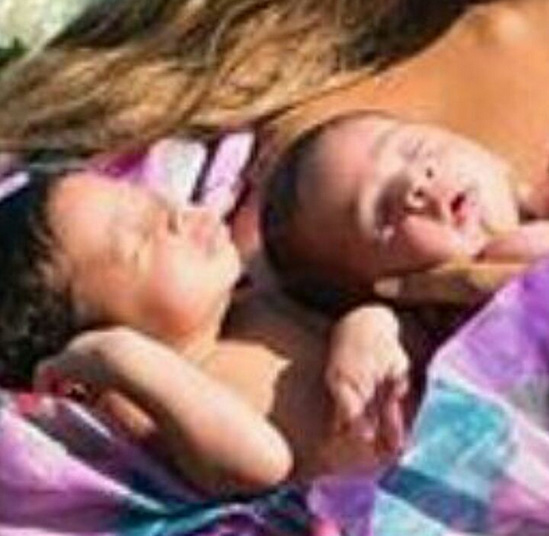 A close up of the twins reveal they look like their dad Jay Z
Now people are making the same complaints about the twins. The public dislikes the children's names as well, Sir and Rumi. Word in the industry is Beyonce and Jay Z have repeatedly been given low financial offers from celebrity magazines for baby photos, which has upset them.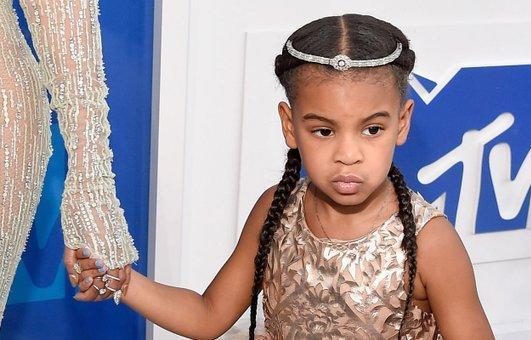 Jay Z look alike Blu Ivy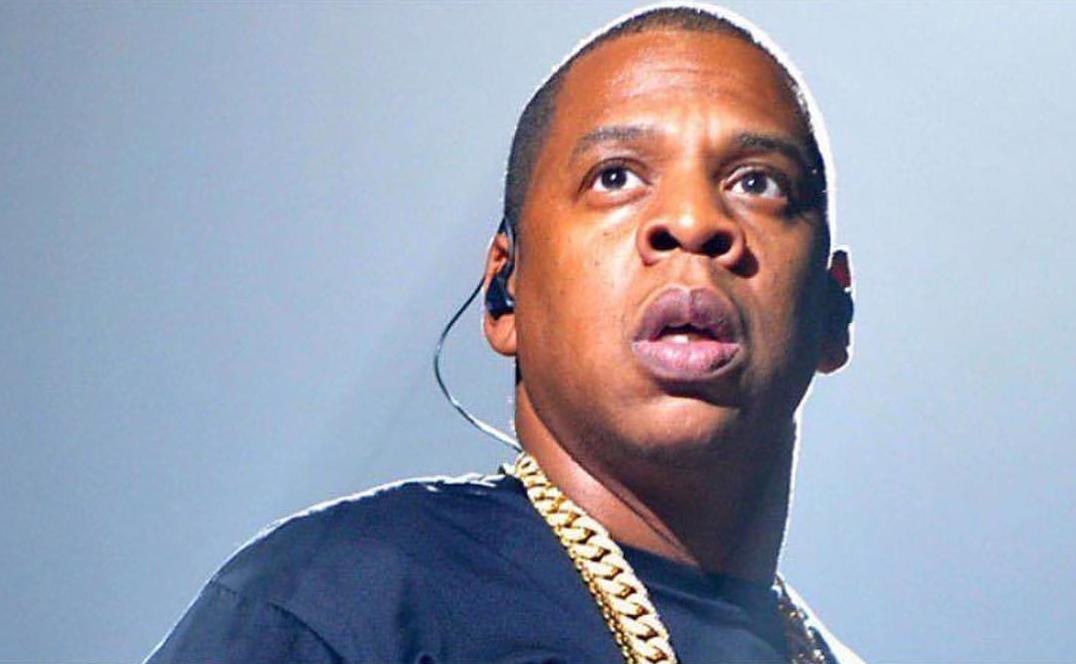 Jay Z
They expected to receive a larger sum than the $1,000,000 given to Angelina Jolie for her twins. Publishers are not of the belief the issue would sell well enough to justify the fee in Beyonce and Jay-Z's case. Public comments have not helped bidding prices either. Here's a sampling of what is being stated on Twitter, among other sites such as Instagram: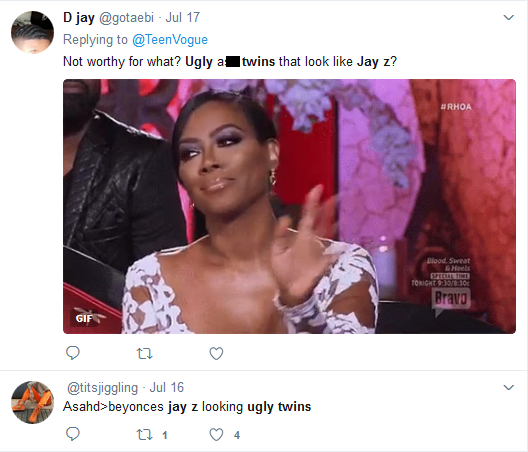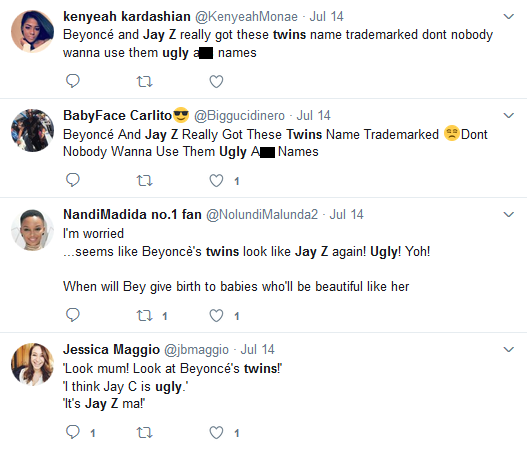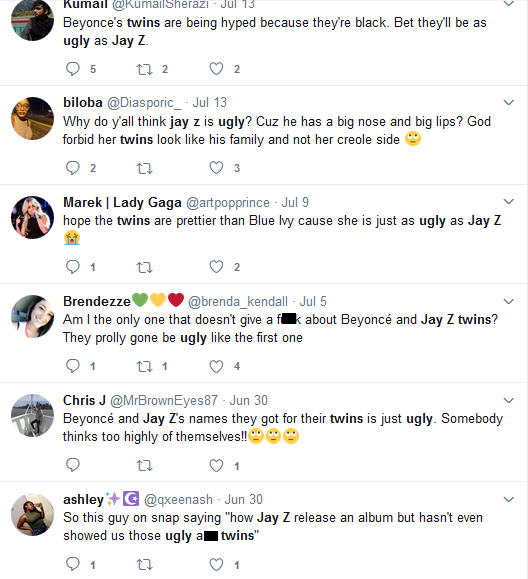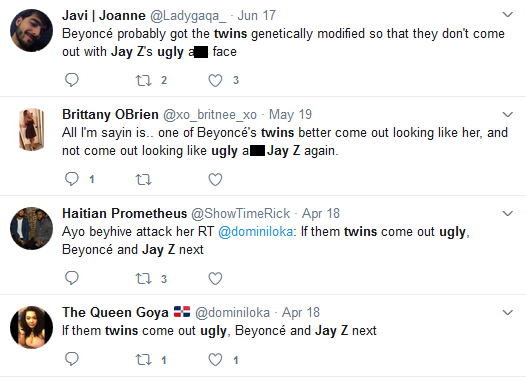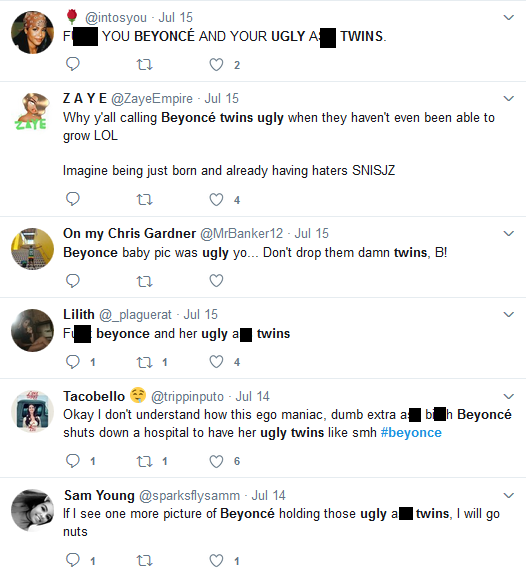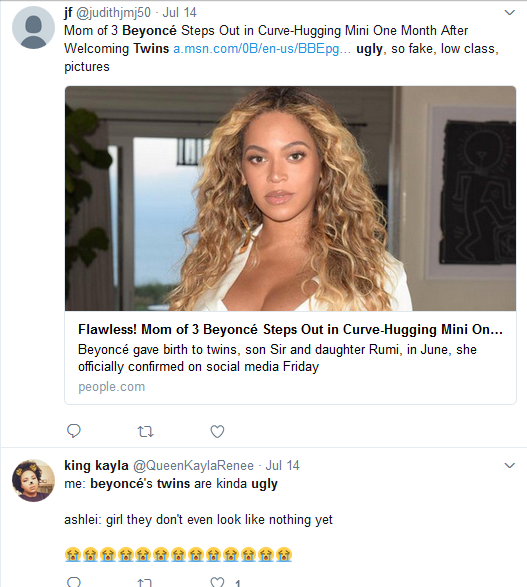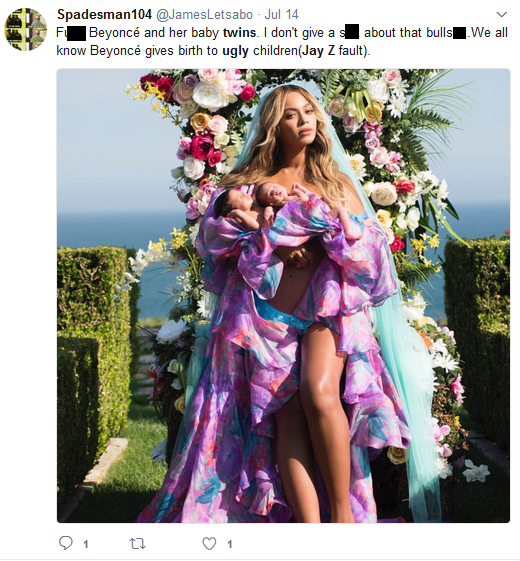 RELATED ARTICLES
Beyonce And Jay Z Twins Hospitalization Exceeds Standard Treatment Time For Jaundice Indicating There Are Other Health Problems That Necessitate Expensive Medical Care
Jay Z Said He Can't Be Ugly And Is Cute Because He's A Billionaire But Social Networking Still Says He's Ugly
Social Networking Brands Beyonce And Jay Z's Daughter Blue Ivy 'Ugly' At The VMAs