Sparkle Spars With R. Kelly's Lawyer
Defense Lawyer Snaps At Witness - Judge Tells Them Both To Knock It Off
May 26. 2008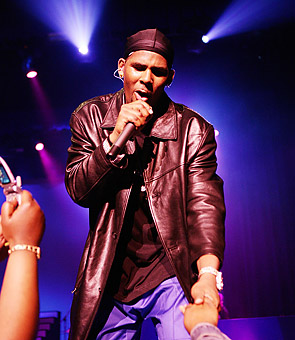 R. Kelly
R. Kelly's former protégé and girlfriend, Sparkle, testified against the singer in his child pornography trial in Chicago. She and his defense attorney had a verbal fight in the courtroom, when he painted her as a disgruntled former girlfriend and she sarcastically called the lawyer "sweetie."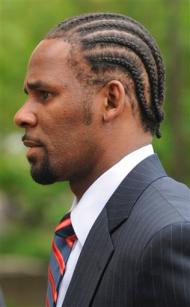 Dude was not happy about that and yelled at her. I think he took it a little too personally and needs to chill out. To yell at a woman over that and in a courtroom full of people looks bad.
Sparkle, real name Stephanie Edwards, also positively identified R. Kelly as the man on the tape engaging in illegal sex with her 13-year-old niece.
One of those relatives, singer Stephanie "Sparkle" Edwards, testified Thursday that she had introduced the alleged victim to Kelly, and that the girl called him her "Godfather." Kelly helped Sparkle's career early on, but the pair later parted ways.
Defense attorney Ed Genson suggested that she resented Kelly and wanted revenge for their split.
But insisting her family had been "thick as thieves" until this case ripped them apart, she again insisted it was her relative on the tape.
"I know my family!" she said.
Kelly witness, 'Sparkle' clashes with defense
Genson's cross-examination of Edwards grew so fierce, the two ended up shouting at each other. Edwards sarcastically called the 66-year-old lawyer "Sweetie."
"I am not your sweetie!" Genson bellowed.