Study: 2.3 Million Americans In Prison
March 4. 2008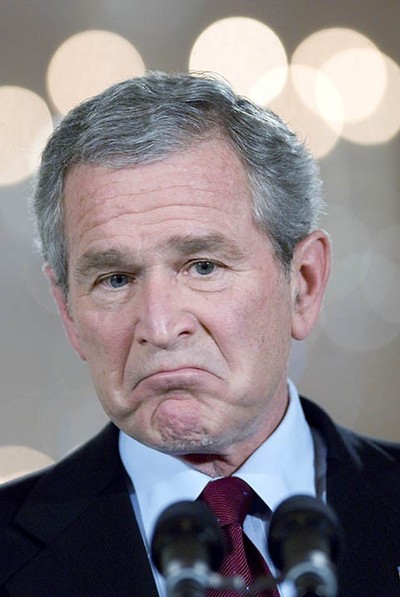 Worldwide confirmation this week regarding my web site's home page intro article that has been on here since March of 2007, regarding U.S. jails having an unusually high amount of prisoners, with the figure being 2,300,000 people. That's a lot of folks and I don't believe all of them are criminals.
Considering some of the cases I have covered on this web site over the last year, that illustrated incidents of Americans being stitched up, framed and denied their day in court, it's no surprise the U.S. prison population is rising and is currently the largest in the world.
For the U.S. prison system to have more prisoners than China's jails - a country that has three times the population of America - says Congress needs to take a serious look at what is going on.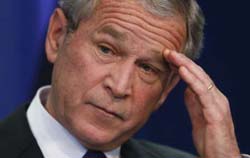 The U.S. prison system now has more prisoners than it has ever had in the history of the country. Another historic low in the Bush presidency.
But he set the tone via some of the judges he appointed and they in turn through their unwillingness to listen to and thoroughly read evidence in cases.
Some judges are treating the court system like it's a fast food restaurant - get the product out the window as fast as possible even if you get the order wrong - and there have been high profile judicial orders that have gotten it quite wrong and for all to see.
Judges are convicting people and in other incidents tossing out serious cases, based on their opinions and not the evidence at hand. They are operating under the unlawful premise that perception is more important than fact (evidence).
Then other judges followed the trend and now the jail system is at capacity's fill.
Further proof that something has gone wrong in the jail system is DNA evidence later exonerating many of crimes they were wrongfully charged with or convicted of committing.
One in 100 US adults behind bars: study
Record-High Ratio of Americans in Prison
More than one in 100 adults are now behind bars in the United States, home to the world's largest penal population, with a startling one in nine young black men incarcerated, a study has shown.
The prison and jail population rose by 25,000 to 2.3 million last year, out of a US adult population of 230 million, bringing the incarceration rate to one in 99.1 for the first time in US history, the Pew Center on the States said.
By comparison, China, with a population of one billion people, was second in the world with 1.5 million inmates, followed by Russia with 890,000 people in the slammer, the study said.
America also has the dubious distinction of leading the planet in the rate of incarceration, which is higher than nations like South Africa and Iran, the study said. http://comments.breitbart.com