Sweden Drops Rape Case Against Wikileaks Founder Julian Assange
May 19. 2017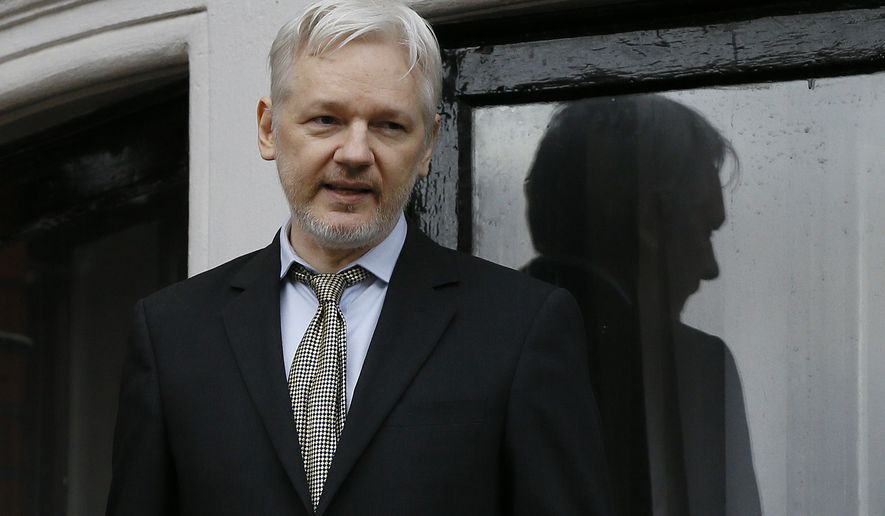 Julian Assange
The Swedish government has announced they are dropping rape charges against, Julian Assange, the founder of whistleblower website, Wikileaks. Assange has been holed up in the Ecuador embassy in London, England, for the past 5-years, after two women claimed he raped them. The allegations were dubious, as they consented to sex in separate incidents, then changed their minds after the act.
Many labeled it a CIA smear campaign to neutralize Assange for leaking documents and videos illustrating the U.S. government engaging in war crimes and human rights abuses. The CIA is known for engaging in terrible tactics in bids at destroying others. Former U.S. Secretary of State, Hillary Clinton, also wanted to deploy a drone to London, England to murder Assange, but other senior government advisors rebuffed her heinous demand, which would have constituted a felonious act of premeditated murder.
Alarmed by Clinton's bloodthirsty conduct towards him, Assange began leaking items on the presidential hopeful, via a series of Democratic National Convention (DNC) emails that exposed racism, anti-Semitism, bigotry, prejudice, homophobia, fraud and election rigging among senior Democrats. The exposé greatly helped to tank Clinton's presidential bid, in what turned into a painful, failed run for the White House. Clinton lost the election to rival Donald Trump, in a defeat that has sent her into a massive state of depression and prolonged denial.
Assange, who is still in the Ecuadorian embassy in London, is not out of the woods. Assange failed to appear in the British courts to answer the European arrest warrant from Sweden, which is a minor criminal charge. However, there have been fears for Assange's safety, as the U.S. government seeks to extradite him, which could lead to the death penalty.
Another concern is the issue the CIA has been waiting for an opportunity to murder Assange to stem the ongoing leaks, exhibiting the same bloodthirsty conduct Clinton presented with the drone idea that could have killed civilians in London. The CIA's conduct toward Assange is unlawful. They are not following the proper international legal channels or rule of law, with outright murder on their agenda.
STORY SOURCE
Sweden Drops Investigation of Julian Assange, WikiLeaks Founder
MAY 19, 2017 - Prosecutors in Sweden said on Friday that they would drop their investigation into Julian Assange, the WikiLeaks founder who sought refuge in the Ecuadorean Embassy in London five years ago after the authorities in Stockholm opened a preliminary rape inquiry against him.
"Chief Prosecutor Marianne Ny has today decided to shut down the preliminary investigation regarding suspected rape involving Julian Assange," the prosecutors' office said in a statement. With a legal cloud hanging over him, Mr. Assange, 45, an Australian, had refused to go to Sweden for fear of being extradited to the United States.
The decision does not mean that Mr. Assange is in the clear. The Justice Department in Washington was reconsidering last month whether to charge Mr. Assange for his role in the disclosure of highly classified information.
RELATED ARTICLES
The FBI Illegally Went To Iceland To Criminally Frame Wikileaks Julian Assange But Was Rebuffed By Suspicious Icelandic Government Minister In Conduct That Has Become Standard Criminal Behavior From The U.S. Federal Agency
Hacked And Leaked DNC Emails Reveal Racism, Anti-Semitism, Xenophobia, Homophobia And Insults About Religion As Hillary Clinton Attempts To Censor And Suppress Social Networking
Hillary Clinton Wanted To Murder Wikileaks' Julian Assange Via A Drone