Taylor Swift Trying To Win Harry Styles Back Upsetting His Girlfriend Cara Delevigne
January 22. 2013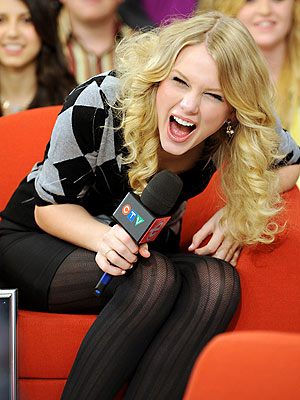 Taylor Swift: Hi Harry, I'm coming for you!
Country-music-turned-pop-singer, Taylor Swift, 23, hightailed it to London, England in a bid at winning back One Direction boyband singer, Harry Styles, 18. But there's a problem. He's already reunited with his ex-girlfriend, model Cara Delevigne, 19, who is upset at the turn of events.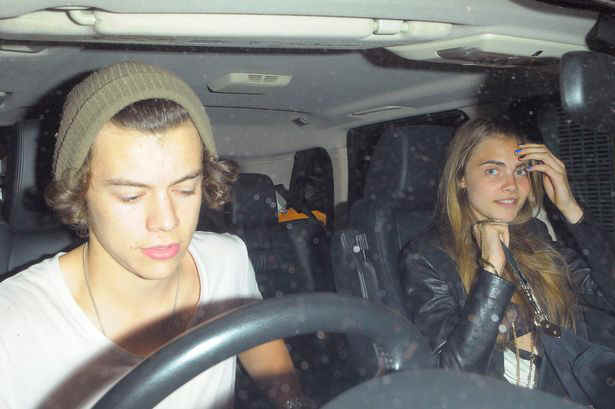 Cara Delevingne to Harry Styles: just drive before she finds us!
Swift is the brunt of many jokes on the internet, for dating so many men. Over the past three years, Swift became romantically involved with 14 high profile men, conducting relationships before the camera and on CD, in a habit that has come back to haunt her. The general thought is getting back with Styles would help her image as a maneater with issues, who is frequently dumped.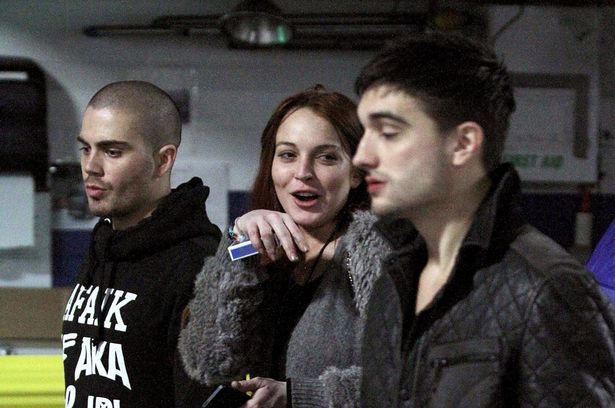 Max George, Lindsay Lohan looking like a groupie and Tom Parker of The Wanted
In an ironic twist, Max George from the boyband The Wanted is reportedly interested in Swift. It's clear George gravitates to troubled female stars with issues (hint: he's dating Lindsay Lohan) viewing them as an easy sexual conquest, due to their problems. Some men think that way.
RELATED ARTICLE