The Taliban Failed As 15-Year-Old Blogger They Shot In The Head Recovers
November 9. 2012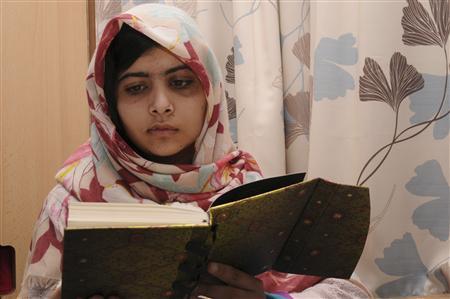 Malala Yousufzai this week
15-year-old Pakistani blogger, Malala Yousufzai, has made a remarkable recovery after being shot in the head and neck by the Taliban, for daring to state women should have the right to an education in her nation. Yousufzai was flown by helicopter to Birmingham, England, where she received excellent care and is now on the mend.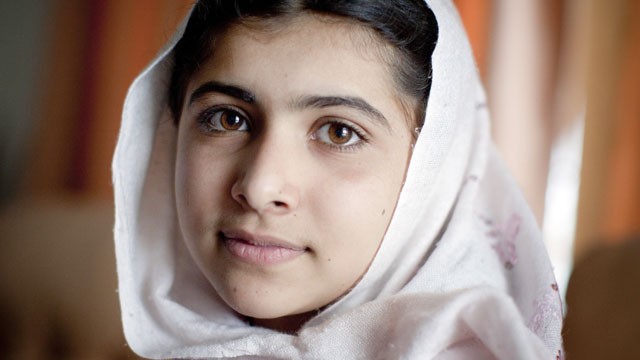 Malala Yousafzai
A photo was handed out to the press, revealing Malala reading from a book (see photo posted above). It's great to see she is alive and on the road to recovery. People should be free to peacefully express their thoughts as she did, without fear of retaliation and reprisals. Malala is being nominated for a Nobel Prize and the Judiciary Report is of the belief she deserves it. Here's hoping she will have a bright and safe future.
STORY SOURCE
UK campaigners call for Nobel Prize for shot Pakistani girl
LONDON | Thu Nov 8, 2012 8:12pm EST - (Reuters) - Tens of thousands of Britons called on the government on Friday to nominate Malala Yousufzai, a Pakistani girl shot in the head by the Taliban for advocating girls' education, for the Nobel Peace Prize...Yousufzai was unconscious and fighting for her life when she was flown to Britain a month ago but the hospital in Birmingham where she is being treated says she is recovering well. On Friday it released photographs of Yousufzai reading a book and clutching a white teddy bear, dark bruises covering her eyelids. She appeared serious and focused on her reading, her hair covered with a bright pink-and-white scarf...
RELATED ARTICLES
14-Year-Old Female Blogger Shot In The Head By The Taliban Not Out Of The Woods Yet
14-Year-Old Female Blogger Shot In The Head By The Taliban Flown To Britain For Treatment
Shot 14-Year-Old Female Blogger And Her Family Still Being Targeted By The Taliban In Pakistan