Three Men Charged In Florida With Felonies Over Shark Dragging Video
December 13. 2017
After a thorough investigation, the Florida Fish and Wildlife Conservation Commission announced three men have been charged with animal cruelty, in connection with the viral video of a shark being brutally dragged behind a speedboat in Florida waters. The London Evening Standard is reporting, Michael Wenzel, 21, Spencer Heintz, 23, and Robert Lee Benac, 29, have been "charged with two felony counts of aggravated animal cruelty."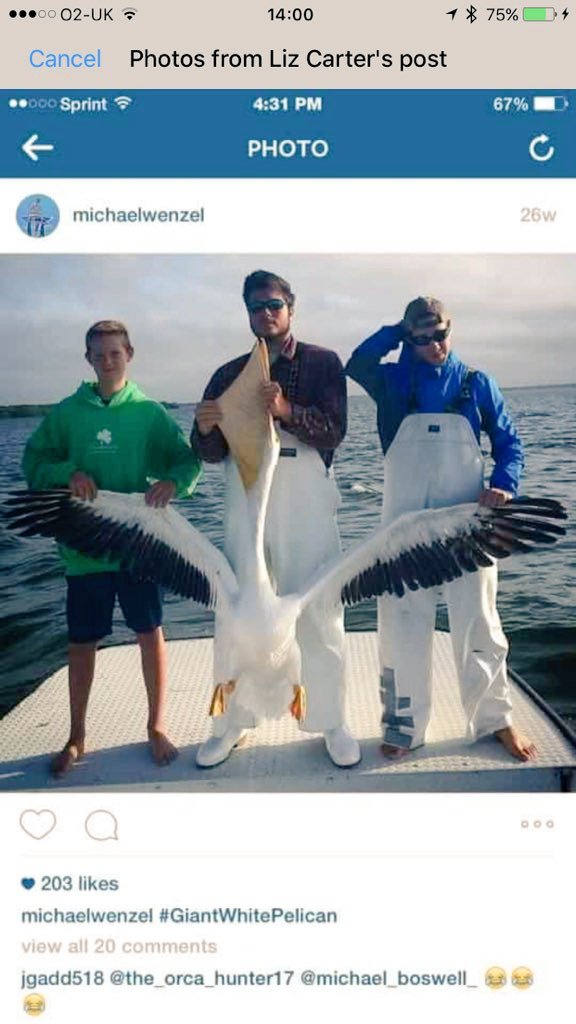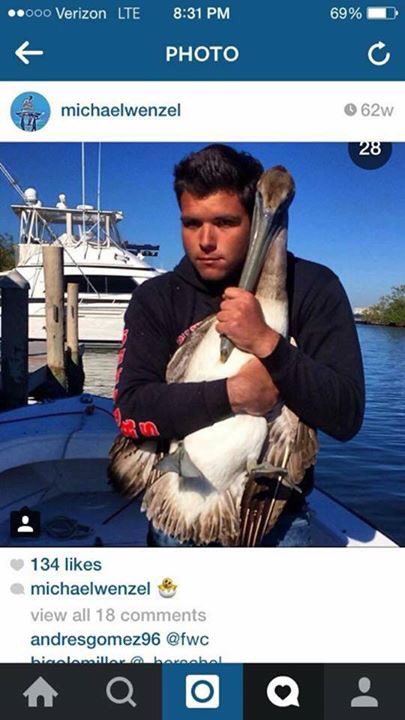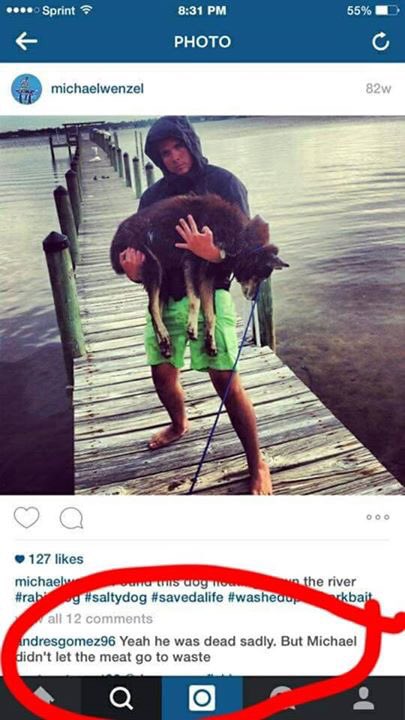 Alarming photos of Michael Wenzel posing with animals believed to be deceased
The Standard further reports, "Wenzel and Benac also face a misdemeanor count of illegal method of taking a shark." The video outraged the public, as the shark was snatched and viciously dragged, which left its body horribly mutilated, rendering the creature a carcass in undeniable acts of animal cruelty led by Wenzel.
STORY SOURCE
Three men charged over shocking video of shark being dragged behind speedboat in Florida
14 hours ago - Three men have been charged with animal cruelty after a video emerged showing a shark being dragged behind a speeding boat. The brief clip, believed to have been shot off the Florida coast, shows the shark repeatedly hitting the surface of the water while being pulled by a rope from the back of the boat.
As it bounces in the air and flips around, the camera turns to show three men on the boat. One says "look it's already almost dead" while the others laugh. The video went viral in July after it was sent to deep sea fisherman Mark Quartiano, also known as 'Mark the Shark', who shared it on Instagram. Outraged, he wrote: "CAN SOMEONE PLEASE TELL ME [WHAT] IS GOING ON HERE ???? JUST GOT THIS ON MY FEED! "FOR ONCE I MAY HAVE TO AGREE WITH @PETA. #WHODOESTHISS*** #sowrong #notcool."...
RELATED ARTICLE