TI Is Upset With The Public For Slamming Him Over Cheating On His Long Suffering Wife Tiny
July 18. 2017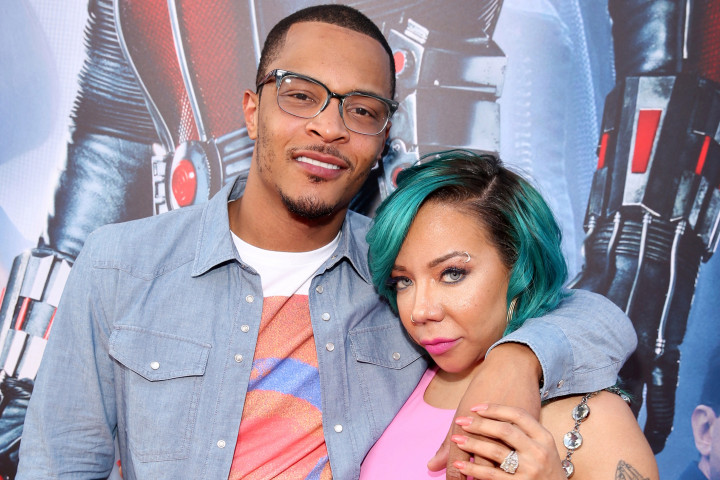 TI and Tiny
Recently, singer and reality star, Tameka "Tiny" Cottle, filed for divorce from her cheating husband, rapper Clifford "TI" Harris. Cottle has taken their children and moved out of the couple's marital home. TI has expressed his bewilderment at the fact the public has turned on him over his misconduct and his career has hit a standstill. However, I am baffled why TI would think the public would embrace his deceitful, cheating conduct and want to financially support his projects after the disgraceful manner in which he treated his wife.
As written previously on the site, Tiny was there for TI when he was broke and in prison. She also paid for many of his expenses. Upon his release from prison, Tiny, who is a Grammy winning songwriter, used her music industry contacts to assist the rapper in securing more lucrative record and music publishing deals.
The minute ungrateful TI became famous, he began cheating on Tiny with a slew of industry women and groupies. Some of TI's side chicks (when he was dating Tiny) and now his mistresses, have been very disrespectful, showing their arrogance in posting items flaunting their sin in his wife's face (not to mention in the face of God as well, which is a bad idea).
The blogs began noticing known industry groupies and scantily clad women on Instagram leaving all sorts of suggestive messages on TI's Instagram page, indicating they are having sex. TI was also spotted with some of these disgraceful women at hotels, who full well know he is married and with kids.
One of the worst incidents was insensitive reality star, Hoopz, going on a mean, profanity laced tirade on a radio show, slamming Tiny, who was engaged to TI at the time. Some women need a reality check. You are the side chick. He is engaged to someone else. Yet you are on the radio yelling and cursing about the fiancée over her man.
Exactly how does that work. Please explain that to me. How does a person become so detached from reality that they do something like that to another person, especially someone who has done them no harm. In the end he chose Tiny anyway. Yet you embarrassed yourself on the air over a man who was using you for sex then dumped you. Women need to do better than this. Then, Hoopz dated basketball legend Shaq, thought she had landed a rich man, only for him to dump her for another woman.
RELATED ARTICLE
VH1 Mulling Canceling 'TI And Tiny Family Hustle' Due To His Cheating And His Wife Filing For Divorce