TMZ States Madonna Made Nasty Comment Online Stating Her Son Rocco Ritchie Has No Penis
January 1. 2016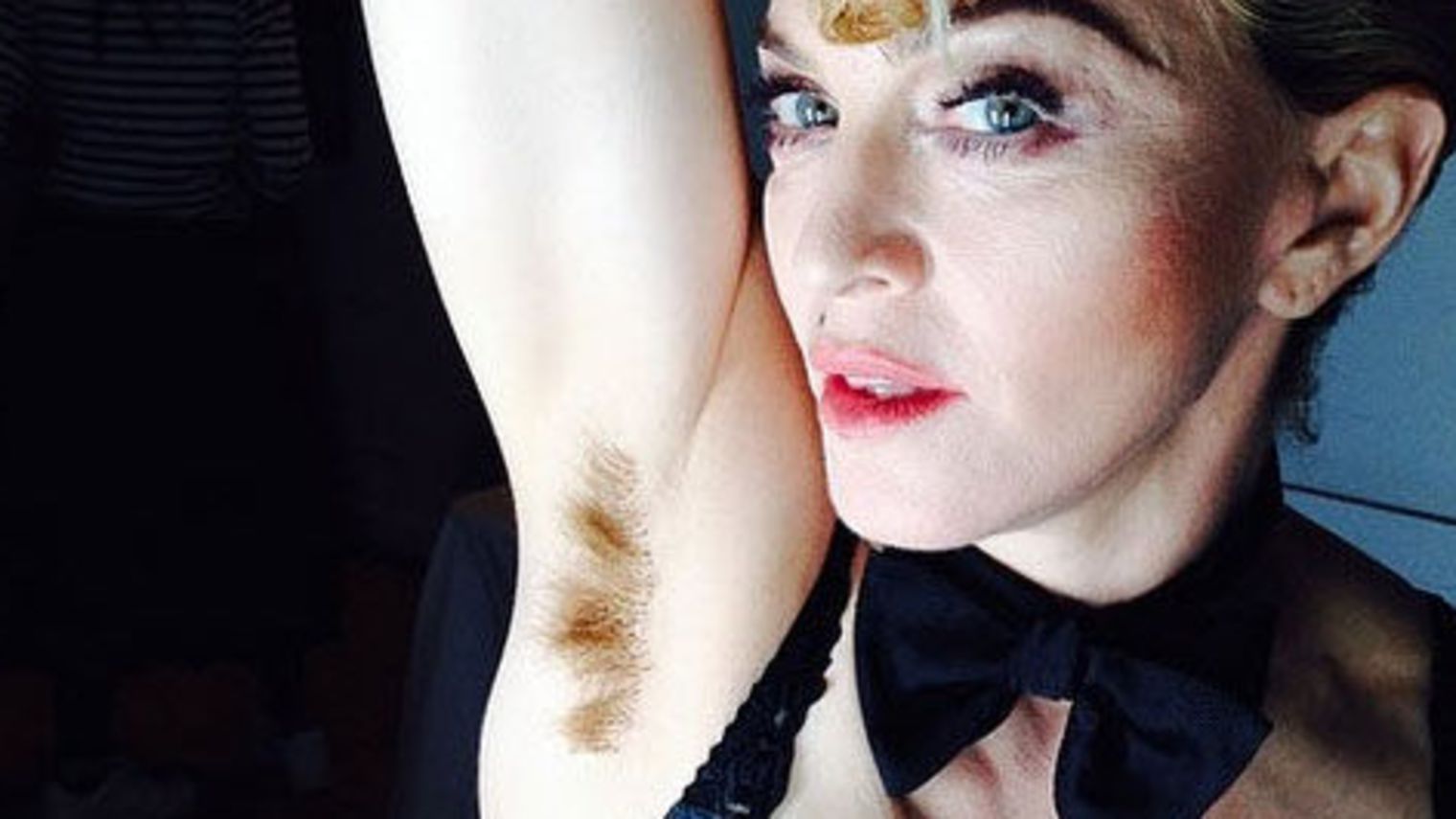 Mad-onna
TMZ published a post regarding crazy pop singer Madonna mocking her son, Rocco Ritchie, on the social networking site Instagram. TMZ stated Madonna posted a video of her son doing a flip in his underwear and added the tag "no sausage" to it. In American slang, a "sausage" is a penis. TMZ branded the comment mean, so did others.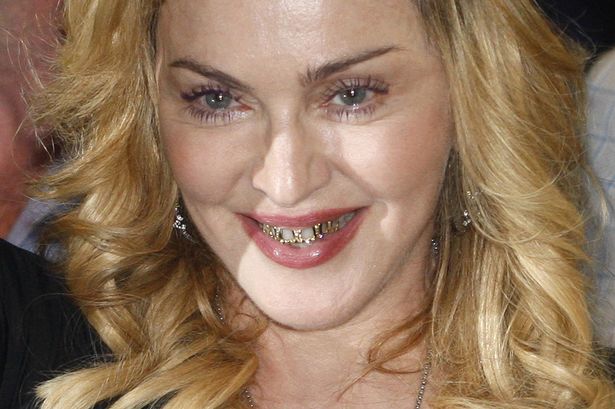 Just because Madonna's penis is bigger than her son's doesn't mean she needs to insult the boy (LOL). Things got worse when weeks later Madonna took her son on tour with her against his wishes. Madonna's son then fled America for his dad's house in Britain, tired of living with deranged celebrity. He is also under constant pressure from Madonna's deranged cult the Kabbalah Center, as they are known for slamming homosexuality and Rocco is gay, much to his dad's dismay.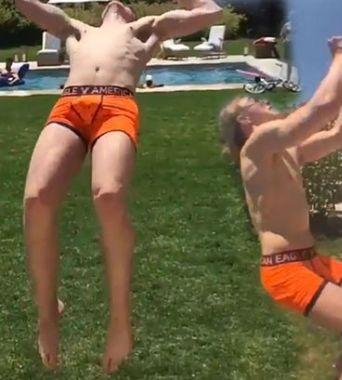 Madonna posted this photo of her son and mocked him with the tag "No Sausage"
Madonna's children have been repeatedly mocked by their peers over her weird, perverse, age inappropriate antics and attire. For example, Madonna, an elderly woman, has dressed as a high school cheerleader on stage and kept trying to expose and gyrate weathered private parts, in what was widely mocked online. Madonna continues to put on sexually explicit stage shows, much to the embarrassment of her family, as the public repeatedly states online that she does not look good.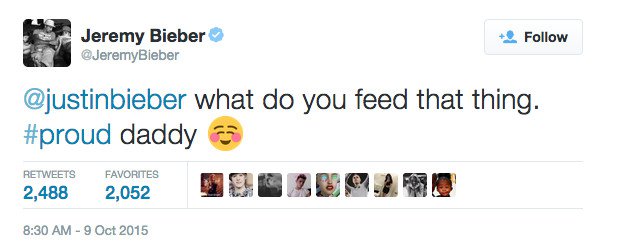 Justin Bieber's dad tried to cheer up his son with this tweet when a nude scandal erupted, regarding photos taken of him skinny dipping against his wishes. Bieber's dad complimented his son's manhood in a good way (LOL).
People repeatedly laugh at her delusional behavior in this regard. However, Madonna's kids are catching insults for it, as they are routinely mocked and bullied by other kids, due to her behavior in pushing 60-years-old, but constantly trying to recapture her youth in wearing clothes women 1/3 of her age wear and trying to pass for a teenager with her antics. This is made worse by the fact Madonna looks older than her actual age.
STORY SOURCE
Madonna -- '#Nosausage' Quip Not Cool with Rocco
12/27/2015 6:46 AM PST - There are things that are universal ... little girls don't like their ponytails pulled, little boys don't like their cheeks pinched, and teenagers don't like their moms talking about their sausages. Everyone involved is tight lipped about the rift between Madonna and her 15-year-old son Rocco, but it doesn't take a rocket scientist to know that it's uncool for a mother to post a video of her son doing a backflip in his boxer/briefs with the caption #nosausage. Rocco's in London with dad Guy Richie. A judge ordered the teen back in NYC for a hearing after Madonna got an order saying Rocco must return.
RELATED ARTICLES
Madonna And Kabbalah Centerís Stalking, Copyright Theft And Harassment Illegally Extends From Miami To London In Criminal Violation Of U.S. And International Law
Madonna Obsessed With People Half Her Age Who Donít Like Her While Neglecting Her Kids Who Are On Drugs And Becoming Alcoholics