Transformers Has Moved On But Megan Fox Has Not
July 29. 2010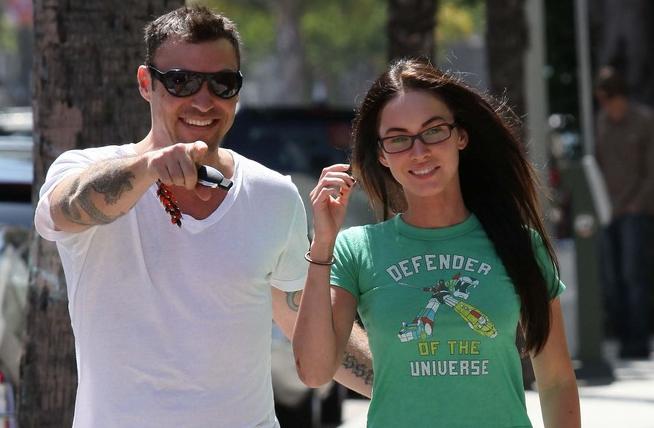 Brian Austin Green and Megan Fox glad to see a paparazzi camera after their careers hit the skids
Still reeling from being fired from the "Transformers" movie franchise, embittered actress, Megan Fox, was seen sporting a vintage "Voltron Defender of the Universe" t-shirt (see photo above), which was a rival robot show in the 1980s. Her acting career has dried up and currently sports a few B-List bombs waiting to happen.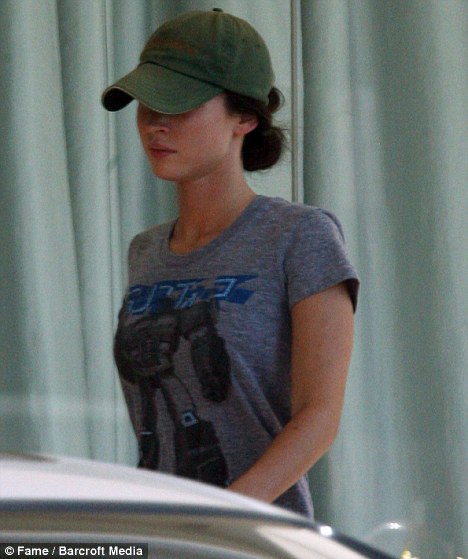 When her "Transformers" t-shirt didn't get much attention in the press last week, she switched to "Voltron" which looks equally desperate.
In the mean time, she has seen the rise of her replacement, Victoria Secret model, Rosie Huntington-Whiteley, leaving Fox to lament her fall from stardom. I hope she saved her money, otherwise it will be Lindsay Lohan-ville for her.