Tyrese Gets Friendly With Megan Fox Replacement
July 12. 2010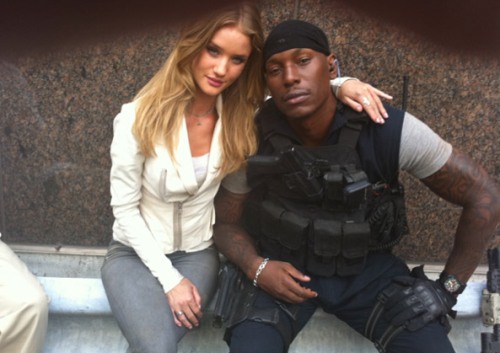 Rosie Huntington-Whiteley and Tyrese Gibson
Actor, Tyrese Gibson, posted a photo on his Twitter page, featuring him with newcomer, Rosie Huntington-Whiteley, who replaced his friend, Megan Fox, in the "Transformers" film franchise, as the lead love interest of actor, Shia Labeouf.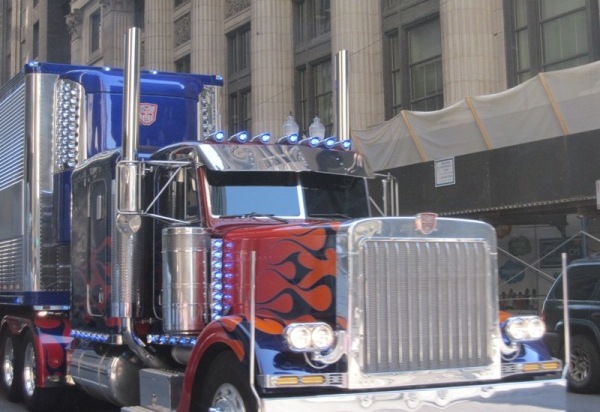 The Judiciary Report isn't holding its breath regarding Whiteley's acting abilities, because, let's face it, she's a model and has none. However, her British accent may work in her favor, as that makes (script) lines sound more accomplished and engaging.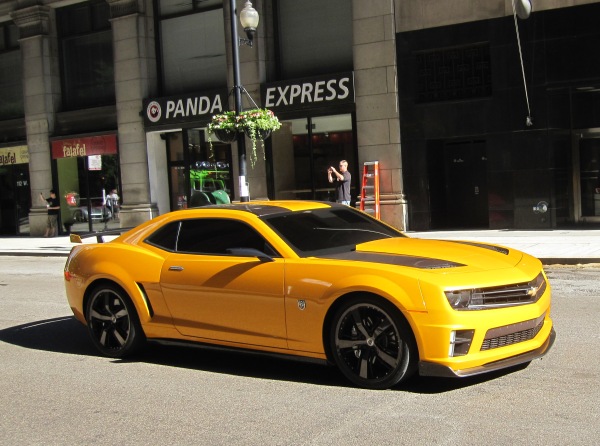 That's another thing - with all the countless qualified British actresses about why did Bay go for an unproven one, who is, may I remind you, a model by trade. Yes, it really must be because she showed up to the audition and exposed see-through lingerie. Er, isn't that a form of the casting couch. Glad he takes his filmmaking so seriously (sarcasm).
"Transformers 3" Set Pics: