Unintelligent Jay-Z Wants To Be President
November 4. 2010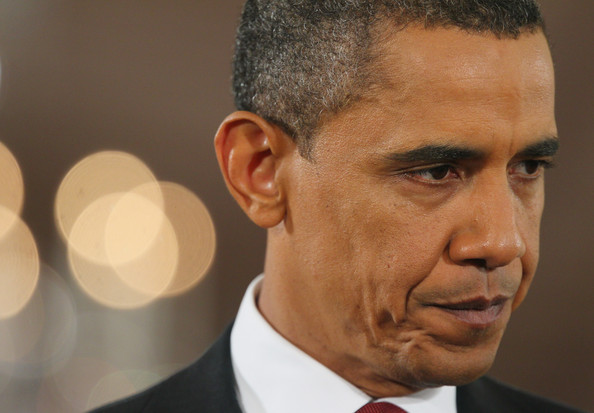 President Barack Obama
Ignorant, ill-mannered, uncouth rapper, Jay-Z stated he wants to be President in 8-years. First of all, the next election is two years away and the one after it four. Do the math. Secondly, Jay-Z is an uneducated, unintelligent, unqualified, unrepentant criminal that has stolen from others since the very beginning of his sordid music career, which he began as a drug dealer in Virginia and New York.
He was brazenly dealing massive quantities of drugs to the black and Hispanic communities on the East Coast, to illegally enrich himself. Who knows if anyone overdosed and died from his misconduct or the number of young minds it destroyed.
He moved on to selling poison via negative, misogynistic, vile music, promoting devil worshipping and atheism. His foul, small minded lyrics are constantly laced with such words as, "f*ck" "sh*t" "motherf*****" "nig*a" "ho*" "bit*h" "pu**y."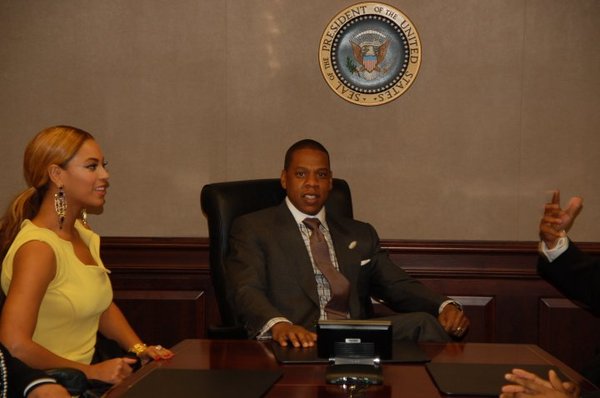 Jay-Z (center) and Beyonce (left)
Recently, the arrogant, deluded, publicity seeking leech, strolled up to the White House unannounced and in a move that screams lack of class and an absence of decorum, plopped his corrupt backside in the President's chair, like he owned the place, took a mobile phone picture of the bumptious move and disseminated it on the internet, which hurt Obama's credibility.
It doesn't inspire confidence in the country or the world, when a head of state, allows a former drug dealer that continues to glorify terrible drug use, alcoholism, severe violence and promiscuity through music, which is being largely marketed to kids, is seen arrogantly sitting in the Commander-in-Chief's chair, disrespecting the office and institution of the presidency. It tells the world you consort with idiots and criminals and makes people question your competence. That could not have helped with the vote this week.
Regarding Jay-Z's desire to be president, one must wonder if he was high on cocaine when he said that. He is exactly what no government needs, an unrepentant criminal, thief, liar, fraud and adulterer, determined to be rich at other people's expense. He is an ego driven barbarian, with no head for business or government and refuses to learn how to speak proper English, believing his buffoonery and poor diction to be cool.
RELATED ARTICLES
Jay-Z, Beyonce, Rihanna And The Occult - Part 2