When Partnerships Go Wrong
Thieves, Thieves And More Thieves
February 14. 2008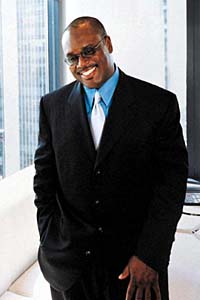 L.A. Antonio Reid
In the 80's and early 90's production partners L.A. and Babyface, Antonio Reid and Kenneth Edmonds, became successful with a string of hits for artists such as Bobby Brown, Pebbles, Paula Abdul and TLC.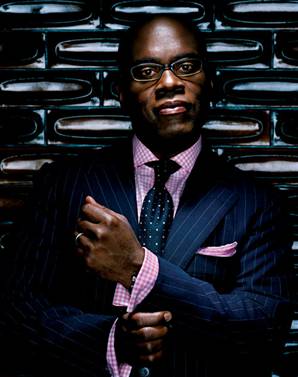 In the mid-nineties their partnership fell to pieces when Babyface decided to go solo. According to the former B.E.T. show "Video Soul" it was L.A. Reid's fault.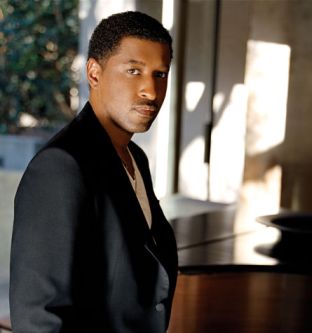 Babyface
Host Donnie Simpson tried to pry it out of Babyface during an interview. Simpson cited a quote where Babyface had previously said he wish he'd paid as much attention to the business side as L.A. had, leading people to believe his then production partner had robbed him.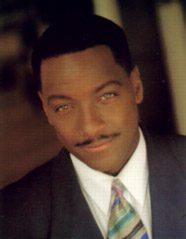 Charismatic host Donnie Simpson of the former hit show "Video Soul"
He paid attention to writing music, while L.A. paid attention to the money and something happened in that realm between the two that led to the dissolution of the partnership.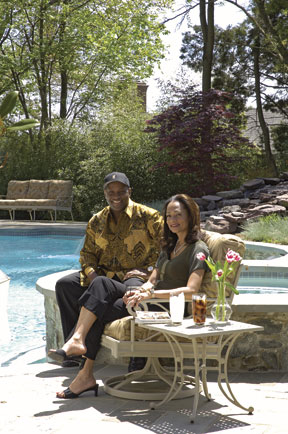 Donnie Simpson and his wife
He further said in an interview that he was the real songwriter behind the duo, which is true, as L.A. was in fact a drummer, who used the partnership as a stepping-stone to form a label. L.A. Reid even admitted in an interview that Babyface was the real songwriting talent in the duo.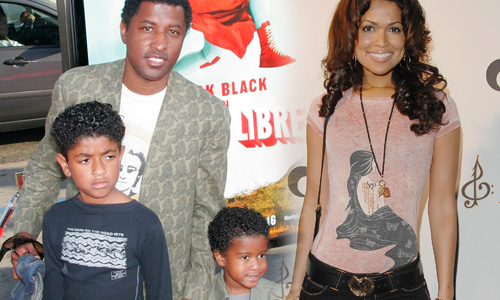 Babyface, his ex-wife Tracey Edmonds, and their kids
Time proved that as well, as after the break up Babyface continued to write songs, while L.A. Reid focused on becoming a record executive.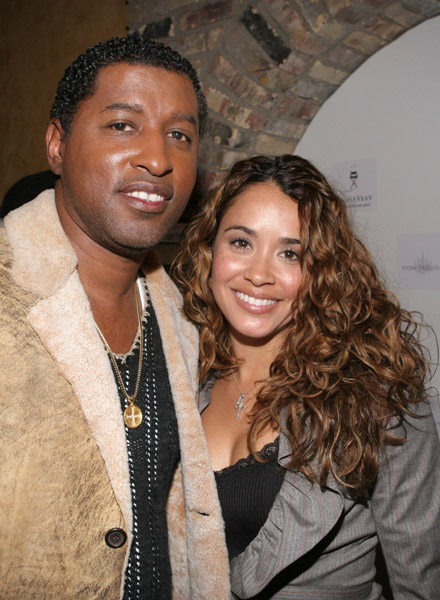 Babyface and girlfriend
Clive Davis, who founded Arista records in the 70's, gave L.A. and Babyface their own record label in the late 80's. They moved to Atlanta and started Laface Records, which became quite successful with the help and money of its parent company Arista.
Clive Davis

S

everal years later m

any in the industry were mad at L.A. Reid for taking Clive Davis' job at Arista Records, when he was forced out due to age.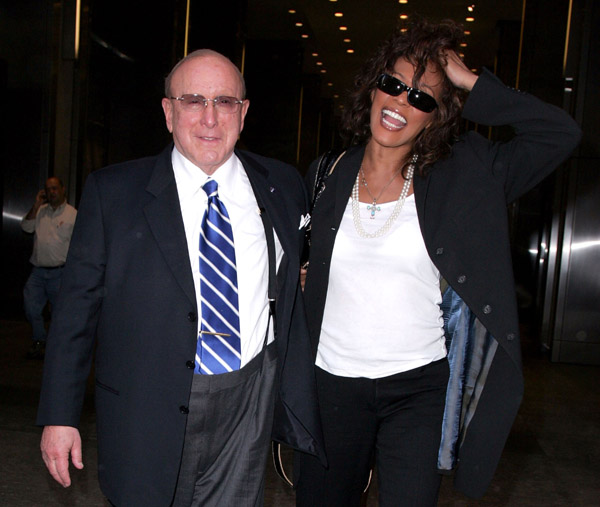 Clive Davis and Whitney Houston
Then again, any man that could make his own wife, Pebbles, the fall guy for the poor royalties one of his former top groups received, is capable of that.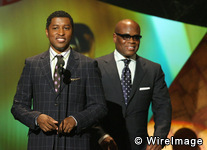 L.A. and Babyface accepting an award, where one did much more work than the other.
Reid promptly ran Arista into the ground, racking up $120,000,000 in losses. He then left the company or was fired, depending on which one you believe.
Jay-Z and L.A. Reid
Davis later regained Arista and Reid sought employment elsewhere, landing at Def Jam/Island/Universal where he has worked with Jay-Z, who ran Def Jam into the ground. Jay-Z has been sued several times for copyright infringement and defrauding people out of their money.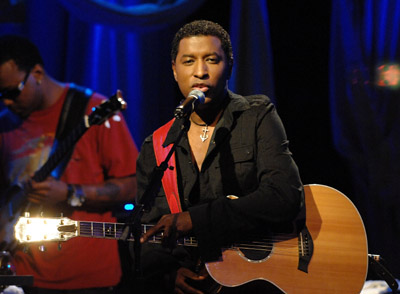 Apparently, old habits die hard for L.A. over at Def Jam/Island/Universal, as he and his team (Jay-Z, The Dream, Ne-yo And Polo Da Don) are still engaging in taking advantage of songwriters. The Bible says a man, "Reaps what he sows." L.A. and co. would do well to remember that. I guess you want a repeat of that devastating Arista debacle.