Will Hollywood Tank Barack Obama's Presidency And Scupper His Reelection Bid
June 12. 2012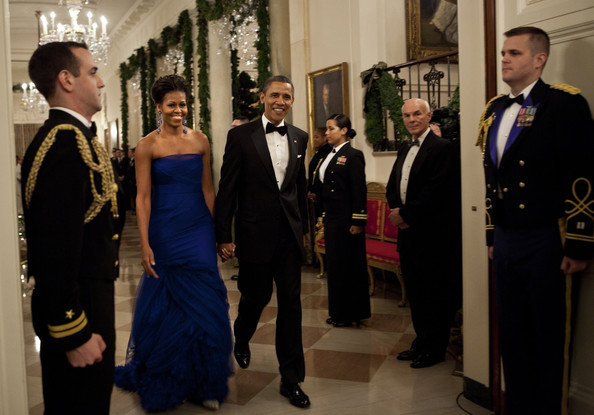 First Lady Michelle Obama and Barack Obama
The Hollywood Reporter recently published an article about Obama meeting with Hollywood stars, in what is the umpteenth time over the last month. They have been throwing cash Obama's way to bend him to their social agenda, but have not provided him with credibility with voters, as a number of surveys and studies have indicated, the nation does not take Hollywood seriously when it comes to politics.
This begs the question, why does Obama take Hollywood seriously, which is an unwise thing for any head of state to do. The president constantly has Hollywood stars at the White House and has been criticized in the mainstream press for throwing too many lavish parties at the official residence in Washington, replete with a number of celebrities present.
Considering the economy is failing in a terrible way, it makes one wonder who Obama is taking advice from. Hollywood no doubt. This is ironic, as the majority of Hollywood films released this year have been financial disasters, with the sole exception of "Avengers." Much like Obama spending the taxpayers' money, Hollywood is losing billions of flops.
Many have taken note of Obama's Hollywood styled presidency of big budgets, many luxury vacations and a liberal negligence that has caused a social uproar among the nation's religious groups, such as Christians and Muslims, who have branded his policies irresponsible and offensive. Will Hollywood cost Barack Obama the presidency of the United States. Stay tuned...
RELATED ARTICLE