Wives Of Men Framed
For Murder
By The FBI Speak
FBI - Destroyer Of Lives
August 18, 2007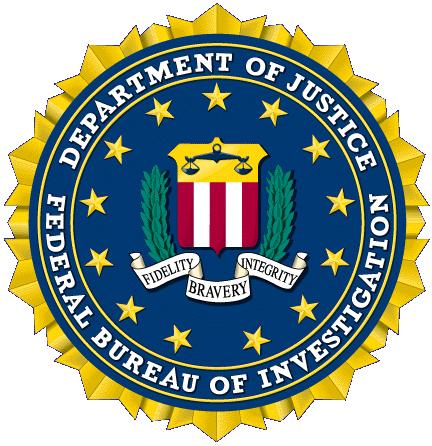 As someone who has been a well documented victim of FBI criminal negligence, in a case witnessed by many, I was appalled, but somehow not surprised because I knew they had it in them, at the terrible story of 4 men the agency framed for murder and left to rot in jail for decades, though they knew they were innocent. Two of the men died in prison. It gives credence to many stories inmates tell of being framed. Not to mention, there are many cases of DNA testing exonerating inmates many years after they were jailed.
Not everyone in prison belongs there. Some have been falsely accused and convicted.
And no one is going to convince me that 2.2 million people in America broke the law - and 2.2 million people is the official number of the U.S. prison population. A recent $110,000,000 verdict was awarded to the above mentioned 4 men's families, but I think it is not enough. I also think the agents who perpetrated this heinous crime that is the ultimate betrayal of public trust from a government agency, should spend decades of their lives in prison, just like those innocent men did. They lost decades of their lives, so should you. It's really sad when a law enforcement agency commits more crimes than it solves.
Wives Struggled After FBI Framed Spouses
By DENISE LAVOIE 08.16.07, 2:53 PM ET - For three decades, Marie Salvati and Olympia Limone essentially lived as widows, struggling to make ends meet as they raised four children on their own. Their husbands grew old behind bars after being convicted of a murder the FBI knew they did not commit. Now the women hope a judge's ruling awarding them and two other families nearly $102 million marks the end of their struggle in a long story of love, devotion and survival.
For many years, the two women would see each other about once a month, across the visiting room of a state prison. Their conversations were rarely more than a wave hello or a "how's the family?" but they didn't really need words to understand each other's lives. In the days after the verdict, the two women and their husbands spoke to The Associated Press about living apart for so long, and the bonds that kept them together.
For Marie Salvati, there was never a moment of doubt, even after her husband, Joe, was charged with murder, convicted and sentenced. "He told me, 'Marie, I want you to know I had nothing to do with this,' and you know, from that moment on, I knew I was in this with him for his life sentence," she said. "I used to tell him, 'You take care of yourself in there and I'll take care of the family on the outside'," she said.
And for 30 years, that's exactly what she did. Every week, she traveled up to two hours each way to visit her husband in prison. She and the kids endured humiliating pat-downs and searches. The visits, she said, were to buoy her husband's spirits and to preserve the bond between a father and his children. It was hardly the life they had planned.
For the rest of this story visit Forbes: http://www.forbes.com/feeds/ap