Wolverine Illegally Downloaded One Million Times
April 6. 2009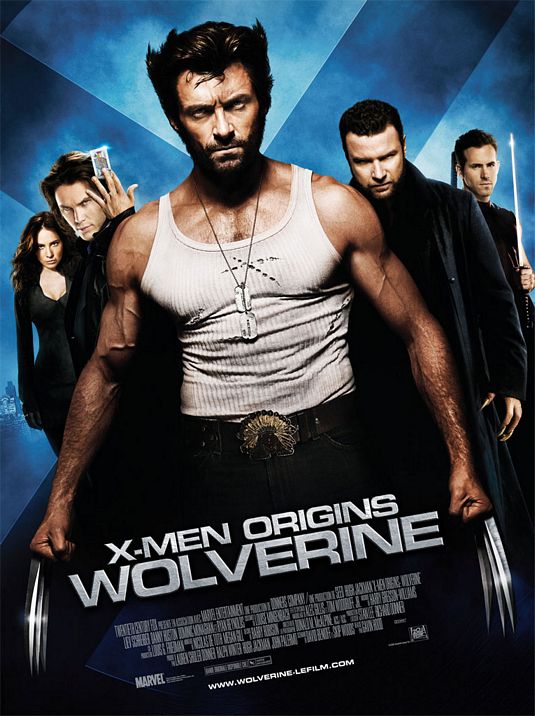 The illegally leaked "Wolverine" film has been downloaded 1,000,000 times according to web reports. 20th Century Fox cannot be happy at this news, as people who've downloaded it are not likely to go see the film when it is released or buy the subsequent DVD.
If each download represents a unique user, that's $70,000,000 to $100,000,000 in ticket sales gone and many millions in DVD sales wiped away.
In other news, Fox News' devilish gossip columnist, Roger Friedman, has come under fire online, for posting a review of the leaked "Wolverine" film. Several film review sites and fan blogs denounced Friedman reviewing a pirated film.
This past Friday I thought it strange as well, to read a blurb in Google News when searching for articles on the "Wolverine" leak, that the questionable Friedman, actually posted a review of said film. I thought it very unwise. Apparently, I wasn't the only one.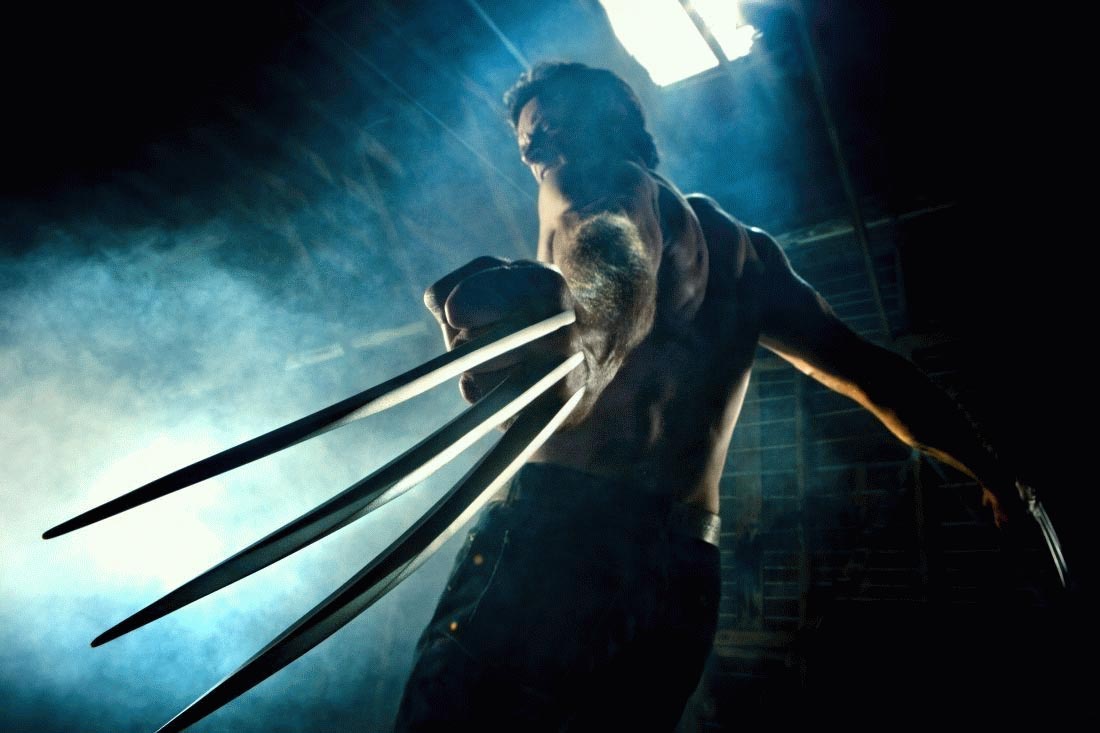 Fox News and 20 Century Fox are owned by meddlesome Rupert Murdoch and his News Corp company, which has seen its stock devalued, dropping to terrible lows over the past several months. It is being said Friedman has been fired, while some sites state he is fighting for his job.
Friedman is famous in the entertainment industry for taking bribes from celebrities to plug them and their careers or to defame others indirectly in his column. He is also known to be in possession of illegally obtained information, gained via invasion of privacy. Doing that stuff is going to get you locked up one day.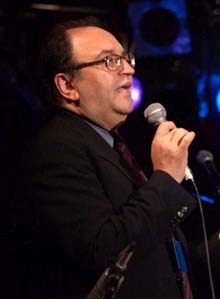 Roger Friedman
Friedman is not respected on the internet, anyway. The strong comments against him all over the net proves it. Fox was just unwise enough to give him a voice on their website, to spew his garbage. He has consistently dispensed information that later proved to be incorrect and in many cases defamatory and libelous.
Wolverine Movie Bootleg: More than 1 Million Downloads
Monday April 6, 2009 - That leaked version of X-Men Origins: Wolverine has been online for about a week. And despite 20th Century Fox's best efforts to curb its spread, the movie has been downloaded by more than one million users via BitTorrent…
Torrent sites aren't the only ones getting in trouble because of the film. A Fox News reporter was fired last week for posting an early review.
Leaked Wolverine: Over 1 million served (and counting)
More than 1 million people have downloaded X-Men Origins: Wolverine since an early copy of the 20th Century Fox film was leaked online last Tuesday…
http://robot6.comicbookresources.com
Lesson #1 in Working for Fox: Don't Steal Their Stuff
Roger Friedman, the grumpy do****baggy film reviewer for FoxNews.com that makes Harry Knowles look like Gene Siskel downloaded that hilariously unfinished copy of Wolverine and gave a mini-review in his column. "I am, in fact, amazed about how great Wolverine turned out. It exceeds expectations at every turn. I was completely riveted to my desk chair in front of my computer." Um, the only problem? That's technically (and not so technically) illegal piracy of a movie, which Friedman was ripping from 20th Century Fox…so basically, stealing from his own company.
The film studio, which enlisted the F.B.I. last week to hunt the pirate, put out a statement calling Mr. Friedman's column "reprehensible," among other things. Then the News Corporation weighed in with its own statement, saying it asked had Fox News to remove the column from its Web site. (It did.)…
Fox Columnist Fighting for His Job
April 6, 2009 - Roger Friedman, the longtime Fox News online columnist, is reportedly meeting with Fox executives today to determine his fate after he reviewed a pirated version of the X-Men sequel "Wolverine."
Two Web sites, The Huffington Post and Gawker, were reporting that Friedman was scheduled to this morning with Roger Ailes, the Fox News chief, and John Moody, his executive vice president for editorial, to plead his case for keeping his job and online column "Fox 411."…
EXCLUSIVE: Fox News Fires Showbiz Columnist For "Promoting" Piracy
…So there was universal shock on Friday when long-time "Fox 411" freelance columnist Roger Friedman wrote what I'm told his bosses felt was a blatant promotion of piracy on his Fox News web outlet…
Friedman has written his gossip column, "Fox 411", for FoxNews.com for more than a decade and peppers it with celebrity items, industry news, and off-the-cuff movie reviews. He has long been a controversial writer who quite frequently angers the publicity machine surrounding actors, directors, producers, studios, celebrities, movies and TV. Occasionally he has scoops, especially about the music biz. Still, how could he not have known that his writings Friday would hit a nerve with his employers. After Friedman's column on FoxNews.com appeared, both News Corp and Fox condemned it as "promoting a pirated version of Wolverine"…
UPDATE: I did reach Friedman for comment. He emailed back only that he was at the Paul McCartney concert.