Woman Burns 4-Year-Old Autistic Son To Death A Part Of A Crime Spike Against Mentally Disabled Children
October 9. 2017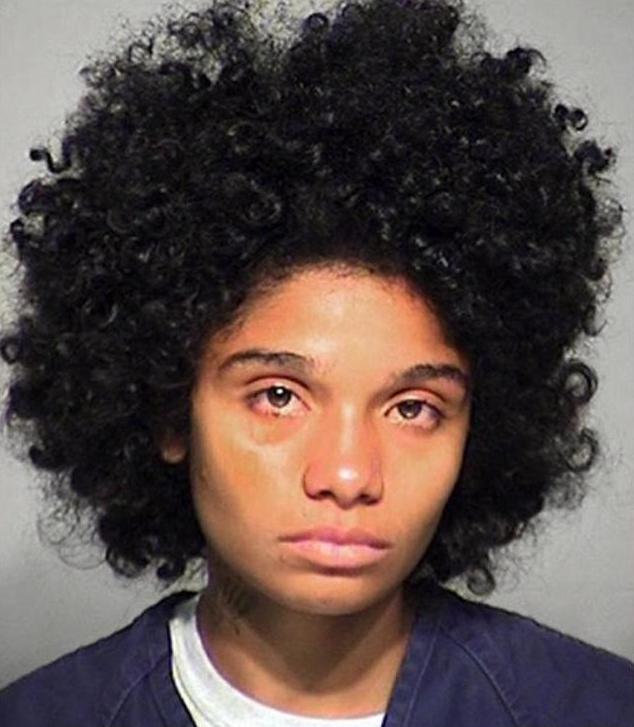 Amelia DiStasio's mug shot
23-year-old Amelia DiStasio of Milwaukee, Wisconsin, was arrested and charged with first degree intentional homicide for killing her mentally disabled 4-year-old son Antonio, who was her only child. DiStasio bound and burned her autistic son to death in the bathtub of their flat (apartment) on September 28, 2017. Neighbors telephoned emergency services due to smoke filtering out from DiStasio's apartment. Neighbors informed police they heard the little boy screaming and crying, "Please mommy stop! I won't do it again!" Neighbors also heard DiStasio yell "Shut up!"
Police arrived at the flat to find a grisly scene. When police made their way into the bathroom, they saw smoke coming from the tub. Police saw a pile of clothes in the bathtub and under the clothing was Antonio's lifeless body. The majority of his body was covered in burns. DiStasio had covered her son's head with a garbage bag and used seven belts to bind his hands behind his back. She used fire and an accelerant, likely cooking oil, which was found at the scene of the crime, to set the child on fire. Police also found the little boy's pet guinea pig drowned in its cage next to the bathtub.
A neighbor reported seeing DiStasio jumping from a window of the apartment and fleeing the scene before firefighters and police arrived. Police later apprehended DiStasio, after an officer spotted her on the street. An investigation revealed she had looked up "how to kill a cannibal" from a video game page. A message board online "detailed the ways to kill cannibals within the game" such as "killing it with fire" and "cannibals like to bathe in oil." It appears DiStasio, unable to deal with raising an autistic boy, snapped and became irrationally and erroneously convinced his abnormal behavior, due to autism, meant he was a cannibal.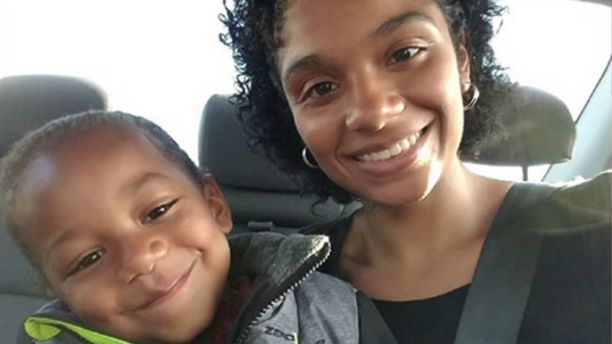 Antonio DiStasio and Amelia DiStasio
DiStasio is facing life in prison if convicted of the crime. She left such a sloppy crime scene, coupled with incriminating online searches via her mobile phone, that a conviction is highly likely. Justice must be served in this case. This was an evil crime against a defenseless child, who died a horrible death. DiStasio must be held accountable. There is no excuse for her behavior. There is so much government help available for people with disabled children. She should have went to the government for help, rather than kill the poor little boy.
Some are so eager to have a child and at times under one-sided situations, where they made a man a father without his prior agreement, in trying to trap him with a child. Some women in those situations become very resentful of the child and physically take out their rage on the minor, because things did not work out how they planned. These situations can become exacerbated when the child is also mentally and or physically disabled. However, no one has a right to abuse a child. It is reprehensible.
Some people are not mentally, emotionally or financially equipped to take care of a disabled child. However, that's no excuse to engage in physically and or mentally abusive acts against the child. There are criminal cases on court dockets that reveal people are being physically and emotionally abusive to disabled children. Today alone I read about two other terrible cases of abuse against autistic children.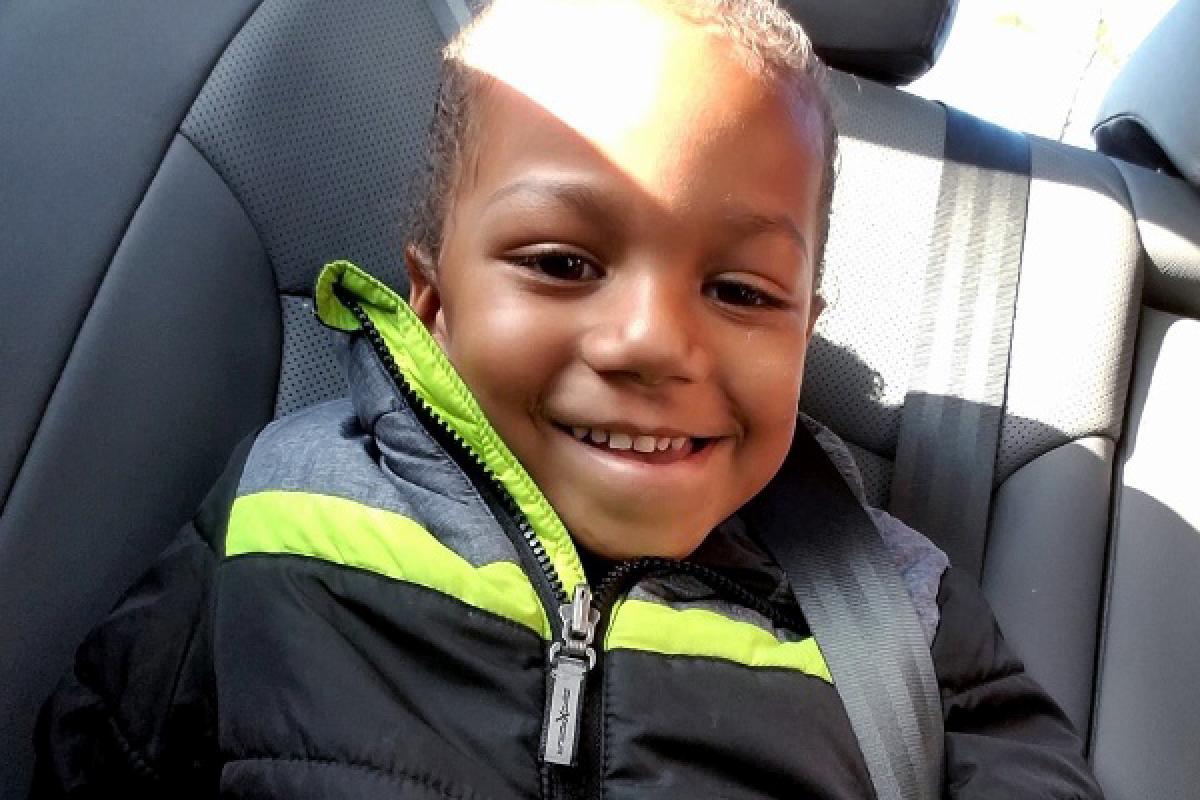 Antonio DiStasio
45-year-old Matthew Christenson of Seattle, Washington, has been sentenced to 65-years in prison for the death of his girlfriend's 18-year-old autistic teen, Otto Smith. Christenson tortured the autistic teen via forcing him to take long icebaths, zapped him with a stun gun, bound his hands and feet, rubbed cayenne pepper into his eyes, stuffed a sock into his mouth and covered his entire head in duct tape. He also abused Smith's younger brother. The judge presiding over the case referred to abuser as a "devil" for these evil acts of torture. In New York, a man is wanted by police for punching his girlfriend's 3-year-old autistic son in the face, which sent the child to the hospital.
STORY SOURCE
Special Needs Boy, 4, Killed After Mother Sets Him on Fire in Bathtub: Cops
Inside Edition 9:08 AM EDT, October 6, 2017 - A Wisconsin mother stands accused of inflicting unimaginable pain on her special needs son and ultimately causing his death. A criminal complaint filed in Milwaukee alleges that Amelia DiStasio, 23, set her 4-year-old son on fire in a bathtub last month. When police found the boy, who had autism, investigators say his lifeless body was almost totally burned.
Even more shocking, the complaint says little Antonio's hands were found bound behind his back with multiple belts and a plastic garbage bag was over his head, WDJT reported. A pet guinea pig was reportedly found drowned in a cage near the bathtub, as was an open bottle of cooking oil. Authorities arrived to DiStasio's apartment Sept. 28 in response to a call about smoke. They found the body, but not the suspect, when they arrived.
Neighbors told WDJT they heard screams and the victim yelling, "Please mommy, stop! I won't do it again!" the night before, according to the complaint. Investigators say a resident of the apartment complex saw DiStasio climb out a window and run away. The mother was found nearby and placed under arrest. Detectives say DiStasio had searched the web for "how do canabals [sic] die" and accessed a message board about an online survival game in which the player fights cannibals. The internet searches were notable, investigators say, because the message board said to kill cannibals with fire and included a post that said cannibals like to bathe in oil...
Man Who Tortured Girlfriend's Autistic Son Gets 65-Year Prison Sentence
October 8, 2017 - (SEATTLE) — A man convicted of torturing his girlfriend's son by forcing him to take ice baths, wrapping his head in duct tape and rubbing cayenne pepper into his eyes was sentenced to 65 years in prison for his murder. Matthew Christenson was sentenced Friday in the 2014 death of 18-year-old Otto Smith, who had autism. The 45-year-old Christenson was convicted in August of second-degree murder, homicide by abuse and other charges. He was also found guilty of abusing Smith's younger brother.
Superior Court Judge Chad Allred agreed to the 65-year sentence that prosecutors had recommended. It was far above the standard range of 30 to 41 years. "Otto was a loving, kind, gentle little boy in a young man's body," senior deputy prosecutor Ben Santos said in court. "Everyone was drawn to him. He was loved, and this man took him away. And not only did he take him away, he made his last days his worst, and he destroyed many lives along the way."...
Man Punches Girlfriend's 3-Year-Old Son in the Face: NYPD
Police are searching for a man who they say punched the 3-year-old son of his girlfriend in the Bronx and then fled. The boy was at his University Avenue apartment, near West Tremont Avenue in the Morris Heights neighborhood, on Saturday night at the time of the attack. Police said the boyfriend punched the 3-year-old in the face shortly after 10:30 p.m. before running away. The boy, who has autism, was taken to St. Barnabas Hospital and is expected to survive, according to police. It's not known what led to the attack. A police investigation is ongoing, and no arrests have been made.
RELATED ARTICLE
Woman Beats, Burns And Suffocates Her 1-Year-Old Son To Get Back At His Father For Finding Another Girlfriend