A Second News Corp Whistleblower Died
July 22. 2011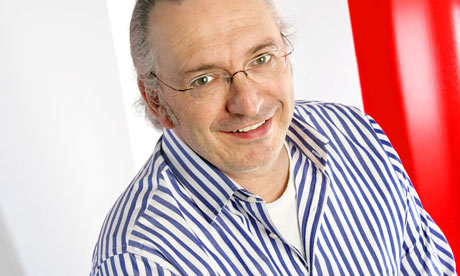 George Webley feared revenge by Rupert Murdoch for whistle blowing last year
According to reports, a second whistleblower in the News Corp phone hacking scandal died. British journalist, Sean Hoare died this week at his home in North London, but George Webley, the radio personality, professionally known as Big George, died in May 2011, as the scandal began to rage.
This has some journalists calling for a criminal investigation into whether the men died naturally or if they were murdered by News International/News Corp, using items such as, virtually untraceable meds known to cause death, via heart attack or respiratory failure. An no, I haven't been watching too much "MI5."
RELATED ARTICLE
Rupert Murdoch News Corp Journalist Found Dead
STORY SOURCE
Sean Hoare & George Webley Now Dead
20/07/2011 - Remind anyone of the David Kelly thing, or even Princess Diana? According to the Police, who have also been found to be involved in the hacking saga, two whistle blowers in relation to the News Of The World Hacking thing have died. Sean Hoare was dismissed from News Corp because of drinking problems. It has been said that detectives from Hertfordshire police's major crimes unit are running the investigation because of the high profile of Hoare's death, which seems to suggest that the normal process is not being followed.
George Webley has also died aged 53 of which the cause is not known. He had also been whistle blowing on NoTW and News Corp. "Before his death this past May, BBC radio presenter and musician Big George Webley alleged that a News Corp. entity bugged dressing rooms of celebs and politicos as far back as 1990. The allegation, if true, would show that News Corp. had a pattern of bugging/hacking over a long period of time that went far beyond a rogue editor or reporter for News of the World."
In the article quoted above, George Webley in a phone call John Romano had on April 29, 2011 had apparently made his concerns clear. "Mr. Webley was quite concerned that he would suffer retribution from Mr. Murdoch's organization for allegedly revealing this information to the British government during the BSkyB (Sky TV's parent company) buyout review...