Andre Berto Slams Floyd Mayweather Over Record Low Pay Per View Numbers Of Their Boxing Match
September 18. 2015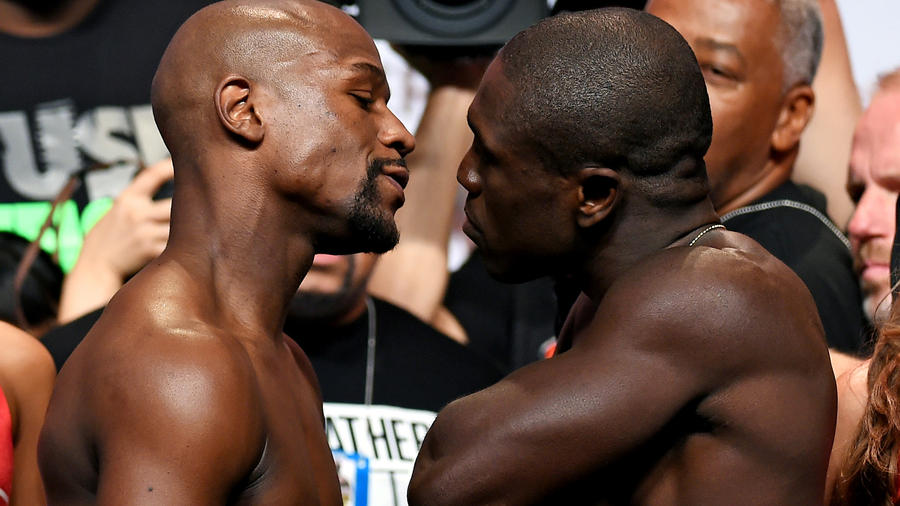 Floyd Mayweather and Andre Berto
Andre Berto has been taking jabs at former opponent, boxer Floyd Mayweather, blaming him for the less than usual pay-per-view numbers of their fight last week. Mayweather vs. Berto drew between 400,000 to 500,000 pay-per-view viewers, which is a record low for Mayweather, who made it his last fight (which should have created even greater public interest).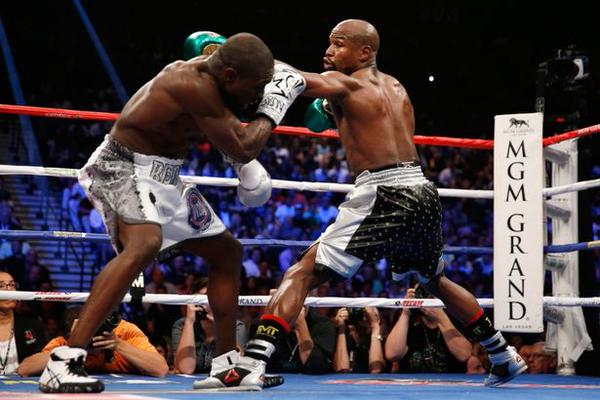 Mayweather usually averages at least three times that amount in pay-per-view numbers. Mayweather's May 2, 2015 fight against rival Manny Pacquiao set a pay-per-view record of 5,000,000 viewers. So what happened? As the Judiciary Report stated over a month ago, when the Mayweather v. Berto fight was announced, most people did not know the latter and shied away from buying tickets and ordering the accompanying pay-per-view showing. It was anticlimactic.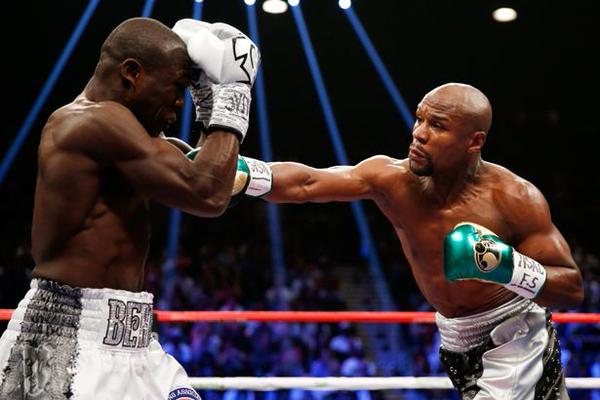 Berto blames the record low pay-per-view numbers on Mayweather's evasive boxing style, but it never hurt sales in the past. Berto stated, "Itís definitely Floyd's fault, He left a sour taste in everybodyís mouth because of the Pacquiao bomb shell. I knew if he had the chance he would run around and make it boring, but I tried my best to not let that happen and disappoint the people. They deserve excitement."
RELATED ARTICLES
Floyd Mayweather Wins Fight Against Andre Berto And Says It Was His Last Bout
Ticket Sales For Floyd Mayweather's Fight Against Andre Berto Are Lackluster
WBO Strips Floyd Mayweather Of The Belt He Won In Manny Pacquiao Fight
Boxing Fans Upset Floyd Mayweather Chose Andre Berto For His Last Fight