Angelina Jolie's Obsession With Blood
August 3. 2010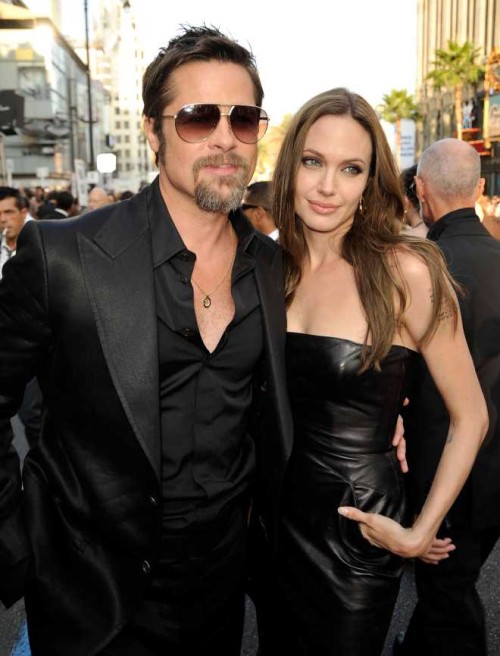 Brad Pitt and Angelina Jolie
Hollywood actress, Angelina Jolie, was once called mentally ill by her dad. The revelations pouring out of the forthcoming Andrew Morton book "Angelina" confirm it. For example, Jolie married actor, Johnny Lee Miller and wrote his name in blood, on the inside of her wedding dress, in the twisted belief, it would seal their marriage and he would never leave her. The union ended in divorce, due to Jolie's mental illness and bizarre behavior.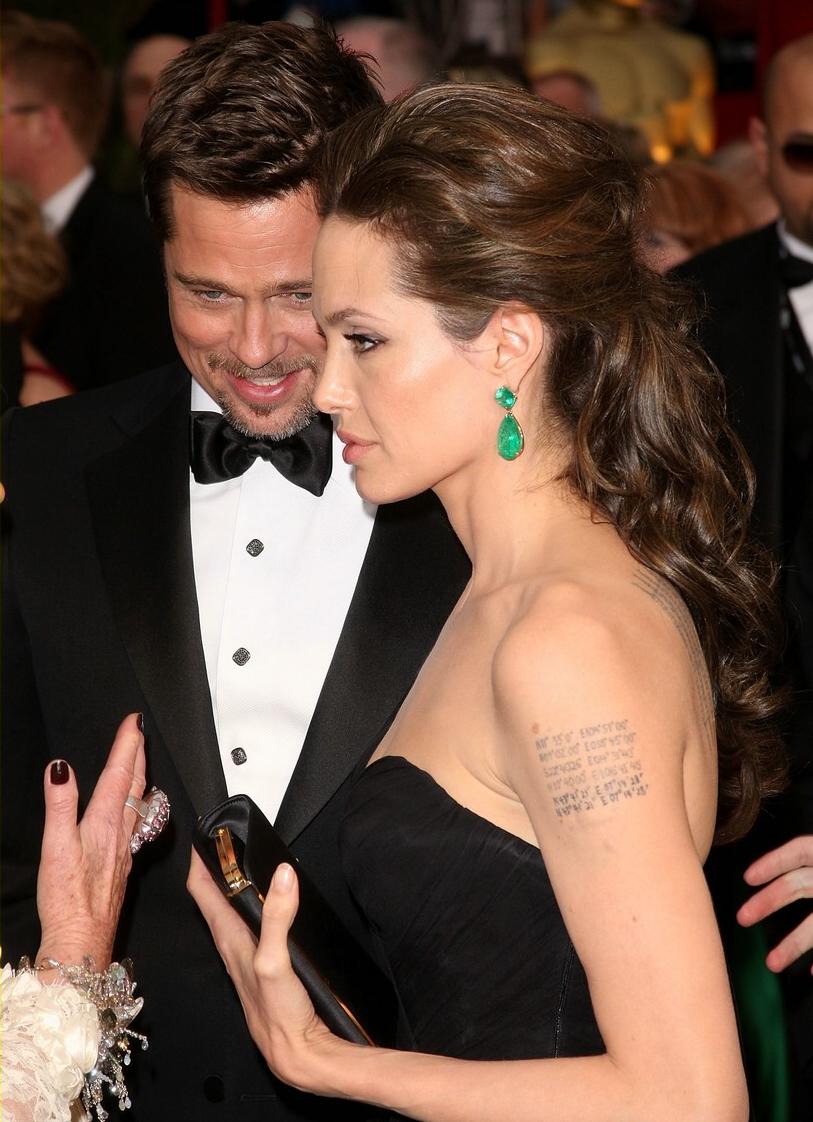 Her second husband was another actor, Billy Bob Thornton. She carried around his blood in a vial, dangling from a chain around her neck, which disturbed many people. She was known as Hollywood's weird one, willing to do anything sexually or in a sinister fashion. As a result, she was used by many men and women in Hollywood for sex, such as Leonardo DiCapprio and William DeFoe, to name a few.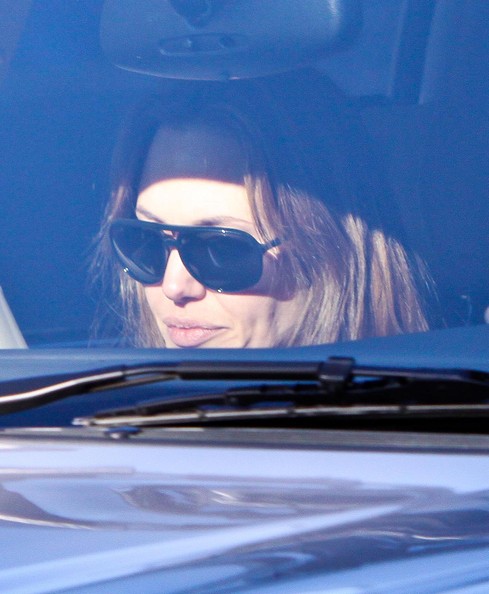 Beginning in her teens, Jolie frequently cut herself, as a way to release tension, indicating her blood obsession has been a prevalent theme in her life. Such conduct denotes unresolved psychological issues and mental illness.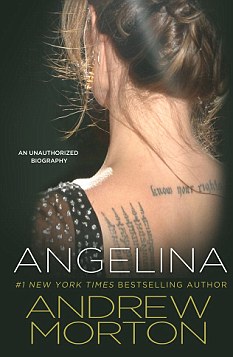 "Angelina" book by Andrew Morton
Jolie had a strange Hollywood upbringing (like there's any other kind in tinsel town). Her mother blamed her for the adulterous affair her dad, John Voight, engaged in whilst she was pregnant with Jolie. She banished baby Angelina to the top floor of their home.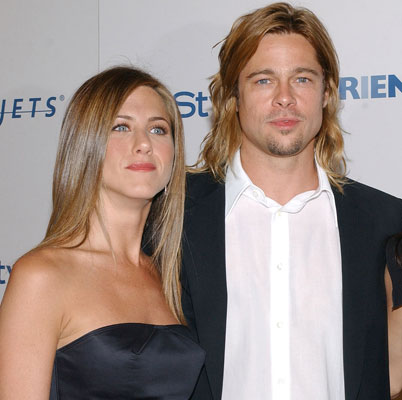 Jennifer Aniston and then husband Brad Pitt
At age 14, Jolie began having sex in her mother's bedroom, with said parent's consent. Jolie would later hire an assassin to kill her, with the plan to pay him in installments. The plot did not materialize, leaving the drug addled, anorexic actress in a continued state of depression.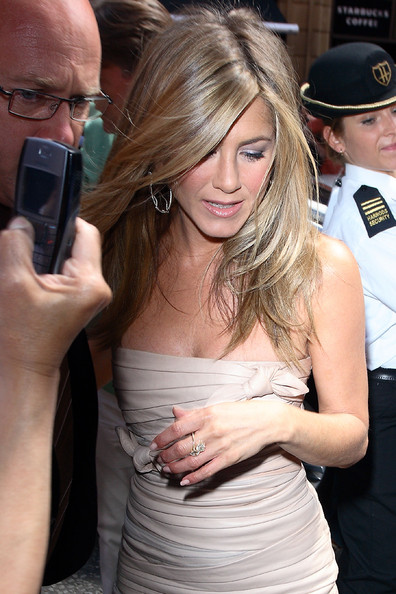 Jennifer Aniston
Jolie then underwent a makeover, abandoning her dark Goth look, in favor of that of a more matronly, charitable woman. It was also the beginning of a PR makeover and bid to land her next sexual conquest.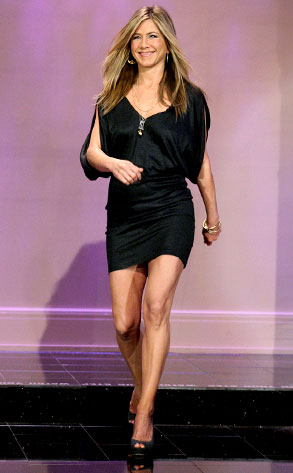 Jolie began targeting actor, Brad Pitt in 2003, signed on to work with him in the film "Mr. & Mrs. Smith" in 2004 and their affair made horrible headlines in 2005, leaving his wife, actress Jennifer Aniston, devastated at his betrayal and Angelina's plotting. There is nothing sweet and innocent about Jolie's behavior. She is a mentally disturbed woman, who puts her needs and fame ahead of others.
RELATED ARTICLES
Angelina Jolie Began Targeting Brad Pitt In 2003