Angelina Jolie Slams Barack Obama
December 11. 2009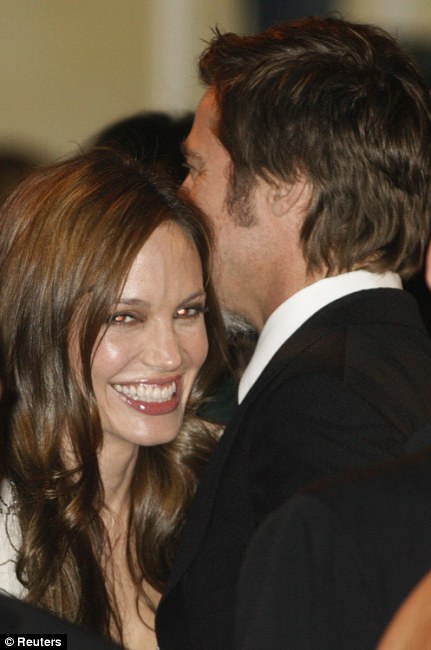 Angelina Jolie and Brad Pitt
Actress and husband stealer, Angelina Jolie, has slammed U.S. President Barack Obama for ignoring the crisis in Darfur. For weeks rumors surfaced in the press that she was displeased with him, but the Judiciary Report waited for some solid confirmation. Well, it is here via an op-ed she penned for Newsweek magazine. Yes, the crisis in Darfur is tragic. But Jolie's words for Obama sound personal. Hmmm.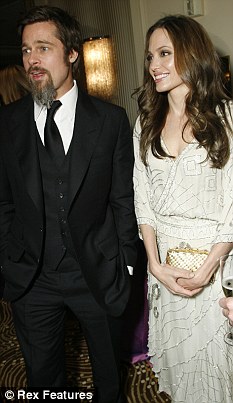 Side Bar: What happened? He wouldn't make her ambassador-homewrecker-at-large or something. Side Bar #2: Considering the severe human rights abuses Hollywood has engaged in, via private investigators like Anthony Pellicano and Gavin DeBecker, Jolie is in no position to lecture anyone on human rights (read the UN Charter again, dear). Furthermore, Jolie is knowingly starring in a criminal copyright infringing film, Salt, for a company, Sony, notorious for criminally robbing minorities. They are also a company many believe had a hand in the tragic death of singer, Michael Jackson, who is worth more to Sony dead than alive.
Justice Delayed Is Not Justice Denied
Dec 10, 2009 | Updated: 8:48 a.m. ET Dec 10, 2009 - On Human Rights Day, a renewed argument for action in Darfur. Today we observe Human Rights Day, founded more than half a century ago when the international community declared that respect for human rights and dignity "is the foundation of freedom, justice, and peace in the world," and resolved that the horrors of World War II should never be allowed to recur.
But they did. After Hitler, Stalin, and Franco in Europe, there was Mao and Pol Pot in Asia, and Mobutu and Taylor in Africa.
Recognizing that a declaration alone could not guarantee these rights, we created the Nuremberg and Tokyo tribunals, then the ad hoc tribunals for the former Yugoslavia, Rwanda, and Sierra Leone, and finally the International Criminal Court (ICC) in TheHague. Never again, we declared, would world leaders commit mass murder with impunity.
And then there is Darfur--where, since 2003, government-supported militia have left 300,000 dead and 2.7 million people internally displaced. The situation was so dire that in April 2007, Susan Rice, now the U.S. permanent representative to the United Nations, wrote, "The U.S. should press for a Chapter VII U.N. resolution that issues Sudan an ultimatum: accept unconditional deployment of the U.N. force within one week, or face military consequences . . . If the U.S. fails to gain U.N. support, we should act without it as [we] did in 1999 in Kosovo." The International Criminal Court then issued arrest warrants for Sudanese President Omar al-Bashir, the first for a sitting head of state, and other Sudanese leaders implicated in the atrocities in Darfur.
Through all of this, we have been waiting and wondering what the outcome would be to save the people of Sudan and help break the cycle of impunity.
The Obama administration recently unveiled its new policy of engagement with Sudan, aimed first at securing the full implementation of the treaty that ended the north-south Sudanese civil war. While the administration maintained it will not deal with al-Bashir or any other official charged with arrest, it has not yet announced any serious moves to enforce the decision of the ICC and execute its warrants.
There will be pressure on the United States and its partners to bring stability to Sudan, even at the expense of criminal accountability. Regardless of the rationale, the end would be the same: victims left without justice while perpetrators walk away.
Even if justice is delayed, it must never be denied. The Declaration of Human Rights did not promise freedom or justice or peace.
Like many Americans, I support the administration's willingness to engage diplomatically, even with regimes we abhor. And I believe President Obama and his special envoy Scott Gration will do their best to bring peace to the region. Their policy, though, raises a number of questions. How is the Obama administration's approach to Sudan an evolution of justice? In addition, when the administration says it intends to work to "improve the lives of the people of Darfur," I would like to know what that means, besides the obvious point that their lives could hardly get worse.