Bobby Brown Blames Himself For Mike Tyson Losing Heavyweight Championship To Buster Douglas After All Night Sex Session With Room Full Of Prostitutes
June 9. 2017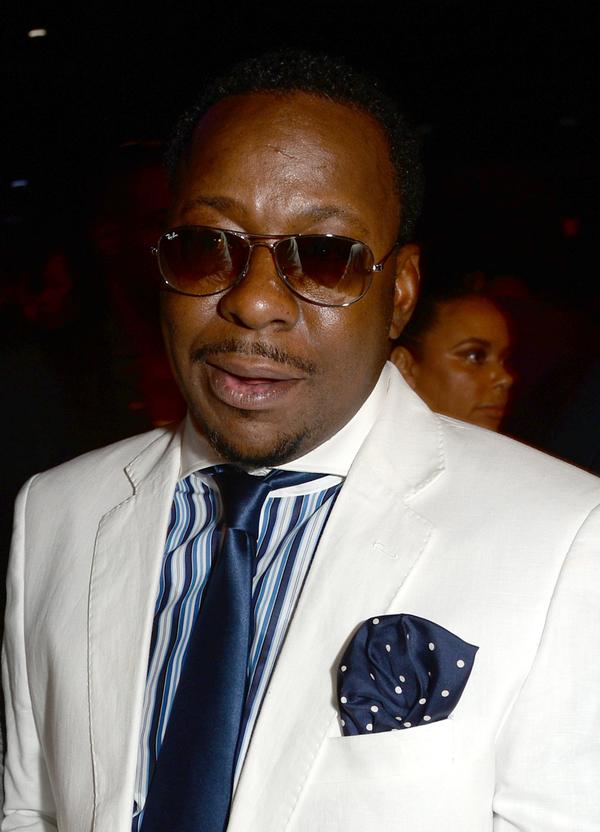 Bobby Brown
In his biography "Every Little Step" singer Bobby Brown recalls his friendship with former heavyweight champion of the world, Mike Tyson. The two became friends in the 1980s, when they were bot hat the height of their fame. They've since experienced financial loss, tragedy and intense public scrutiny over acts of domestic violence against their wives (Brown regarding Whitney Houston and Mike Tyson in reference to ex-wife Robyn Givens).
Brown stated in his book that for over 25-years he has blamed himself for Tyson's loss of the heavyweight championship to boxer Buster Douglas, in a February 11, 1990 bout that was held in Tokyo, Japan. Brown and Tyson partied and had sex with a room full of Japanese prostitutes until 3:00AM in the morning on the day of the fight.
Tyson was exhausted and lacked the aggression that men with pent up sexual energy are said to have, which is thought to be helpful in the boxing ring. Coaches and trainers repeatedly tell boxers to refrain from sex for weeks before fights. The logic behind it is it saves their strength and makes them more aggressive. Tyson disregarded it for the Douglas fight and loss the belts (WBC, WBA and IBF) and millions of dollars in purse money.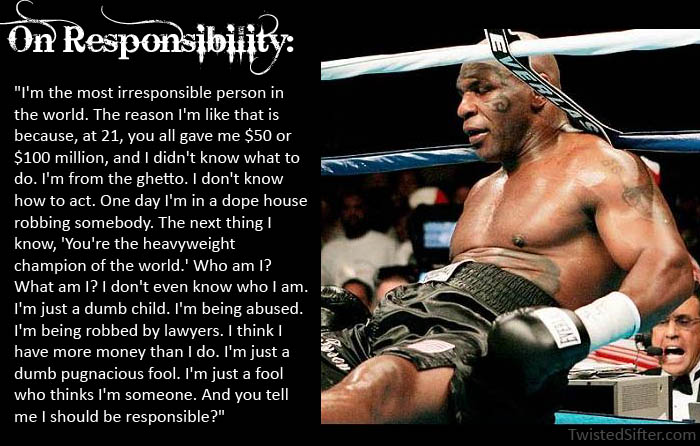 Mike Tyson
It was the biggest upset in heavyweight boxing history. It is considered one of the biggest upsets in sports history, as most thought Tyson would win. When Tyson loss the fight, Brown and his dad cried like babies. It also marked a negative turning point in Tyson's career and life. He began heavily using cocaine and drinking. It wrecked his body.
One year later Tyson was convicted of raping beauty pageant contestant Desiree Washington, in what was a shoddy and suspect case. Washington willingly and soberly went to Tyson's hotel room at 2:00AM in the morning. The next day she went to the pageant, smiling and dancing for the cameras like nothing was wrong. Shortly after, she reported Tyson to the police for rape. Tyson was convicted and sent to prison for 5-years. News later surfaced Washington had accused another man of the exact same thing years prior.
Some, not all boxers, have no self-control when it comes to sex, as they and their entourages encourage that image of promiscuity and decide to live up to it, wrongly believing it add to their lure. These are usually the boxers that have a fall from grace. That mentality of having sex with everything in sight, always leads to trouble and a fall, whether it be from unplanned pregnancies with women who publicly demand money and property with it becoming image destroying tabloid fodder or groupies who lie about being raped.
RELATED ARTICLE
Singers Bobby Brown And Chris Brown Have Many Destructive Similarities