Braxton Family Values Hits A Sour Note
April 13. 2011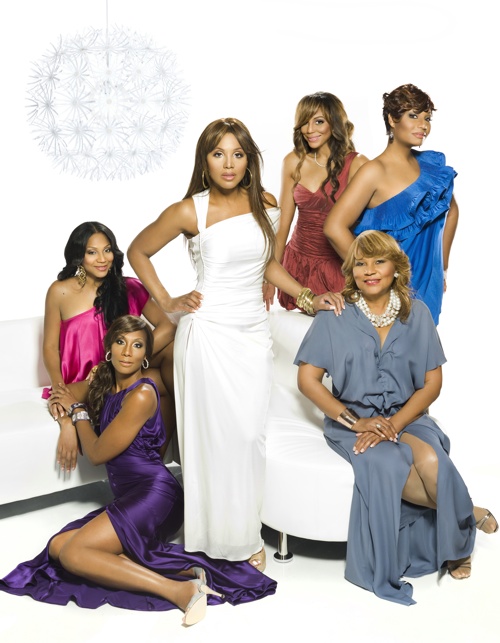 "Braxton Family Values"
I caught a portion of the reality show "Braxton Family Values" which debuted last night and I'm somewhat disappointed. It stars R&B singer, Toni Braxton, her mom Evelyn and the vocalist's four sisters, Tamar, Towanda, Traci and Trina, who were members of the group "The Braxtons."
I was expecting something more wholesome, as their dad is a preacher. However, I'd briefly forgotten the sexually overt path their music careers took in the 1990s. My bad. The show mostly consists of bickering and barefaced jealousy towards Toni, who seems to take it all in stride.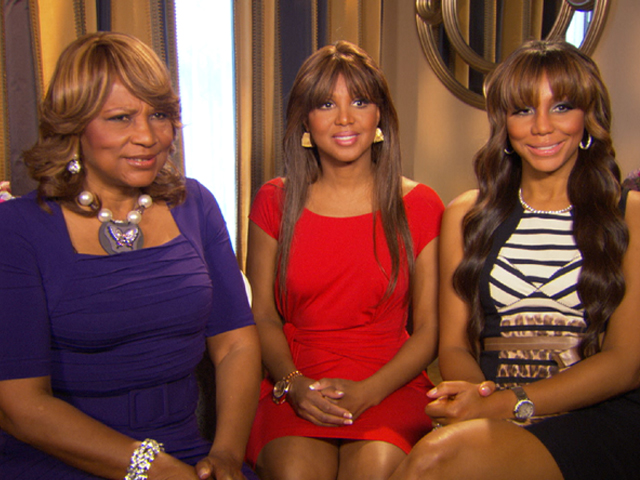 Evelyn, Toni and Tamar
In the 1990s, producers L.A. and Babyface heard the group "The Braxtons" sing. At the time, the group consisted of Toni and her sisters. However, due to the fact their label LaFace already had a girl group, the troublesome TLC, they decided not to sign another, but they did take a liking to Toni's voice, which was reminiscent of veteran singer, Anita Baker. And so her singing career began.
The other sisters struggled through group and solo projects, but none matched the success of Toni Braxton at LaFace. It wasn't because the others couldn't sing, but due to the material they were given. Great songs are a big commodity in music, as material will make or break you. As the phrase goes, "You're only as good as your last hit."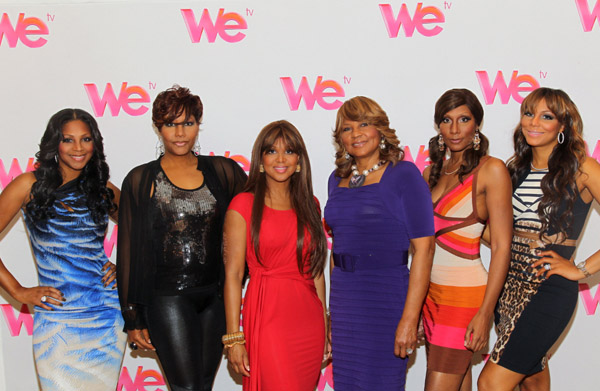 "Braxton Family Values" is somewhat sad, as some of the sisters seem envious of the success Toni, 42, received over an 18-year career. You sense that almost immediately and it was to be expected to some degree, but with one sister it seems like resentment. Tamar Braxton, 34, comes across as the most bitter, as her solo career did not reach the heights her sister's did.
Tamar, who is, uh, very confident (yea that's it), referred to herself on the show as "one of the best singers in the world" (you go girlfriend) had two R&B hit singles in the 1990s and sold 100,000 copies of her debut album. It's not that she can't sing, because all the sisters can. However, the material she received wasn't strong enough.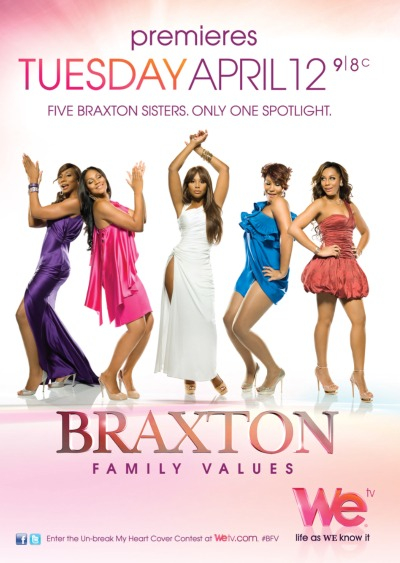 Toni was also correct in describing Tamar's attitude as "abrasive." Most people don't want to spend time in the field with artists that have constant temper tantrums and attitudes, as Tamar displayed on the reality show. She comes across as spoiled, with an overwhelming air of entitlement, due to her husband.
Tamar, 34, is married to music executive, Vincent Herbert, who in all honestly, she doesn't seem to be in love with, as she talks more about him signing Lady GaGa and helping said singer, while not assisting her with a solo album. Tamar talks more about Herbert's position and money, than love. The two were also seen fighting on camera. This can't be good for a marriage.
Sadly, the Braxtons seem to have lost touch with their roots and it has brought them much sadness. Yes, they still profess their Christian faith, but they've become quite Hollywood and it has damaged them. For example, they like to drink liquor, but considering Toni Braxton has serious health issues and her look alike sister Trina, has become an alcoholic with a DUI under her belt, drinking is clearly not for them.
In short, this family can't hold their liquor and it is breeding addiction and other problems. I'm not writing it to be mean, but pointing out the obvious they seem oblivious to, because they are going to hurt themselves if they continue with the drinking. Yes, Jesus did turn water to wine in the Bible, but not for people to get drunk on it.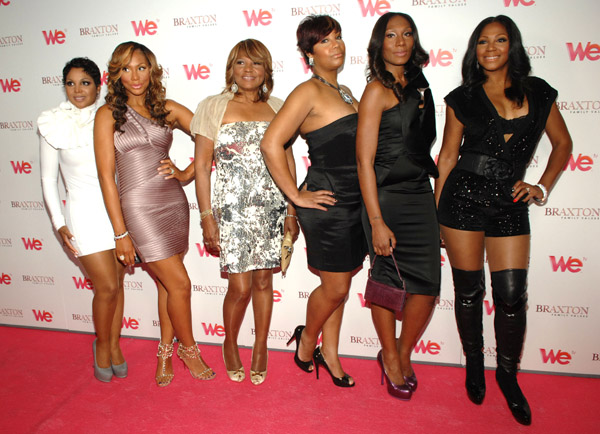 Towanda Braxton spoke of her open marriage on the show, which really is not a healthy Christian lifestyle. It's not healthy for anyone - Christian or not. She needs to remedy that. Towanda and her husband need to work out their differences and not present an open marriage as the way to live to their impressionable children. That is not God's plan for anyone's life and it has to be heartbreaking. I hope they are able to sort that out and properly reconcile.
Toni's marriage is not in a good state either. For years she has been married to Keri Lewis of the music group Mint Condition. However their marriage has encountered some problems and they are separated. It's always sad to see that happen to people.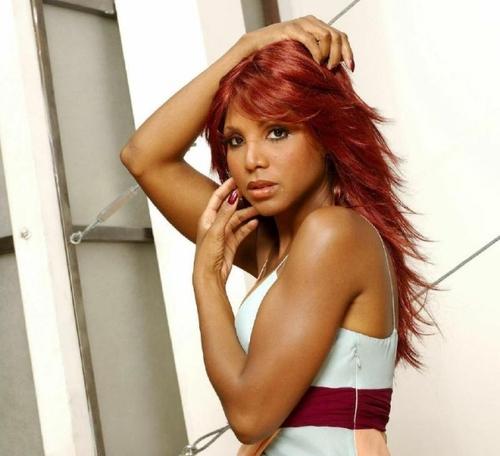 Toni Braxton
The couple have two children, one of whom is autistic. He's a sweet little boy. Toni has also battled her own health problems, such as breast cancer, angina and lupus. That's a serious triple threat. She really could use her husband and family together.
It's sad to see Christian families experience such trouble, but such is life. However, Christians must strive to do better and not stay stuck in the things they know to be wrong and destructive in God's sight.
RELATED ARTICLE