Chris Brown And Rihanna Playing The Public
March 19. 2009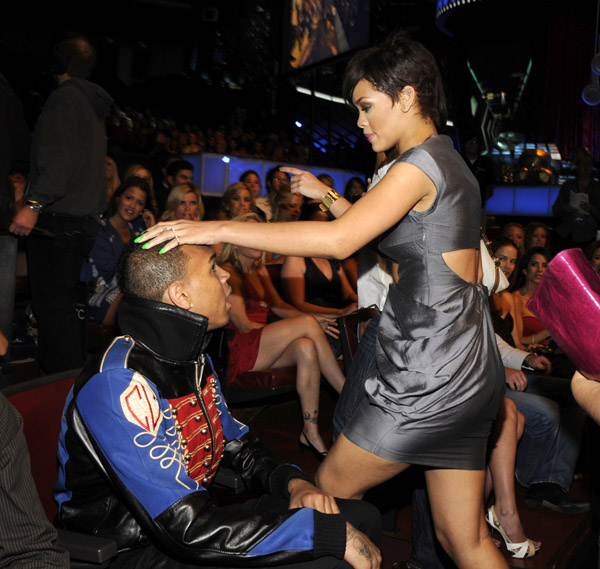 Chris Brown And Rihanna (2008)
Rumors have been swirling online that Sony Music artist Chris Brown and Rihanna have broken up, in the fall out from their bloody fight, but it is not true. The time apart, which has only been a few days, is a PR move, but the two are still very much together.
They've received a lot of terrible public comments about their reconciliation and Rihanna's label wants her to be mindful of her career. The damage is done and they've already made all the wrong PR decisions.
She is going to go back to being with him no matter what anyone tells her and he is between a rock and a hard place. He is angry and bitter, blaming her for his fall, due to a fight she started that he finished, but her support will help him to some degree in court, on evading a substantial sentence.
Meanwhile, she goes out every single night to celebrity laden, paparazzi infested spots, to ensure she is photographed for maximum publicity.
It's not nice to play the public, but it is what they are doing, for their own ends.