Chris Brown Does Not Think He Will Face Jail
Chris Brown's Relatives Keep Saying Too Much
February 13. 2009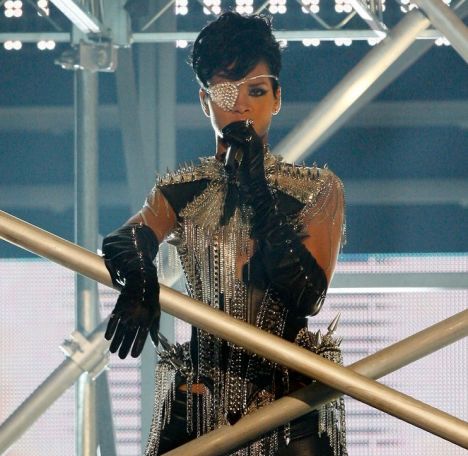 It is being reported someone from

Sony Music artist

Chris Brown's camp stated the singer, who assaulted his girlfriend Rihanna, does not believe he will face jail. Brown, who is in hiding after the assault that has mushroomed into a terrible scandal, believes Rihanna will not press charges.

While this is not a federal case, the government can sometimes go forth without the victim. They do in non-federal cases when the victim did not survive the attack or ends up in a coma.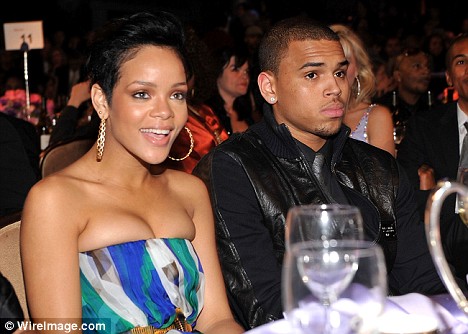 Under the circumstances, Rihanna will face public backlash if she does not press charges. Women's groups will

repeatedly

make their feelings known about the subject and her sales shall suffer.

She will also face public scrutiny from those supporting Brown if she does press charges, fans that have already turned against her. However, it is her choice.

From a PR standpoint, Rihanna and Chris Brown in particular, now face a future of every interview they do to promote a project, deteriorating into painful, uncomfortable questions about the attack. That's going to be a real stickler.
Chris Brown's relatives are still saying too much. Both his dad and cousin, via their words, in trying to help him have basically confirmed he did indeed attack her in retaliation after he was severely provoked by the singer, who brags in her song "Breaking Dishes" about fighting a man. Well, she got her wish again and this time it could have killed her.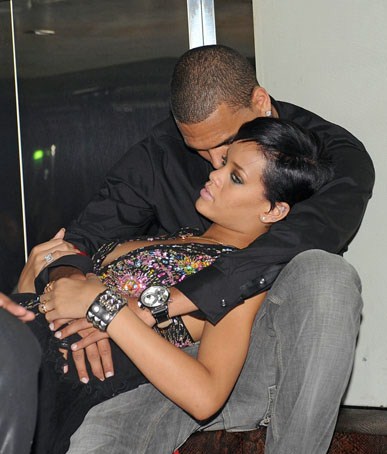 Considering, he forcefully and decisively hit her in the front, side and back of head so many times, endangering her brain and there were stories of her unwisely refusing treatment at the hospital, she should have undergone brain scans (CT, MRI) to ensure no internal damage was done.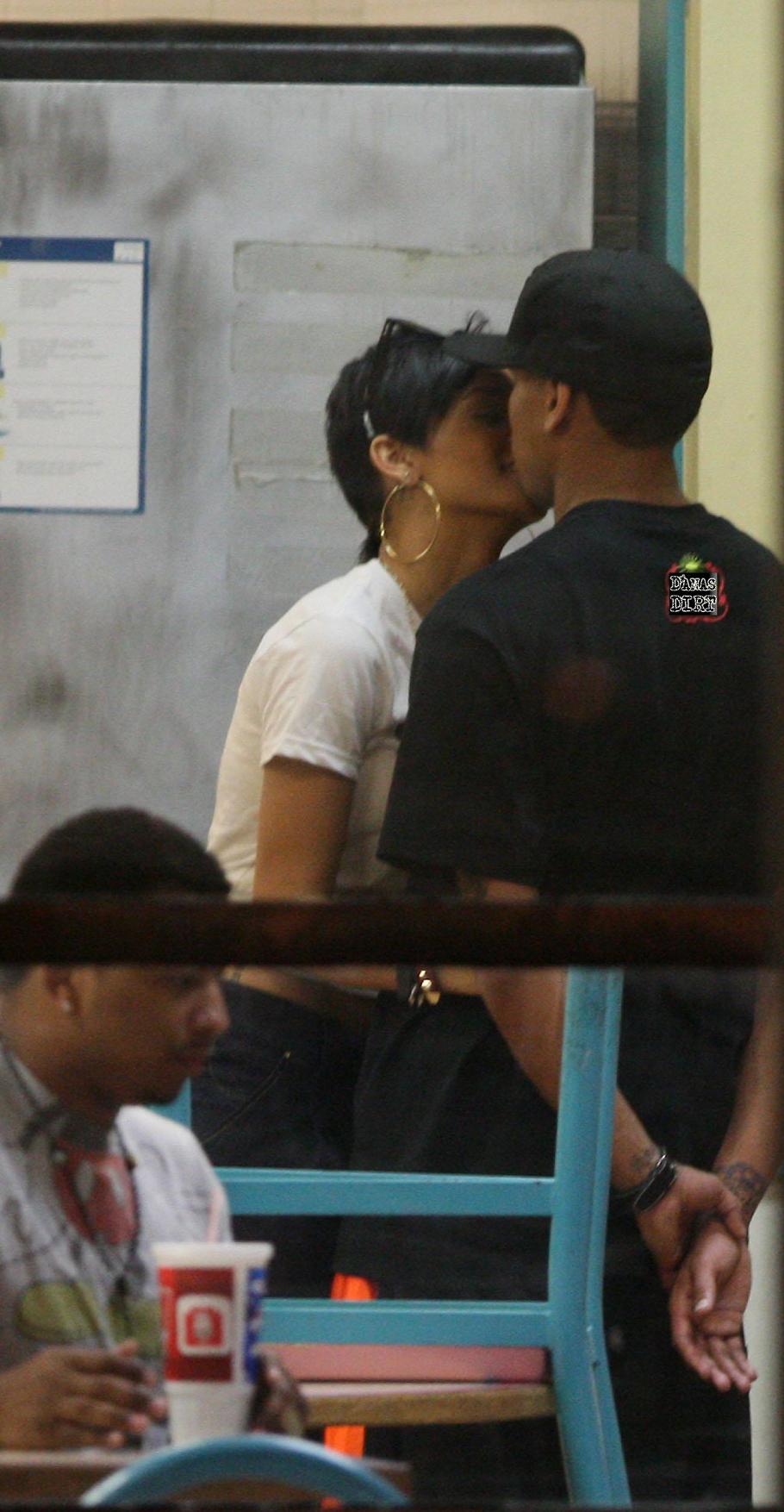 It is also being reported Rihanna has people following Chris around when she was not with him, in conduct very common in Kabbalah and very inappropriate under the circumstances. To do such a thing to a high profile person is beyond crazy.
It is done by the cult in attempts at harassing and controlling people, via using the results of the surveillance to manipulate the target, in this case, Chris. Many
Chris Brown: "I Will Not Go To Jail"
R&B singer Chris Brown held a secret meeting in Los Angeles on Thursday night with his family and close friends to discuss his bombshell arrest following an alleged altercation with Rihanna and the ensuing wave of bad press...
RadarOnline.com was also told exclusively that Brown does not think Rihanna will seek charges against him and that he will NOT go to jail.
Instead, Brown thinks he'll face fines.
The source tells us Brown's final words to everybody was " Protect me. "I'm your homeboy".
Chris Brown's father says singer "remorseful"
LOS ANGELES (Reuters) - Chris Brown's father says the R & B star is remorseful following his arrest on suspicion of attacking a woman widely believed to be pop star Rihanna, People magazine reported on its Web site on Friday.
Clinton Brown, who lives in Toppahannock, Virginia, told the magazine his son is "home" but would not give a location.
"He's reflecting on this situation," Clinton Brown told People. "He's very remorseful. He's very concerned about the situation and he wants to make sure that (Rihanna's) okay."
CHRIS BROWN'S COUSIN: RIHANNA MUST HAVE PROVOKED CHRIS!!!
February 13, 2009. MediaTakeOut.com has learned that Chris Brown's cousin Phylicia Thompson (photo'd above) is speaking out about the Chris-Rihanna assault incident.
Here's what she told the TV show Extra:
Chris was not brought up...to beat on a woman … So it had to be something to provoke him for Chris to do it. He wouldn't have done is just to be having fun... But what happens behind closed doors, nobody ever knows
But she wasn't finished. Here's what else she added:
He might feel down right now because his fans are looking down on him, like he's done something wrong. Of course, yes, he's done something wrong because he put his hands on her, but like I said, you don't know what happened. He had to be provoked to do it. Chris would never have done it.
WOW!!! That's a pretty insensitive comment to make. Considering all the evidence isn't out yet….
Rihanna Hires People to Follow Chris Brown, Believes He Cheats on Her
Convinced that Chris Brown has cheated on her, Rihanna reportedly has hired people to follow him whenever he tours.
While both Rihanna and Chris Brown still remain silent on the alleged battery they reportedly involved in on Sunday, February 8, a source close to the songstress has outed a statement claiming Rihanna is convinced that Chris has cheated on her. Due to such fact, she then hires people to follow Chris whenever he has tour.
"Rihanna hired people to follow Chris whenever he went on tour," E! Online quotes what it calls as "stealth and very deep-inside Rihanna source" as informing. "I know he was followed throughout the whole leg of his European tour and sometimes [the United States] as well. Anytime she couldn't be with him." The source goes on to dish that Rihanna did that because "she was sure he was hooking up with other girls."…