Chris Brown Violated His Probation
November 15. 2010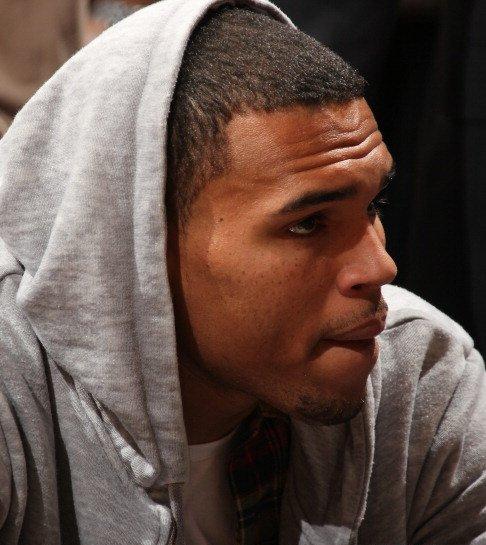 Chris Brown
This is a follow up to the November 13. 2010 article "Chris Brown Showed Up In My Neighborhood." It dawned on me yesterday, Chris Brown, violated his probation with the aforementioned stunt he pulled regarding me this past Friday. After beating up girlfriend Rihanna, when she attacked him over cheating, never mind she was doing the same thing behind his back with Jay-Z and the Dream, Brown was given 5-years probation.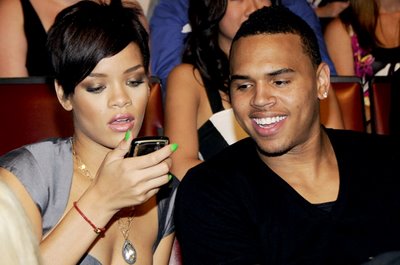 Rihanna and Chris Brown are in Kabbalah (Rihanna's wearing the cult's red string bracelet in photo above)

His conduct on Friday, includes, but is not limited to, aggravated stalking, harassment, conspiracy, invasion of privacy and let's not forget the ongoing criminal copyright infringement - all felonies. He seems to have a problem staying out of trouble and is easily led by people dispensing very bad advice.

Rihanna isn't much better.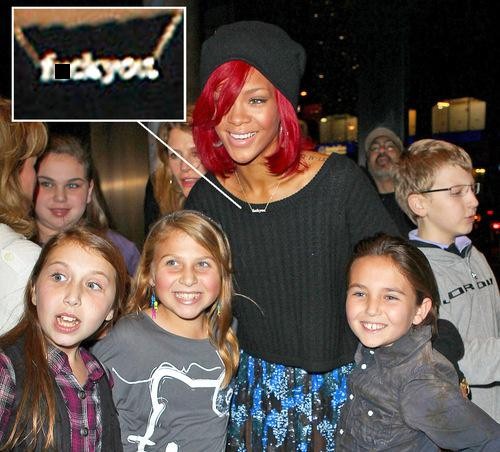 Rihanna wearing an inappropriate "Fu*k you" necklace while posing for photographs with kids. Just, no class. (Photo redacted by the Judiciary Report)
It is clear they are so immersed in the mentally ill Kabbalah cult, they do whatever they tell them. Violent, vulgar, Rihanna, who smashed her own younger brother in the face with a glass bottle, said of Brown, when he began beating her back in their rented vehicle, "He had no soul in his eyes." Classic signs of brainwashing when the subject snaps.