Chris Brown's Violent Fight With Frank Ocean Has Both Artists Telling Two Different Stories But Who Is Telling The Truth
January 28. 2013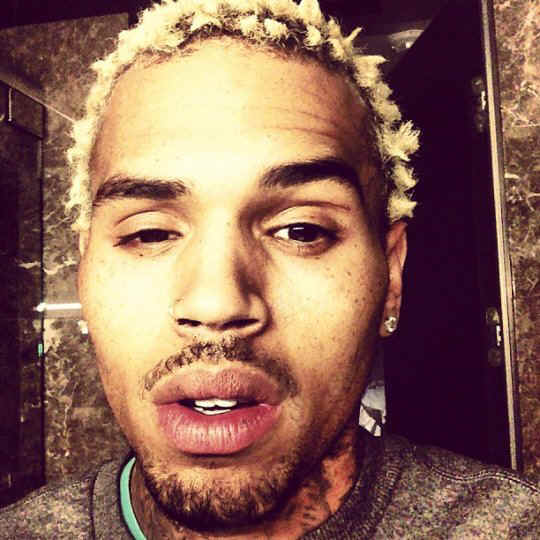 Chris Brown - victim of crime or another violent incident
Troubled singer, Chris Brown is in more doo-doo again again. Yesterday, the felon got into a fist fight with gay rapper, Frank Ocean (you know, Kanye's boo - LOL). Several months ago, Brown and Ocean had a disagreement on Twitter. Last night the two ran into each other at the Westlake Recording studio in Los Angeles, California and things went downhill from there, as a fight erupted.
Brown was first to give his side of the story to website TMZ, claiming as he was leaving the recording studio, when Ocean and his entourage tried to detain him, blocking the exit. Next he stated Ocean and his guys confronted him in the parking lot and an argument began over a parking spot. Brown states he reached out to shake Ocean's hand and a member of the singer's entourage punched him, leading to a fight. That's Brown's side of the story.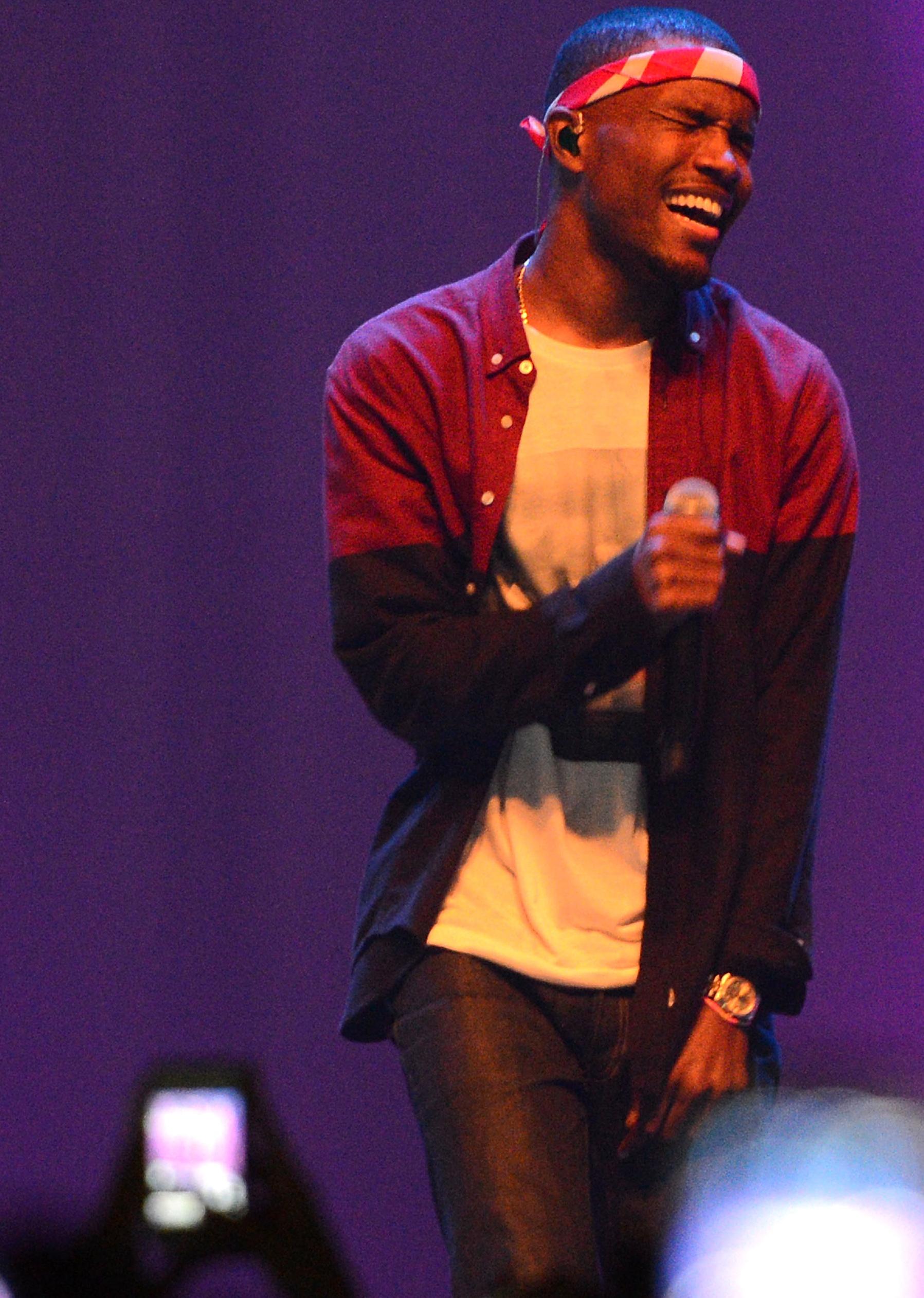 Frank Ocean - gay thugging or the victim of crime?
However, Ocean is stating Brown, backed up by his own entourage, punched him and a fight broke out with all the men. Ocean stated on Twitter he was "jumped" by Brown and co. and his hand is now injured, which poses a problem regarding his Grammy performance next month. Ocean stated online, "Got jumped by chris and a couple guys. lol. i only wish everest [his dog] was there. cut my finger now I can't play w two hands at the grammys." In response to the incident, Chris Brown stated online, "Working on my album. Not working on negativity. Focus on feeding ya family. Bull***t will forever be in the shadows."
The Judiciary Report is trying to be objective, but it is obvious pieces of this story are missing from both sides. Neither man filed a police complaint when officers arrived on the scene, because Brown had fled and Ocean refused to press charges.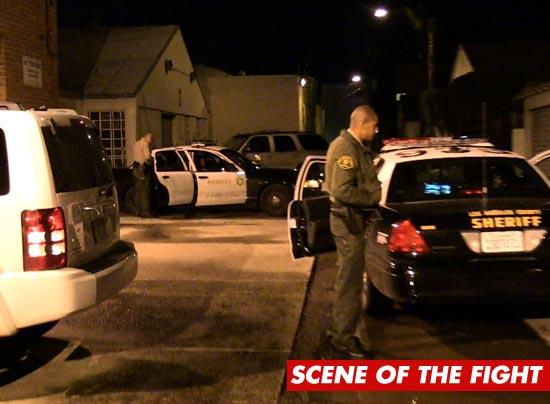 Outside Westlake Recording studios (Photo Credit: TMZ)
As I pointed out on Twitter this morning, this incident is a probation violation for Brown, who is half way through the 5-year probationary period the judge assessed and levied against him for getting into a fight with girlfriend Rihanna in 2009. Brown also got into a fight with rival rapper Drake at a night club several months ago. He's also engaged in other probation violations such as stalking and doing so across state lines. Then there's that incident regarding his entourage harassing staff at a Subway restaurant and in the parking lot.
Brown needs to stop getting into these situations. He is becoming the female Lindsay Lohan. The judge has given him a pass on many issues and incidents. However, if his case is reassigned to a judge who scrutinizes parolees more than the current jurist, he could land in jail, which is a rough place for a pretty boy who can dance ("pop and lock" would take on a whole new meaning in jail).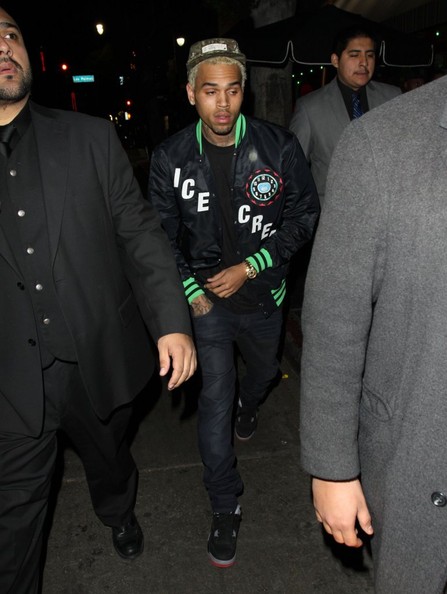 Chris Brown
If Ocean changes his mind and presses charges, with Brown's history of fighting, he'd have a legal problem on his hands regarding his probation. Brown needs to learn to stay at home for a change with some DVDs, video games and some food. If he gets into anymore serious trouble, he's going to jail. Because Brown can get into trouble even in the parking lot of a Subway restaurant (maybe you should stay out of parking lots). Dude, how do you get into trouble at Subway. Eat your sub and your cookie and calm down.
RELATED ARTICLE
Rihanna And Chris Brown Pictured Leaving The Club With Cocaine On Their Clothes