Chris Brown Showed Up In My Neighborhood Again
October 7. 2011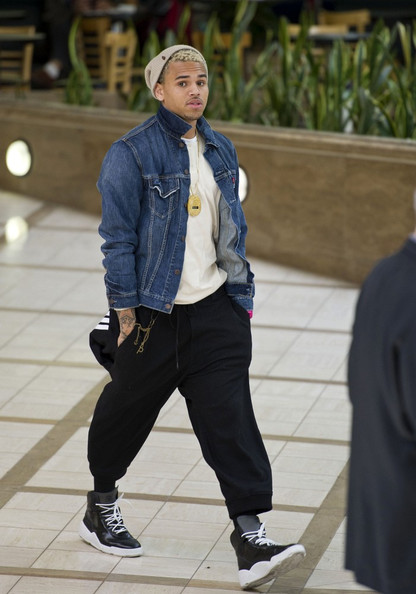 Chris Brown (not picture from this week)
This is a follow up to the November 13, 2010 article Chris Brown Showed Up In My Neighborhood. On Wednesday, October 5, 2011, Chris Brown showed up in my neighborhood again. He is mixed up with Madonna and Kabbalah, a Hollywood cult under criminal investigation, who have been stalking and harassing me.
The story I broke first regarding the News Corp phone hacking scandal, involving Rupert Murdoch (who is also in Kabbalah) and Madonna, targeting me over my very valuable copyrights, exploded again in the press this summer. Chris Brown had announced in the press that he is working on an album with Madonna. She illegally passed him items from my preexisting copyrighted catalog that she obtained an illegally made copy of, via the commissioned hacking my business computers, in misdeeds that was traced back to the web team of Madonna.com. Brown, much like Madonna and other members of her cult, took songwriter's credit and royalties for items I copyrighted with the Library of Congress years prior.
On Wednesday, Brown turned off a remote side street beside the sole gas station in the small neighborhood I live. I was at the gas station with my mom and a relative present. This is a different spot from the previous time he appeared in my neighborhood last November and started staring at me, which was about two blocks over. What are the chances such a thing happened twice, in a quiet neighborhood not known for celebrities (rhetorical). It was deliberate stalking.
He was driving that same black Escalade again, but this time by himself . He was staring at me with this look that is difficult to describe. His face looked serious, but he appeared anxious and jittery as well (like someone on steroids or some kind of uppers). Once again, it is not a glamorous neighborhood like Miami Beach known for famous people and the street he first drove on is remote, so there was really no reason a celebrity would be there. He didn't even get any gas. I really don't understand what he is trying to accomplish with this, but I'm not happy with it.