Christina Aguilera Falls On Stage At The Grammy
February 14. 2011
It's official. Sony singer Christina Aguilera is having the worst music month ever. Fresh off flubbing the American National Anthem at the Super Bowl, where the football team of her home state, the Steelers, succumb to the Green Bay Packers, Aguilera has had another mainstream mess up that was caught on camera... again.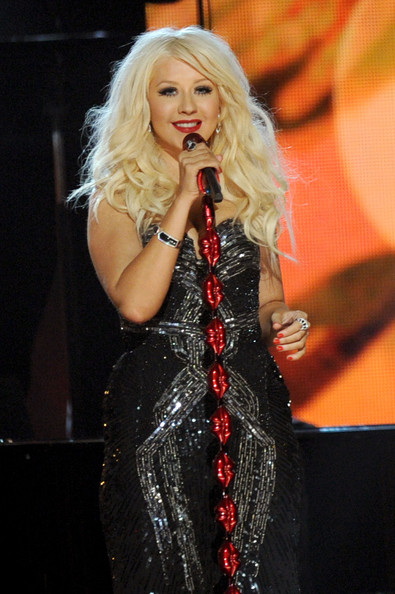 Christina Aguilera right before she ate the stage at the Grammys, taking a very visible trip to the floor
The singer was performing at the Grammys, billed music's biggest night, when she rounded off her performance with a strange encore. She fell flat on her anthem mangling butt. This is too funny sad. As stated previously on the Judiciary report, Aguilera is a drug abuser (cocaine), who turns to alcohol as well. Time for rehab.
RELATED ARTICLES