Close Up Photo Of Jay-Z Reveals His Displeasure At Obama's Inauguration
January 26. 2013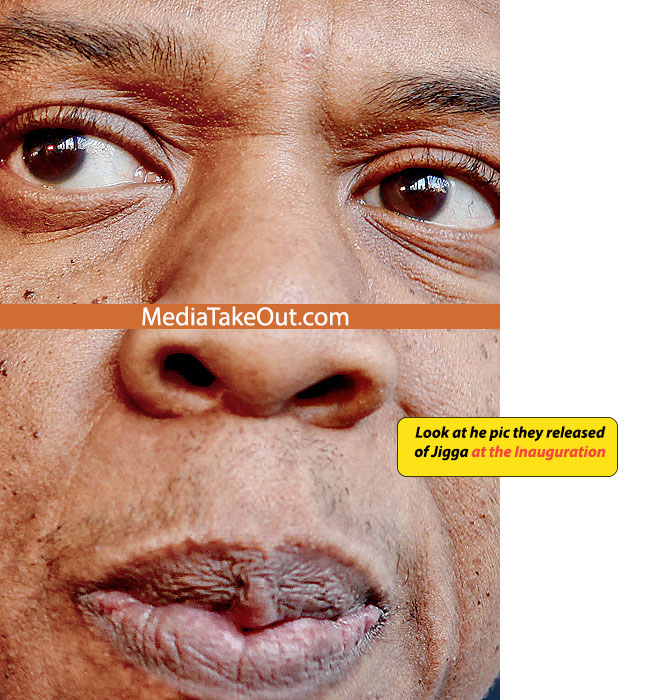 Jay-Z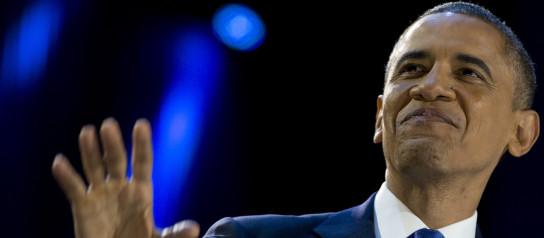 Obama: please, no more close-ups of Jay-Z
As news outlets and blogs continue to slam rapper Jay-Z's wife, singer Beyonce Knowles, for her unprofessionalism in lip-syncing and bringing scandal to U.S. President Barack Obama's second inauguration, a photo reveals a less than happy husband at the event.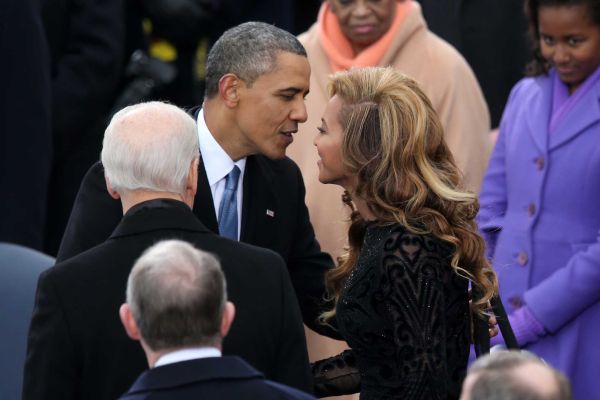 Beyonce and Barack Obama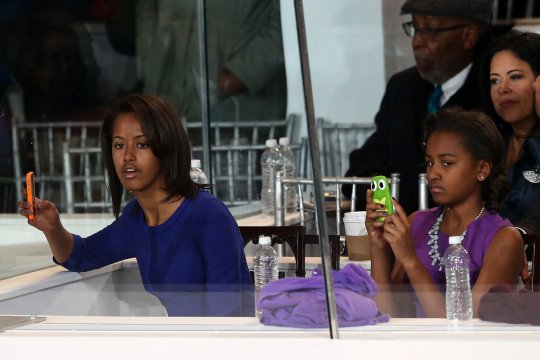 Sasha Obama (right) to Malia Obama (left): look at her trying to push up on our daddy!
Jay-Z, who constantly cheats on Knowles with female singers he works with, such as Rihanna, Rita Ora and Tierra Marie, got a dose of his own medicine, but at the First Lady's expense. However, two wrongs don't make a right. Many Obama supporters have written online of their offense at seeing Knowles flirt with the president. No one wants to see that, as he is married and with children.
RELATED ARTICLES
Beyonce Phoned Obama Upset About Lip-Sync Rumors
Beyonce Slammed For Lip-Syncing The National Anthem At President Obama's Second Inauguration