Controversial Movie 'Obama's America 2016' Featuring The President's Brother Is Picking Up Speed At The Box Office
August 22. 2012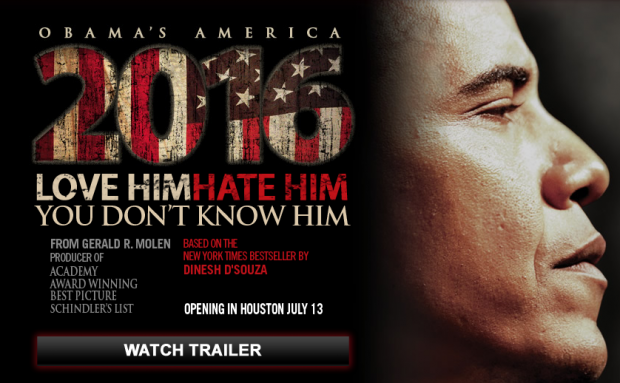 "Obama's America 2016" website trailer located at: http://www.2016themovie.com
The movie "Obama's America 2016" being distributed by Rocky Mountain Pictures, has been picking up steam at the box office and online, despite the Obama Administration and Hollywood's attempts to derail it and unconstitutionally stop people from seeing it. The documentary film is based on the best selling book "The Roots Of Obama's Rage." The film is an expose on U.S. President Barack Obama, where even his brother, George Obama, throws him under the proverbial bus.
"Obama's America 2016" explicitly warns America against giving Obama a second term in office, for fear he will use it to finish off the country. It urges viewers to vote out President Obama in the November 2012 election and lays out arguments why they feel this should be the case, alluding to the premise that America will look very different in 2016 and in a bad way, if he is reelected.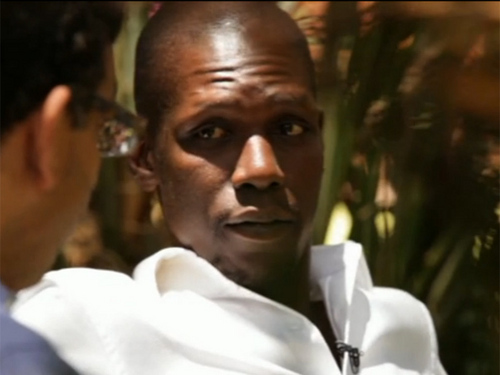 George Obama
This film has landed at a crucial time in the presidential election. President Obama is on the ropes, as polls reveal rival Mitt Romney has gained on him with the public in various aspects of business and politics, made worse by the bad economy.
As apart of Obama's widely criticized deal with Sony, the company was planning a pro-Obama movie to coincide with the election, but this puppy has derailed it, as "Obama's America 2016" appears to be very unflattering from the clips I've seen and the excerpts I've read. The buzz surrounding the film is growing as well and led to a 300% increase in ticket sales for the $2.5 million budget documentary. Will Obama see the film or has he already.
RELATED ARTICLES
Mitt Romney Chooses Paul Ryan As His Running Mate To Go Against Barack Obama And Joe Biden In The 2012 Presidential Election
Rising Unemployment Numbers Put A Damper On President Obama's Reelection Campaign
Black People Publicly Slam President Barack Obama For Promoting Gay Marriage Stating They Will Not Vote For Him
Mitt Romney Widens Lead Against Barack Obama In Presidential Polls After Gay Marriage Push By The President
Reports Indicate Barack Obama Promoting Gay Marriage Has Alienated Christian Voters In 2012 Presidential Election
Mitt Romney Leading Barack Obama In Polls In Key Swing States And Among Independents
Mitt Romney Like Hillary Clinton Accuses Barack Obama Of Lying In Campaign Ads
Supreme Court Upholds Barack Obama's ObamaCare But Mitt Romney Vows To Repeal It If Elected President This Year
Gallup Poll Indicates 57 Percent Of Americans Disapprove Of The Job Barack Obama Is Doing As President
Mitt Romney And His Political Party Have Raised More Money Than President Obama And The Democrats
President Obama Hit By Terrible Jobs Report That Critics State Harms His Chance Of Reelection
Gallup Poll Reveals Americans Favor Mitt Romney Over President Obama When It Comes To The Economy
Polls Indicate These Are Obama's Last Few Months In Office But He Does Not Agree
Mitt Romney Is Beating Barack Obama Again In Latest Gallup Poll To Predict The Presidency
Gallup Poll States Barack Obama Is Going To Lose The 2012 Presidential Election By A Landslide (2-12-12)