Demi Moore Is Plotting Revenge Against Ashton Kutcher
November 21. 2011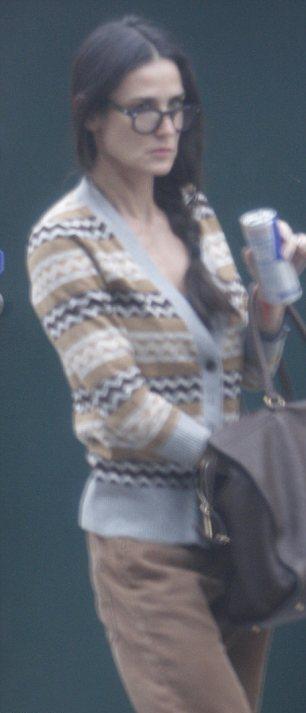 Angry Demi Moore has a private investigator stalking Ashton Kutcher 24 hours a day
Word in Hollywood is an embittered Demi Moore, 49, is tired of soon-to-be ex-husband, Ashton Kutcher, 34, humiliating her in public during their split, going around smiling and smirking while checking out other chicks. Moore is plotting revenge against the philanderer, for cheating on her with a string of young women and being indiscreet about it.
Kutcher, in fact, has not stopped sleeping with younger women and is taking his forthcoming divorce from Moore, as a good thing. Moore has been married three times and is devastated another union has ended in a split, especially one that she made so public (see: nauseating tweets between the couple on Twitter).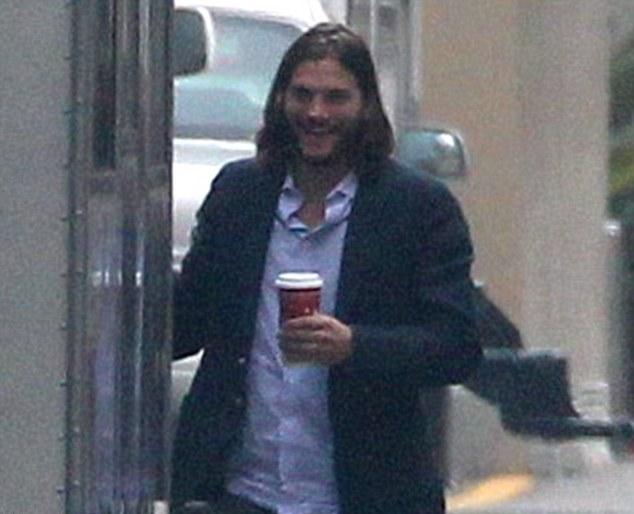 Happy Ashton Kutcher is planning the details of his sordid bachelor pad
She is not taking their break-up well. Moore has turned to anorexia and drinking, as a result of Kutcher's bad behavior. He however, is taking the split very well, opening his little black book to bed young beauties, who are seeking fame and fortune in Hollywood, making Moore jealous in the process.
There's also a young, busty Hollywood blonde Kutcher has his eye on since ditching Demi (see Scarlet Johanssen). Turns out he is a fan of her leaked photos, apart of an FBI raid on a hacker. However, the potentially tragic part of his behavior that will prove a danger to his health is he fancies one of Moore's daughters and if he knows what's good for him he will let that one go.
RELATED ARTICLES
Ashton Kutcher's Massive Trailer Is Very Convenient For Carrying On Sexual Affairs
Report: Actress Demi Moore Is Suicidal Over The Ashton Kutcher Scandal
How Long Will It be Before Ashton Kutcher Cheats On Demi Moore Again
Ashton Kutcher's Mistress Sara Leal Fired From Her Job As Demi Moore Plots Against Her
Ashton Kutcher's Mistress Wants To Have His Baby
Ashton Kutcher Did Not Use A Condom While Having Sex With Mistress Sara Leal
Ashton Kutcher Had Sex With Sara Leal After Bathing In Hot Tub With Her And Her Three Young Female Friends
Ashton Kutcher's Mistress Sara Leal Says He Told Her He Was Separated From Wife Demi Moore