FBI Finally Arrested R. Allen Stanford
June 19. 2009

Video: Stanford Indicted for Alleged Ponzi Scheme The Associated Press
The FBI finally arrested ponzi schemer R. Allen Stanford, for defrauding investors out of $7.2 billion dollars. Only $800 million was recovered, despite Stanford's claims the FBI found billions upon billions of dollars.
Thanks to his crooked connections and bribes he issued in the past, Stanford was spared the disgrace of a perp walk. He should have faced it just like any other criminal, for the severe financial damage he has inflicted on thousands of people.
The FBI has once again shown itself to be corrupt, incompetent, inefficient and untimely when it mattered most. The nation, via its tax dollars, is now paying for a corrupt, useless law enforcement agency, whose conduct is counterproductive to a timely financial recovery, from an economic crisis, said agency had a hand in creating via criminal negligence.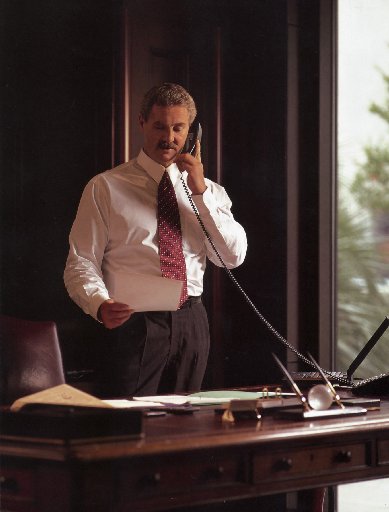 R. Allen Stanford
A few weeks ago, the FBI stated they have 500 ponzi cases open that are actively being investigated. There are also other massive financial crime cases that are ongoing, with perpetrators still free, creating continued damage to the economy.
The FBI has painfully illustrated to the nation and the world that under Robert S. Mueller's leadership, it does not possess the character, integrity, business acumen or diligence to effectively service the nation's law enforcement needs.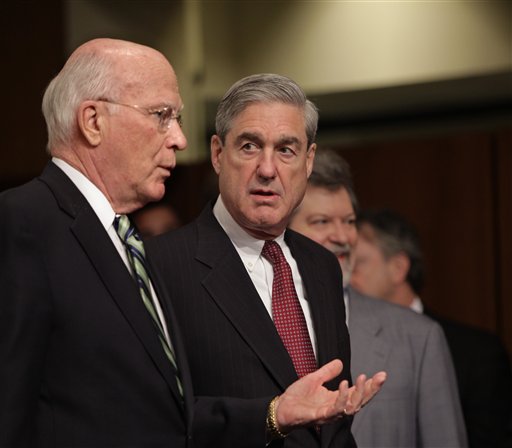 Senator Patrick Leahy (left) and Robert Mueller (right)
A committee is needed to quickly pore over summarized financial fraud cases, evaluate their financial structure, do asset searches and move to quickly freeze assets of perpetrators currently engaging in egregious misconduct, detrimental to the U.S. and world economy.
Perpetrators are actively moving ill-gotten funds abroad in an attempt to hide them, passing them on to others and further depleting illegally obtained financial instruments, by engaging in further schemes. The longer the FBI waits on these cases, the less money there will be to recover for victims.
Indictments bring Stanford investors scant comfort
June 19, 2009, 11:55AM - Stanford Financial Group investors who lost investments and retirement nest eggs gained little comfort from fraud indictments unveiled today against R. Allen Stanford and four others.
"While it is a relief for Stanford victims to see progress in the ongoing investigations into how $7.2 billion of our retirement accounts were stolen right out from under us, these actions today do not help us recover our savings that took decades to build," a coalition of employees and investors said in a statement.
The group said the indictments are "only one step" in the process for U.S. government officials to explain what happened to the life savings of 4,500 Americans and 23,500 other victims worldwide.
"The Stanford victims are people who did everything right. We are retired school teachers, U.S. war veterans, small business owners, and generally honest, hard-working people who took every possible step to ensure the safety of our retirement funds," the statement said.
"The entire world is watching how the American regulatory system will handle the debilitating losses of victims of massive fraud like the Stanford case. These victims have been denied help by the U.S. government and are now facing a long road to an extremely limited recovery."
The indictments, unsealed today, allege 21 counts of conspiracy, wire fraud, mail fraud, obstruction of justice and conspiracy to launder money against Stanford, former chief investment officer Laura Pendergest-Holt, and Leroy King, a joint American-Antiguan citizen charged with monitoring Stanford International Bank in the Caribbean nation of Antigua and Barbuda...