.
Gang Stalking - Part 2
April 27. 2010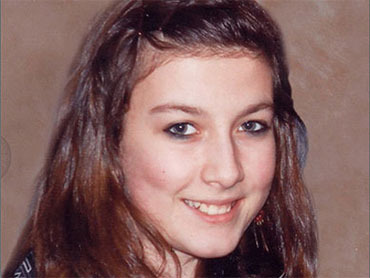 Phoebe Prince
The untimely and tragic death of Irish immigrant, Phoebe Prince, 15, has shone a spotlight on gang stalking. Popularized by Hollywood, via terrible criminals such as private investigator to the stars, Anthony Pellicano, on behalf of his famous clients, gang stalking has also made its way to schools.
It involves a multi-prong attack on an innocent target, disliked by brutish people, for inexcusable reasons. During the Anthony Pellicano criminal trial, where the private investigator was found guilty, a host of unsavory, inhumane tactics were revealed, as his method of operation against innocent people.
These criminal acts involved wiretapping, surreptitious audio and video surveillance of homes, offices and automobiles, home and office break-ins, cyberstalking and defamation online, computer hacking carried out by 4 hackers Pellicno installed in his Hollywood, California office and of course, gang stalking.
Pellicano hired male and female tramps, degenerates, hoodlums, hardened criminals and thugs, to stalk, threaten and harass innocent targets, deemed enemies of his rich and famous clients in Hollywood, such as Tom Cruise, Madonna, Brad Gray, Jerry Bruckheimer, Don Simpson and Michael Ovitz, to name a few.
However, being deemed to rich and famous to be held accountable for their crimes, the corrupt U.S. FBI pinned it all on mafia member, Pellicano, when his clients knew of the sick criminal activity being waged on their behalf against innocent people.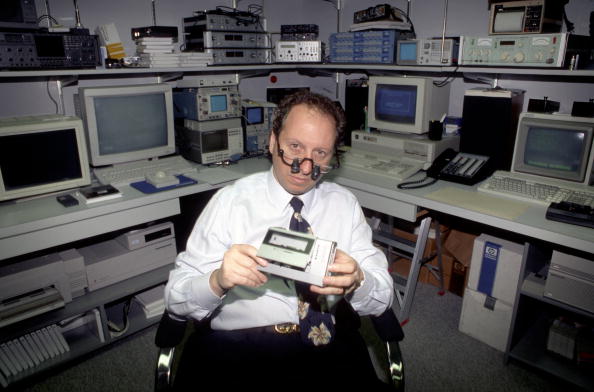 Anthony Pellicano
It's the same corrupt principle the FBI/DOJ used in the financial crisis of 2008, deeming some rich corporations and wealthy executives were too famous to fail or be imprisoned for demonstrable financial and social crimes they committed, all in the name of greed. For example, even when Madoff was arrested, it is only because his family turned him in, as his scheme was about to unravel, prompting terrible public outcry and widespread financial chaos.
Where Pellicano's Hollywood clients were too cowardly, pathetic and often times crazy, to maturely deal with perceived differences they had with others, sometimes offenses invented in their mentally ill minds, they had Pellicano do the dirty work for them and wiretap, hack, stalk, threaten and harass targeted people, in harassment campaigns designed to viciously destroy others' lives.
The hired male and female tramps, degenerates, hoodlums, hardened criminals and thugs, Pellicano paid to stalk and harass victims, often resorted to pushing, shoving, hitting, punching, choking, sexual assault and death threats. It was systematic, with the intent of wearing down the victim or driving them to suicide.
As with most trends that begin in Hollywood, sadly, this one spread and other cases of gang stalking and invasion of privacy began to crop up in America.
Phoebe Price died as a result of horrific gang stalking that she could take no more, a legacy of Anthony Pellicano and Hollywood's wicked example they put on the map, of how to target and harass innocent people.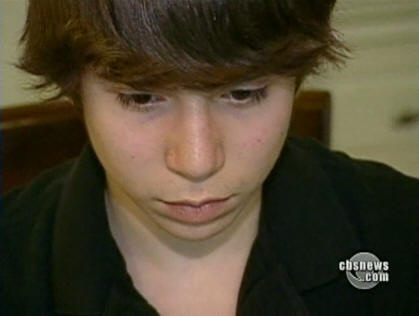 Blake Robbins
In Pennsylvania, we also have the Blake Robbins v. Lower Merion School District case, where innocent kids were spied on through spyware laden laptops, that peered into their very homes, watching them, unaware of the secret spying. A student, Blake Robbins, was later confronted by a vice principle, who brandished an illegally taken photo of him, snapped by his laptop, as he sat in his own bedroom.
Members of a school faculty, ganging up on a 15-year-old kid, with a photo they illegally obtained, via spying on him using spyware they installed on his school issued laptop. They believed he was popping pills. He was actually eating Mike N' Ike candies that look like pills.
This is the invasive, inhumane cruelty and human indignity that comes from spying on and stalking innocent people, in conduct so damaging, some feel hopeless and turn to suicide, which is not the answer.
There out to be a law specifically targeting such conduct, as it encompasses conspiracy, stalking, cyberstalking, harassment, invasion of privacy and sometimes assault.
RELATED ARTICLES