Gold Medalist Swimmers Ryan Lochte And Michael Phelps Say They Pee In The Pool
August 8. 2012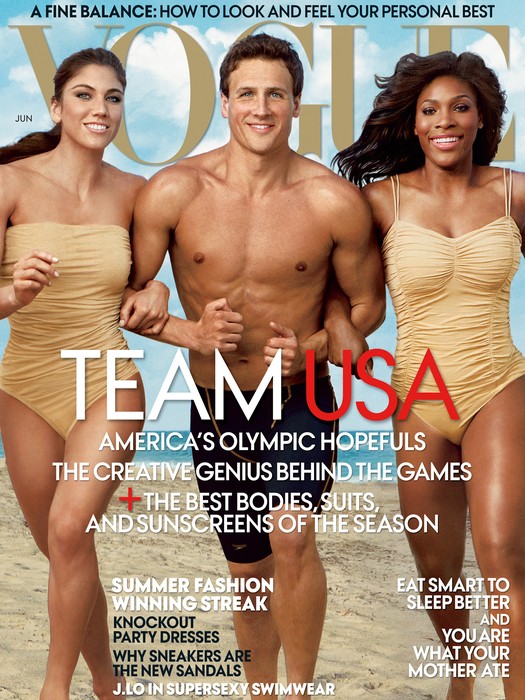 Ryan Lochte (center)
In a comical twist to the swimming segment of the London 2012 Olympics, gold medalist, Ryan Lochte stated he pees in the pool when he swims. His teammate, Michael Phelps, backed him up stating they all do, but the chlorine kills the urine. Talk about peeing your way to success.
Leave it to American Idol host Ryan Seacrest to ask such a low brow question. Lochte stated, "Of course. We always do. Not during the races, but I sure did before in warm-up. There's something about getting into chlorine water that you just automatically go."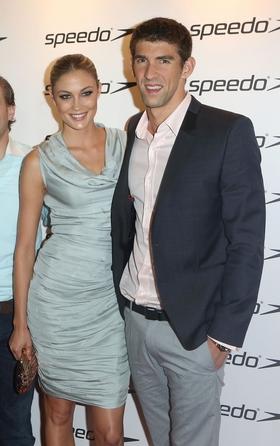 Michael Phelps and Megan Rossee
In other related news, Michael Phelps stepped out with his pretty new girlfriend, Megan Rossee. Will it be Megan Phelps? Who knows. They do make a very nice looking couple. They seem to be quite smitten with each other. You go girl!
Speaking of Lochte, he was photographed leaving a nightclub with two women. Many online have stated he looks drunk in the pictures and I agree. It doesn't matter where you are in the world, that is a very risky practice. Having sex while inebriated and with strangers can result in pregnancies or worse.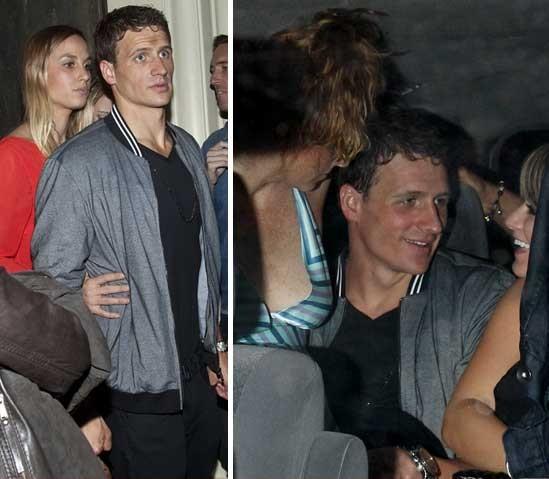 An inebriated Ryan Lochte leaving the club with a group of women he took back to his hotel. Sweetie, that is a dangerous way to live (Photo Credit: Pacific Coast News)

Lochte stated before the Olympics, "My last Olympics, I had a girlfriend — big mistake. Now I'm single, so London should be really good. I'm excited." His mother also told the press that her son is into "one night stands." She stated, "He goes out on one-night stands. He's not able to give fully to a relationship because he's always on the go." Lochte needs to find himself a nice woman and settle down, because being promiscuous is dangerous

.

RELATED ARTICLES

Swimmer Michael Phelps Takes A Record 22 Medals At The Olympics

Gold Medalist Michael Johnson Says Blacks Are Better Athletes Due To Slavery

Usain Bolt Was Going So Fast On The Track In Oslo He Ran Into A Flower Girl

2012 Olympic Opening Ceremony In London Aims To Dazzle The World

London Missile Sites Approved By Judge For Olympic Protection

A New Way Of Looking At The British Missile Defense System For The Olympics