Jay-Z Gets Cozy With Female Singer
...Not His Wife
October 22. 2009
Rapper and adulterer, Jay-Z, was pictured with one of his paramours, Bridget Kelly, his back-up singer, he has signed to his new phony record label, Roc Nation. Not impressed.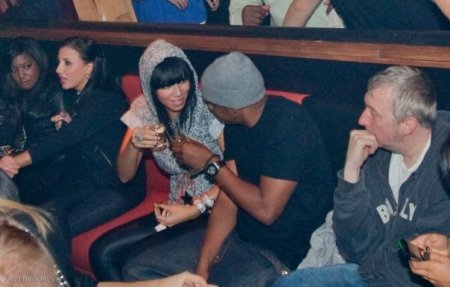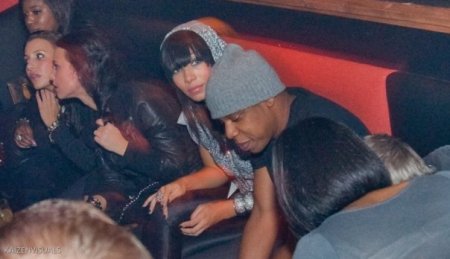 Jay-Z and back-up singer, turned artist, Bridget Kelly getting cozy, sans Beyonce
The two were spotted getting cozy over drinks in a Vancouver night club. It's amazing and embarrassing how Jay-Z, the inspiration for the Joe Camel cigarette boxes (cancer sticks), is often seen getting close with other women, such as the aforementioned and Rihanna, but rarely his wife, singer Beyonce Knowles.
Bridget Kelly
RELATED ARTICLES
Rihanna And Jay-Z Continue To Travel Together
Rihanna And Jay-Z Still Embarrassing Beyonce