Jennifer Lopezís Boyfriend Has Got The Gay
Casper Smart Seen Going Into Gay X-Rated Theatre
July 31. 2012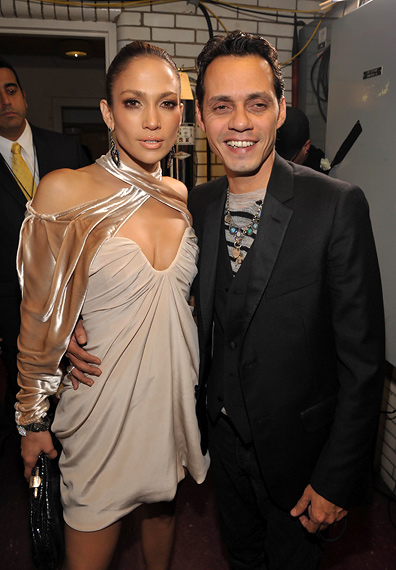 Jennifer Lopez and Marc Anthony before their divorce
Hollywood actress, Jennifer Lopez recently ended her third marriage. Her split with singer Marc Anthony was acrimonious, but she tried to put up a front that she had moved on and found a new love, whom she lavished with very expensive gifts. Turns out that love loves dudes, not chicks.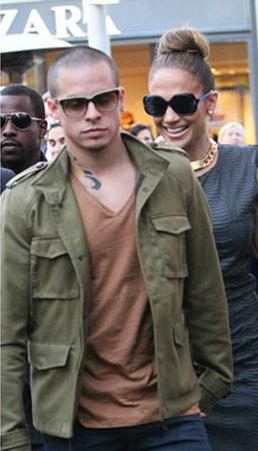 Jennifer Lopez and new boyfriend Casper Smart
Lopezís boyfriend Casper Smart was followed by a nosy person looking for some quick cash, as he was napped going into a x-rated homosexual movie in New York. Pictures have since surfaced of Smart weaning not so smart sparkly gold booty shorts in a picture with another gay guy.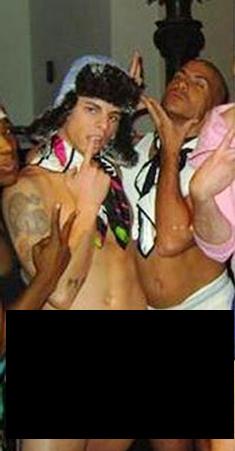 Casper Smart posing with fellow back-up dancers. The photo has been redacted by the Judiciary Report as Smart placed something in his underwear to mimic an erection.
Hollywood is a weird place. Why deceive a woman like that, then quietly go to a place where gay sex takes place. It is sexually dangerous to oneís health and all those that have sex with others who are not truthful about their sexual actives.
RELATED ARTICLE
Kelly Preston And John Travolta Surface After Men Come Forward About His Gayness