July Polls Indicate Mitt Romney Is Ahead Of Barack Obama For The Presidency Once Again
July 27. 2012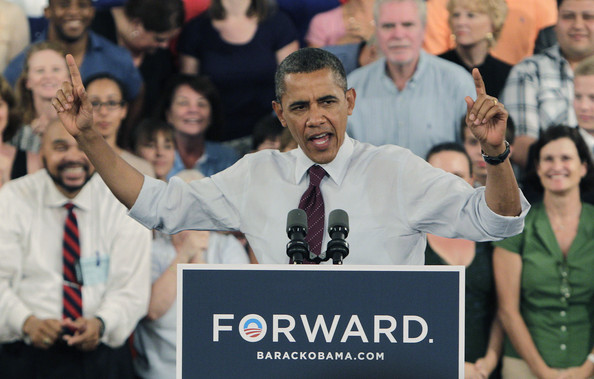 Barack Obama
The latest Gallup and Rasmussen polls separately have challenger, multi-millionaire businessman Mitt Romney, ahead of U.S. President Barack Obama, in the run up to the November presidential election. With three months to go, President Obama has his work cut out for him, if he is to retain office.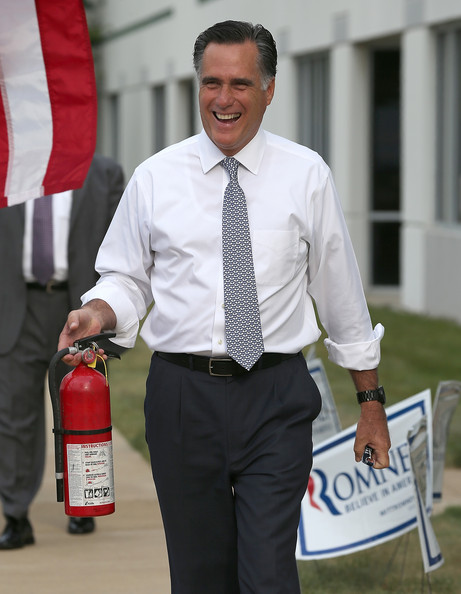 Can Mitt Romney extinguishing the problems with the U.S. economy
Romney has cleaned up in fundraising, following the same pattern Obama enjoyed in 2008, leading up to his definitive victory. Sentiment has not been enough to keep Obama in the lead, as the economy is working against him in a terrible way. Each month the numbers get worse, leading to lower public support. People have families to feed.
RELATED ARTICLES
Mitt Romney Leading Barack Obama In Polls In Key Swing States And Among Independents
Mitt Romney Like Hillary Clinton Accuses Barack Obama Of Lying In Campaign Ads
Supreme Court Upholds Barack Obama's ObamaCare But Mitt Romney Vows To Repeal It If Elected President This Year
Gallup Poll Indicates 57 Percent Of Americans Disapprove Of The Job Barack Obama Is Doing As President
Mitt Romney And His Political Party Have Raised More Money Than President Obama And The Democrats
President Obama Hit By Terrible Jobs Report That Critics State Harms His Chance Of Reelection
Black People Publicly Slam President Barack Obama For Promoting Gay Marriage Stating They Will Not Vote For Him
Mitt Romney Widens Lead Against Barack Obama In Presidential Polls After Gay Marriage Push By The President
Reports Indicate Barack Obama Promoting Gay Marriage Has Alienated Christian Voters In 2012 Presidential Election
Gallup Poll Reveals Americans Favor Mitt Romney Over President Obama When It Comes To The Economy
Polls Indicate These Are Obama's Last Few Months In Office But He Does Not Agree
Mitt Romney Is Beating Barack Obama Again In Latest Gallup Poll To Predict The Presidency
Gallup Poll States Barack Obama Is Going To Lose The 2012 Presidential Election By A Landslide (2-12-12)