Justin Bieber Being Pressured Into Marriage By Girlfriend Selena Gomez And Is Seriously Considering It
September 25. 2012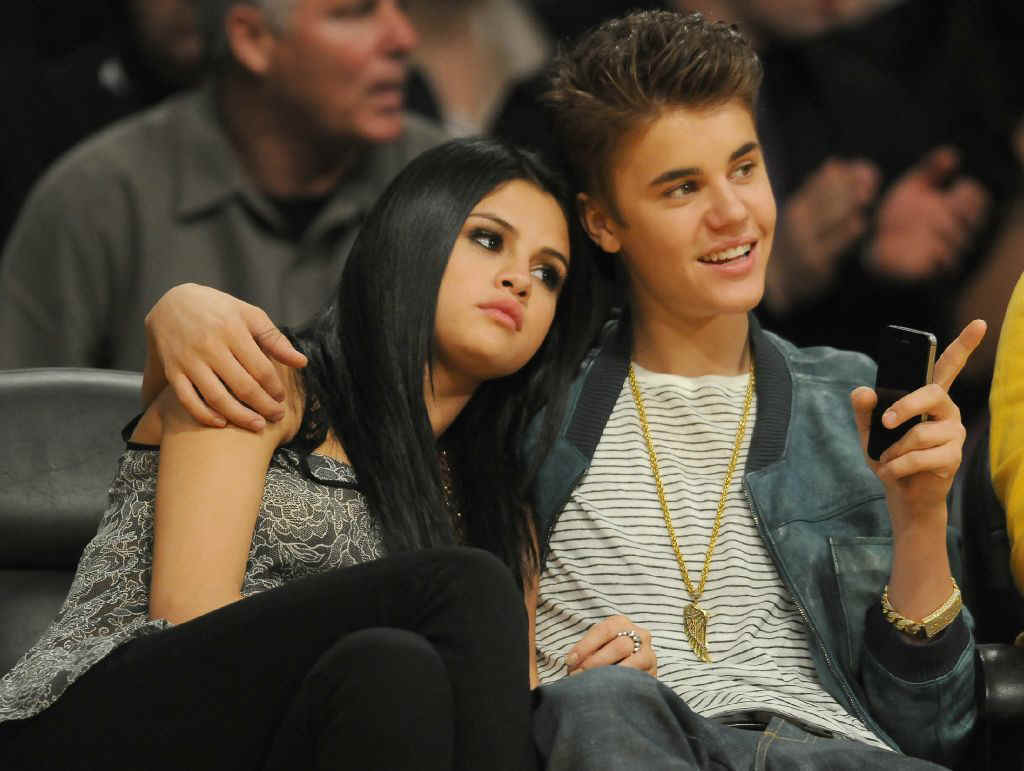 Selena Gomez and Justin Bieber
It is being said in the entertainment industry that pop singer Justin Bieber, 18, is being pressured into marriage by his girlfriend, Disney actress, Selena Gomez, 20. The two are living in sin in Hollywood and Gomez wants more from Bieber, which is understandable.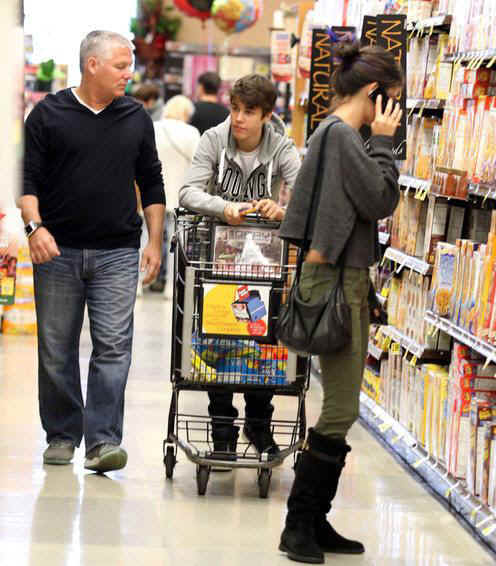 Justin Bieber (center), Selena Gomez (right) and his bodyguard (left)
However, he is not certain she is the one for him and is scared to commit. Bieber is also under pressure from his record company and management to remain single, for fear his fans will become upset at the end of the illusion he is available. Technically, he is available now and has cheated on Gomez, but she has not left him.
RELATED ARTICLES
Picture Of Justin Bieber Grabbing His Penis Upsets Audiences
Has Justin Bieber Succeeded In Toughening Up His Image To Appeal To A More Mature Audience
Justin Bieber Spotted Engaging In Underage Drinking And Second Hand Weed Smoking
Exactly Who Is Styling Justin Bieber And Why Haven't They Been Committed Yet
Paparazzi In Los Angeles Are Still Dangerously Chasing After Singer Justin Bieber Endangering His Life
Justin Bieber's Friends Are Encouraging Him To Cheat On Selena Gomez
Justin Timberlake Slams Justin Bieber: Put A Wig On A Chipmunk And Train Him To Act Like A Black Man
Justin Bieber Labeled A Racist In His Native Canada Over Comments He Made In Interview
A Famous Gay Hollywood Film Producer Wants Justin Bieber And Not Just For His Films
Justin Bieber Paparazzi Chase Case Said To Be Strong
Justin Bieber Looked Terrified When Cop Pulled Him Over For Speeding (Photo)
Justin Bieber Waiting To Find Out If He Will Be Charged For Assaulting Paparazzo
Photographer's Assault Complaint Against Justin Bieber Sent To Prosecutor As Criminal Case
Justin Timberlake Returning To The Music Scene But Will He Recapture His Crown From Justin Bieber